With Brexit forcing a rethink of the Irish border, Rona Munro's powerful play about the lives of four women, held within the violence of the 'Troubles' in 1990s Northern Ireland is a stark reminder of how fragile the peace process is just over the water, writes Karen Morley-Chesworth.
Banding together to beat poverty, harassment and stress of living in a war zone, Maria, Cassie and Nora begin to uncover the truth of their lives. Like the kitchen sink dramas of the 1950s and 1960s, this story of everyday, working class folk doesn't over sentimentalise the community spirit of the harsh reality of these women's lives.
When a young girl turns up on Maria's doorstep the ghosts of the past and the options of the future turn the camaraderie of the three women upside down.
While making hard hitting social comments, and focusing on the reliance of a man (be he there or absent) to determine the lives of women, this production has some comic highlights, juxtaposition with harrowing tales.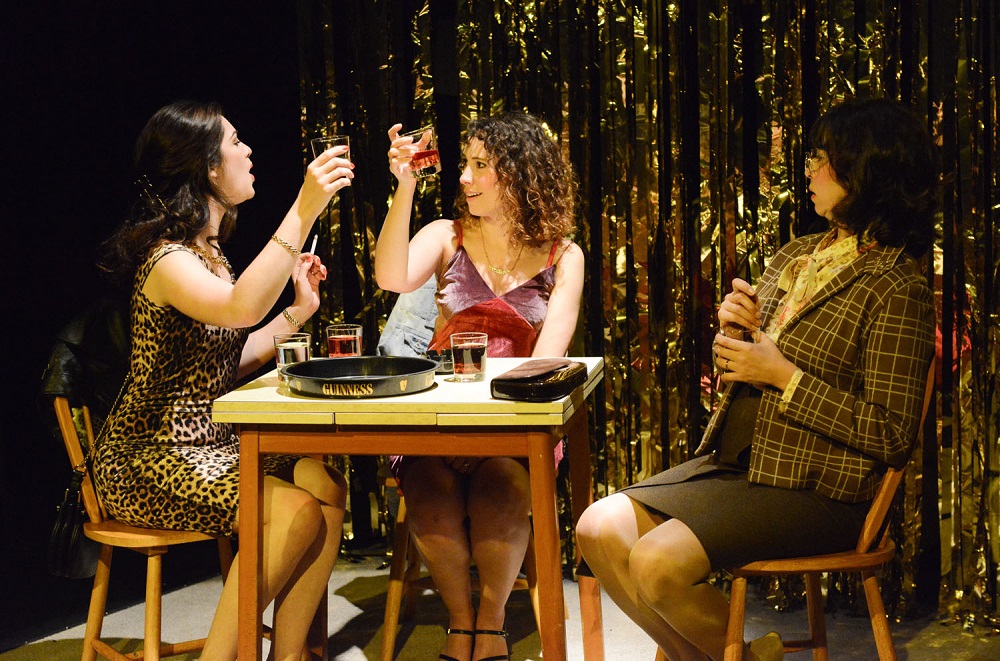 There has been great casting for this production. Christine Entwisle takes on the matriarchal role of Nora, mother of Cassie – strong, hard and determined to survive. Representing the older generation she sees her life as creating home for her man – be he good or bad. An excellent performance.
Daughter Cassie represents the new generation of women who question their role in society – beautifully portrayed by Alice Imelda.
Marie, whose home is the scene for this two-act play is brilliantly brought to life at the studio by Sarah Kempton – a very moving performance in the second act.
Lydea Perkins as the mystery girl, Deirdre once again gives an amazing performance – haunting and dramatic.
The fifth actor in this production is the intricate technical production – which unfortunately on the first night failed shortly into the first act. However after a brief pause the lighting, sound and excellent actors resumed this compelling production.
The attention to detail was as equally accurate as the accents. From Irish crisps and bread to old Irish bank notes. The TV in the centre of the family home shows long forgotten adverts and TV shows from the period that doesn't seem 30 years ago.
This play, first performed in 1991 is now an historic piece which still has a lot to say about society and women's roles and expectations. A great play choice, brilliant casting and perfect final play to be presented in the Studio for summer season 2018.
Bold Girls by Rona Munro at Theatre by the Lake's Studio runs until 24th October 2018. For more details and tickets visit www.theatrebythelake.com
Reviewer: Karen Morley-Chesworth
Reviewed: 22nd June 2018
North West End Rating: ★★★★★