Jessica Swale's adaptation of the Jane Austen classic Sense and Sensibility is the perfect final play in the summer season 2018 at Theatre by the Lake.
This production is fresh and relevant to the modern theatre audience, and has plenty of humour to enjoy.
A tale of manners, matrimony and social standing, this is no dry version of a classic novel. Mother and three daughters are left at the mercy of the charity of friends after father dies and everything is inherited by the son from his first marriage – what will become of them?
In the following three hours, we follow their fortunes and misfortunes in society, love and friendship – and what a great story brought to life by this excellent cast.
The staging of this production is brilliant, brings a cinematic feel to the stage setting – the handwriting of the Ms Austen opening the first act, the use of film to bring the story into focus.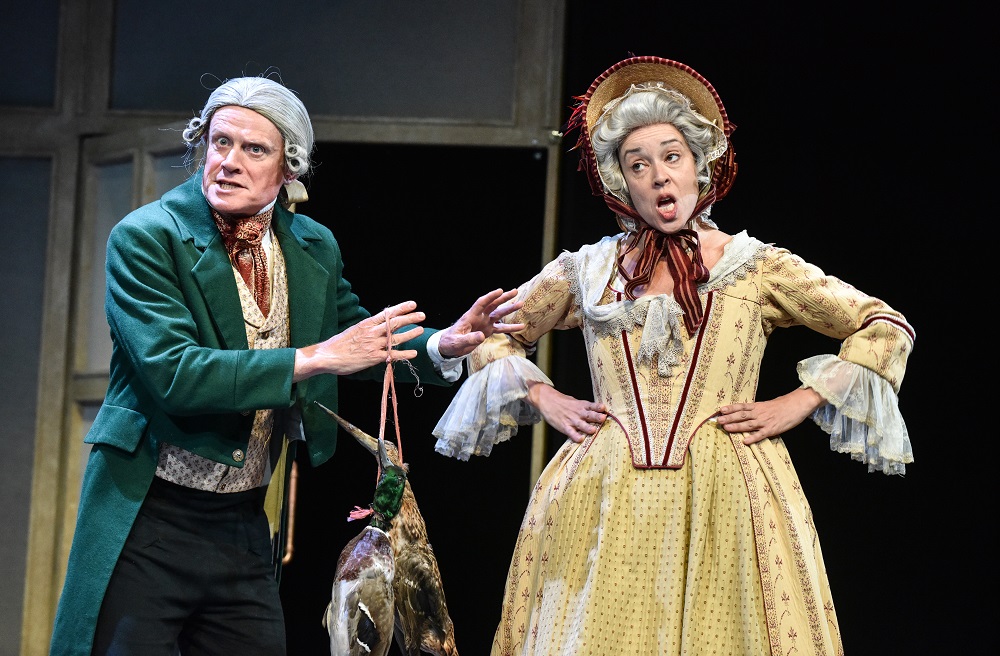 Sarah Kempton and Alice Imelda as the older sister, Elinor and Marianne Dashwood are perfect in their roles as romantic female leads – and Lydea Perkins as their younger, wilder sibling Margaret is superb. Her portrayal of a child is faultless.
Karen Ascoe as the mother, Mrs Dashwood (and also plays Mrs Palmer and Miss Grey) is well cast – brining the angst the matriarch feels to the fore when she has to find a future for her daughters.
Toby Vaughan as the extremely shy Edward Ferrars who falls in love at first meeting with Elinor captures the audience's heart with his awkward social presence. And when he also playing his younger, socialite brother Robert, he is equally engaging.
Theo Fraser Steel as Mr Dashwood, the man who holds the future of the Dashwood ladies in his hands, captures the essence of the husband, dominated by his social climbing wife Fanny played brilliantly by Christine Entwisle. She also plays with gusto Mrs Jennings – the wife of Sir John who offers more than a roof over the heads of the fatherless family.
James Duke plays the larger than life Sir John, and together Duke and Entwisle make a great comedy double act.
Every tale needs a scoundrel that breaks a girl's heart – and Oliver Mott as at Willoughby is the perfect choice for this production.
And Thomas Richardson as Colonel Brandon captures your sympathy with his portrayal of the older man captured under the spell of romantic young girl.
This production is presented in association with York Theatre Royal and highlights what a great summer season cast Theatre by the Lake has for 2018 – with all 10 actors on stage together. This play is a joy to watch – and you don't have to be a Jane Austen fan to enjoy this production.
Sense and Sensibility at The Main House, Theatre by the Lake, Keswick runs until 26th October 2018.
Reviewer: Karen Morley-Chesworth
Reviewed: 11th August 2018
North West End Rating: ★★★★★