The Queen of Countdown's Dictionary Corner, Susie Dent delighted a full house at the Brewery Arts Centre in Kendal - and shocked many with her love of American English, writes Karen Morley-Chesworth.
The Secret Life of Words is a beautiful combination of education, entertainment and detective story.
The lexicographer who works for the publishers of the Oxford Dictionary as well as Channel 4's 'Countdown' and '9 out of 10 Cats Do Countdown', shared her lifelong passions with us, with some hilarious additions from the comedians she has worked with on the word and number gameshow.
She describes herself as a 'word nerd' and 'geek', enjoying the study of words, their origins and uses from being a small child - and she shared her favourite words, and guided us through their history.
If Susie could be cloned and teach English in every school, all our children would love our language.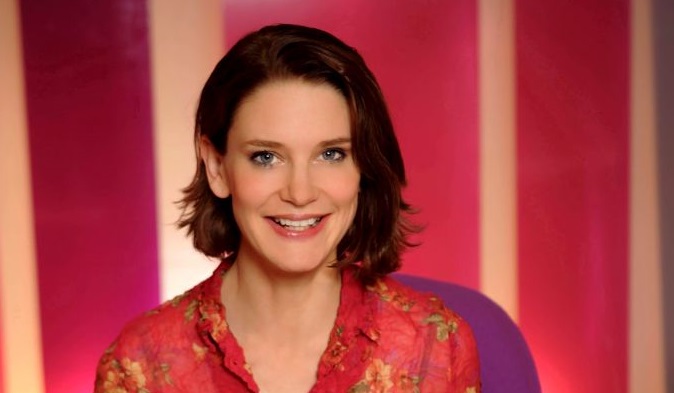 She admits how her knowledge of grammar came from her study of German, rather than English at her convent school - and the nuns would have raised a few eyebrows if they had been sat in the audience for the second half of the show, which Susie is touring around the country.
We may have described the words in the latter half of her performance as Anglo-Saxon in origins, yet Susie put us straight on where are cursing comes from - and the health benefits a good swearword can bring us.
It was only when the lights came up for her Q&A that she spotted a younger member of the audience on the front row and apologised profusely for her profanities and blushed. It was so charming.
You don't have to be a fanatical crossworder or grammar geek to enjoy this show - it is enchanting and so beautifully English. A room full of people with a passion for our language.
However, when Susie confessed to loving the American version of our lexicon there was a communal sharp intake of breath. However, she went on to show how many 'American' words are actually our original, English, and many of our mad spellings come from the choices of one printer or mistake of one writer.
You leave Susie's show with a host of old works to sprinkle into everyday conversation, to add a little magic back into our speech, a sense that our continually developing language is in the good hands of the dictionary makers and some brilliant excuses for when you are caught dropping a swear word in polite society.
And of course, our offence to certain words changes over time - who would have thought 'Trousers' was one of the worst words to utter in Victorian society - yet a good S**t was quite acceptable?
Susie Dent is the perfect person to rekindle the nations love and interest in English, and the audience at the Brewery Arts Centre could have kept her there all night with their questions and discussions in the Q&A.
As well as learning a lot more about the words we use every day, we were also treated to some behind the scenes gossip about Countdown, which sounds like a big, fun family to be part of, and a great institution.
Susie's show is well worth catching, and you'll never use words in quite the same way after her entertaining tour of the English language.
Reviewer: Karen Morley-Chesworth
Reviewed: 5th November 2019
North West End UK Rating: ★★★★
Susie's 2019/20 tour continues:
Wednesday 13th November - MAIDENHEAD – NORDEN FARM
Friday 3rd January - NORTHAMPTON – ROYAL & DERNGATE
Wednesday 15th January - BURY ST EDMUNDS – APEX
Monday 20th January - EPSOM – PLAYHOUSE
Thursday 23rd January - EXETER – CORN EXCHANGE
Thursday 30th January - STAMFORD – CORN EXCHANGE