The winners write the history of wars - in the battle of the sexes, little is written about the fundamental role women played in all aspects of life. Picasso's Women is a play which plays its part to rectify this disservice, writes Karen Morley-Chesworth.
Written by Brian McAvera, it gives a voice to three of the women Picasso wooed, worked and left like waste behind him.
These three women provided the motivation and inspiration for some of his most famous paintings and sculptures, yet it is Picasso not his models and lovers who live on in these images.
Without his muses, what would Picasso have created?
Flying Elephant Productions have brought together three amazing actors for this production.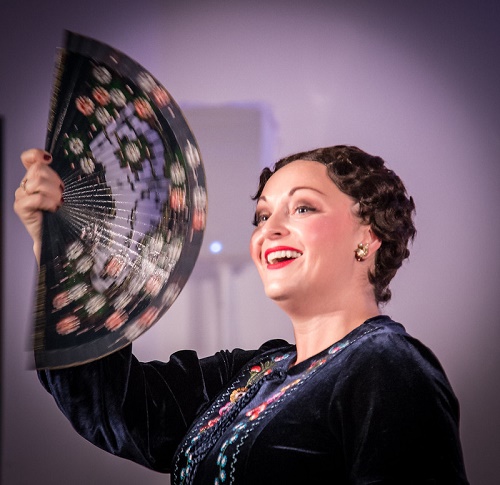 Fernande Olivier introduces herself first to the audience. From illegitimacy, domestic abuse and rape to the darling of the Parisian art scene. We discover how Picasso picked this very young girl off the streets of the French capital in 1904 - first meeting at The Bataue-Lavoir. She became his, and violently his alone - until he grew tired of her.
Judith Paris is an exceptional actor who took us through every stage of her tragic life. One minute you see her as the bitter, rejected mature woman, the next she is a child, her movement and delivery exception. Her experience in the National Theatre and the Royal Shakespeare Company shines through her flawless performance - and her French accent enchanting.
She passes the baton of the performance to her rival, Olga Knokhlova, who remained Picasso's wife, until her death in 1955.
The pace changes as the Russian ballet dancer of noble descent, Olga creates a tempo of anger with her four fans. A very intelligent woman, yet depicted as an idiot - thanks to the put-downs of Picasso.
The staccato delivery of the brilliant and very witty script captures the dramatic highs and lows of Olga's life - and her dogged determination to hang onto her man, despite everything. Colette Redgrave relishes this role and is playful with the character. She is also co-producing this production with Marcia Carr.
Despite giving Picasso a son, Pablo, Olga cannot prevent the serial adulterer from stalking down his next victim - Maria Thérèse Walter who she passed the stage onto for the final act.
Lucy Hunt bounces onto the minimalist stage like a naive, enthusiastic schoolgirl - which Maria Thérèse was when she was chosen by Picasso, at the age of 17. Underage under French law at the time, Picasso kept their relationship a secret. This actor, an ambassador for the National Youth Film School, traps the audience which her innocent performance and drops us dramatically into the dark, tragic end for this young muse. Her youth and motherhood, again failed to keep Picasso her own, though her passion and love for him remained undiminished.
The three women are talking from beyond their deathbeds - all still searching for Picasso in the afterlife. I wouldn't like to be him when they find him. These are women who have been used, abused and are looking for more than revenge; they are demanding recognition.
No one can excuse the way Picasso treated not only the women in his life but also those who thought he was his friends. This new perspective on one of the world's most famous artists of the 20th century doesn't excuse his behaviour, diminish his abuse as a necessity for his genius.
Picasso's Women is a brilliant script, and this the perfect company to bring these women back to life to give their testimonies - a retrospective #MeToo.
Reviewer: Karen Morley-Chesworth
Reviewed: 7th February 2020
North West End UK Rating: ★★★★