Musicals are everywhere at the moment and the choice is getting bigger and bigger; from convents with singing nuns to dictator ruled dystopian lands, there is plenty of choice perhaps even too much, well now here is another that you may have forgotten, and it's one of the most least likely stories I thought would ever go on to a musical, more so than when they tried a Coronation Street musical at the arena.
There's no cobbles or flying factory workers in this production, but there was a Merlyn and a sword in a stone.
Those of you still trying to guess, its Camelot the Musical currently playing Buxton Opera House complete with medieval costumes and castle staging.
Most will know the story of King Arthur and the Round Table and the musical is based mainly on that, with King Arthur played by the talented David Partridge meeting his betrothed Queen Guenevere played formidably well by Rachael Louisa Bray, the pair were great on stage and performed their numbers pitch perfect, I could not fault them for that.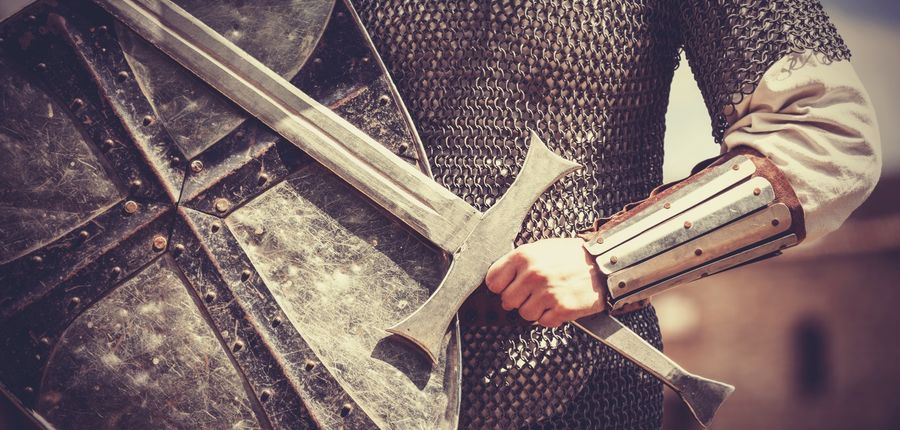 The magical element to the tale was delivered by Merlyn played by the likeable Alan Smith who helps King Arthur (or Wart as he's sometimes known) through these early scenes until he's whisked away by 'Nimue' played by Louise Grantham, an unnecessary part of the story which was cringeworthy in its execution and reminiscent of when somebody has to get a drunk person back home while completely sober, that's the level of frustration.
Eventually the King meets Lancelot (Jon Morris) and impresses not just the King with his talent and after a pointless flower-picking scene; there is a jousting tournament in which Lancelot excels.
The first half of this musical felt like an eternity, the entire cast performed on stage well and delivered it competently but it was just not compelling enough to hold the audience, it was slow, there was a real lack of emotion in the first half with Partridge's rendition of 'How to Handle a Woman' being the only exception. There were some moments of light relief; Colin Tarant as King Pellinore grasped some laughs from an otherwise lack lustre script and I waited longingly for his next scene to come quickly. The second half saw slight improvement with the arrival of Mordred, Arthurs illegitimate son played by Craig Arme, Mondred schemes and devises plans to entrap the king along with his aunt Morgan Le Fey (Judith Hanson), the story gets a little darker and more interesting, with deceit, betrayal and a rescue of the Queen by Lancelot all thrown into the mix; the second half actually has a justification to watch it unlike the first, shame the first half was nearly two hours long.
It's a real shame with this one because the entire cast performed so well and the live orchestra delivered a beautiful note perfect score to go with what was going on above them but the story was so long and slow to begin with that it cast disappointment over the whole show, a real shame.
Verdict: it was the right cast... but the wrong production to undertake.
Reviewer: Max Eden
Reviewed: 24th August 2017
North West End Rating: ★★