Theatre and the arts is a fantastic platform to push boundaries and raise a few eyebrows while still delivering compelling content; something that TV and film often misses the mark on.
A perfect example of this was presented to me this evening at Buxton Opera House as part of the U.K. tour of The Kite Runner, a play direct from the West End.
The Kite Runner tells the story of Amir played incredibly by Raj Ghatak and his relationship with his father (played by Gary Pillai) and Amir's friendship with their servant's son; Hassan played by Jo Ben Ayed.
During the first half, the play takes you through an almost life story of Amir with Ghatak narrating to the audience from scene to scene as if almost looking back at memories.
Ghatak and Ayed are both mesmerising in this play, their chemistry as friends is compelling and heart-warming.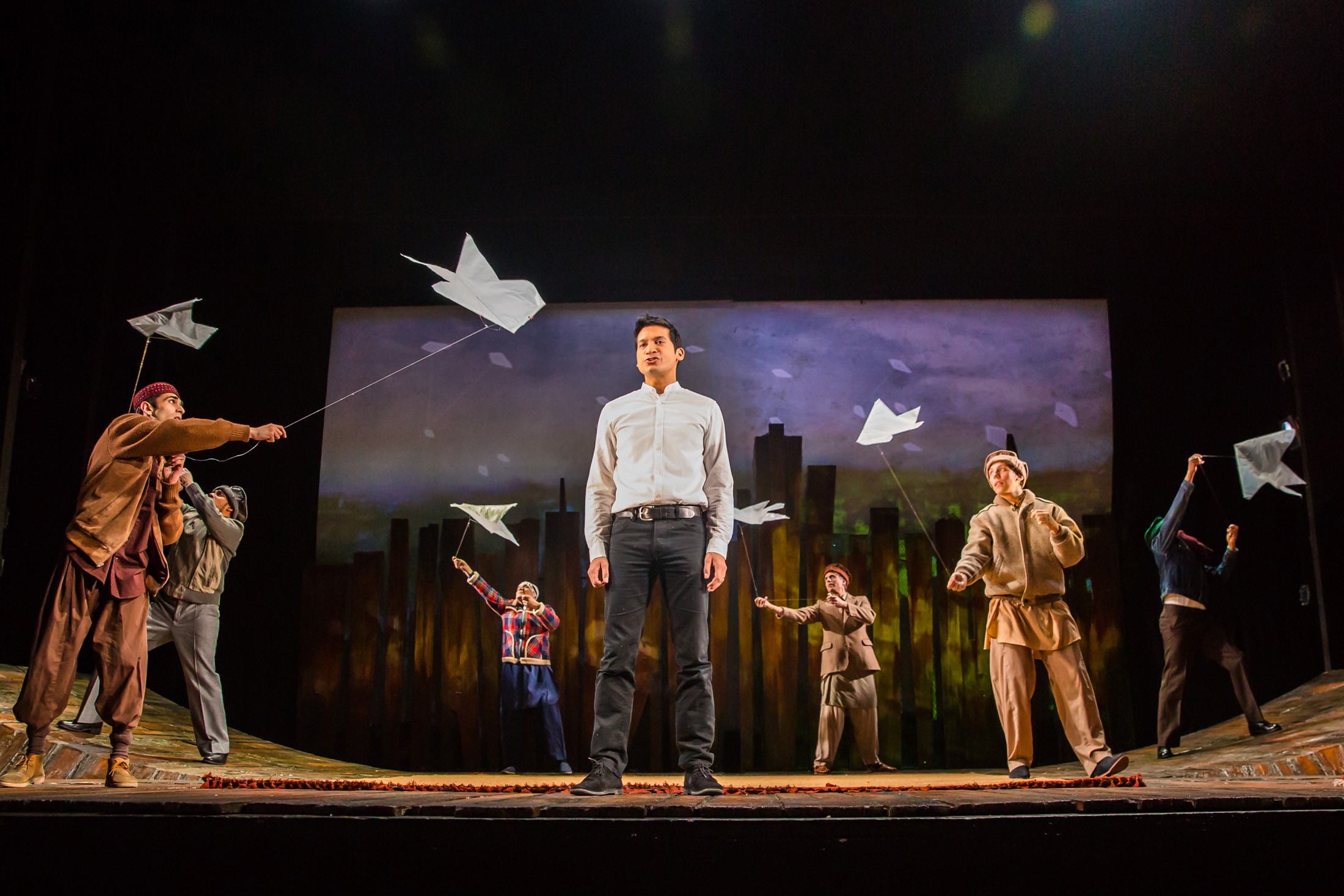 The story builds to a kite flying competition and the events that unfold as a result. Without giving too much away, Hassan has a run in with the villain; Assef (played by Soroosh Lavasini) which Amir witnesses and cowardly runs away leaving his friend in peril.
This eats away at Amir in the months and years that follow and while keeping it to himself throughout, Amir still feels an enormous amount of guilt, so when he gets the opportunity to make things 'good' he steps up to the plate.
The play will tug at a wide range of your emotions and although quite lengthy; you'll find yourself transfixed and engrossed in the story. This is for the most part because of a truly wonderful compelling cast, each actor on stage performs incredibly hard to portrait what is a difficult story to tell hullo hooping from light and entertaining to dark and quite sombre.
The staging is quite simplistic with a projected backing and retractable giant kite wings to change scenes, although it's not the most lavish set, it proves very effective in telling the story.
The Kite Runner is a gripping account of an individual (Amir) and the consequences of events surrounding him, nothing is held back, it's raw and from the heart so you can expect to hear words and phrases that wouldn't be acceptable even after the watershed on telly, you can expect to be crying one minute and smiling the next, it's that intense but that's exactly what theatre is all about.
Verdict: Truly Gripping, You'll be glued to your seat.
Reviewer: Max Eden
Reviewed: 29th May 2018
North West End Rating: ★★★★