Aretha Franklin's passing in August last year meant we had lost one of the greatest voices in music probably in our lifetime, her music had become soundtracks to many people's lives, I had always wanted to see Aretha live but sadly never got the opportunity so along with David Bowie and Elvis; she's added to my list of artists that I'd build a musical time machine if I could to catch live.
No time machine? That's okay because I may have just found the next best thing.
'Aretha - Respect' is a new theatre show which features a full soulful band with an amazing vocalist performing all your favourites and it's the perfect remedy.
Soul star; Janine Johnson takes on the role of Aretha and considering how big those shoes are to fill; her performance is mesmerising from start to finish. Johnson has worked with George Michael and even Take That in the past and it's no wonder, as her vocal capability far exceeds anything I've heard at a lot of tribute shows, she has a passion and energy which shares many likenesses with Aretha herself.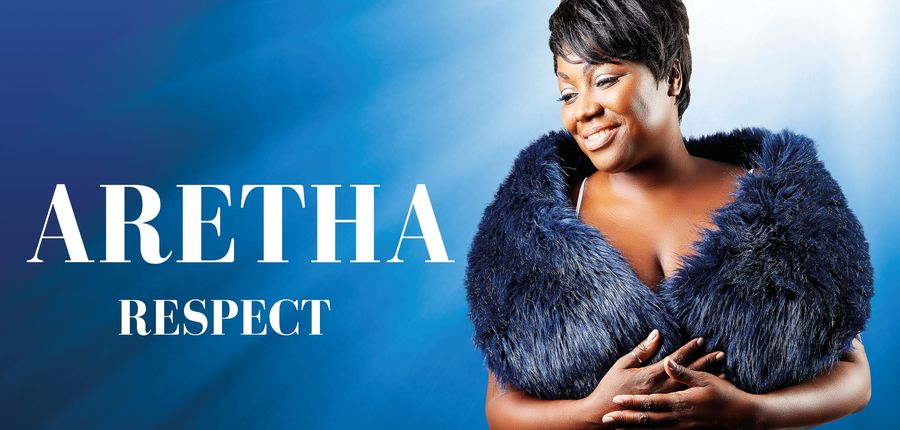 Johnson is backed by an impressive 8 piece band which is made up of high calibre musicians and led by musical director; Malcolm Maddock.
The set list delivers everything you'd want from an Aretha show; 'Say a Little Prayer' , 'Think' and 'Natural Woman' all feature with a glorious rendition of 'Respect' being one of the highlights of my evening, that along with a mesmerising rendition of Adele's 'Rolling in the Deep' which Aretha famously covered on the Letterman Show. Johnson's reworking was a real goosebump moment.
The staging is stripped back but this show lets the musicians and the music make the impression, my only negative would be the sound levels in the first half didn't seem quite right but that seemed to have been fixed going into the second half, but regardless, this tour is a must for any Aretha fan as it's not just a tribute show; this has real passion and when you watch it live, you can tell that both Janine and the band have a real respect for Aretha and they are doing a fantastic job of keeping that legacy alive.
Verdict: Janine Johnson's Vocals are so good - they are off the Scale!
Reviewer: Max Eden
Reviewed: 9th February 2019
North West End Rating: ★★★★