To quote Impromptu Shakespeare quoting Dustin Hoffman, he said 'You can't improvise this sh*t!' The gauntlet was thrown down!
Every time Impromptu Shakespeare take to the stage, the play will be completely different. They have developed a scheme of leaving a basket full of ping pong balls at the entrance door of the theatre, and each audience member must pick one out as they walk in. The idea is that when requested, the audience throws the balls at the cast member wearing the large bloomers and they catch as many of the balls as they can, selecting four balls to use as the ideas for their play. Each ball has the name of something that occurs in Shakespeare's plays. Today the choices were lovers, pie, herbs and exile.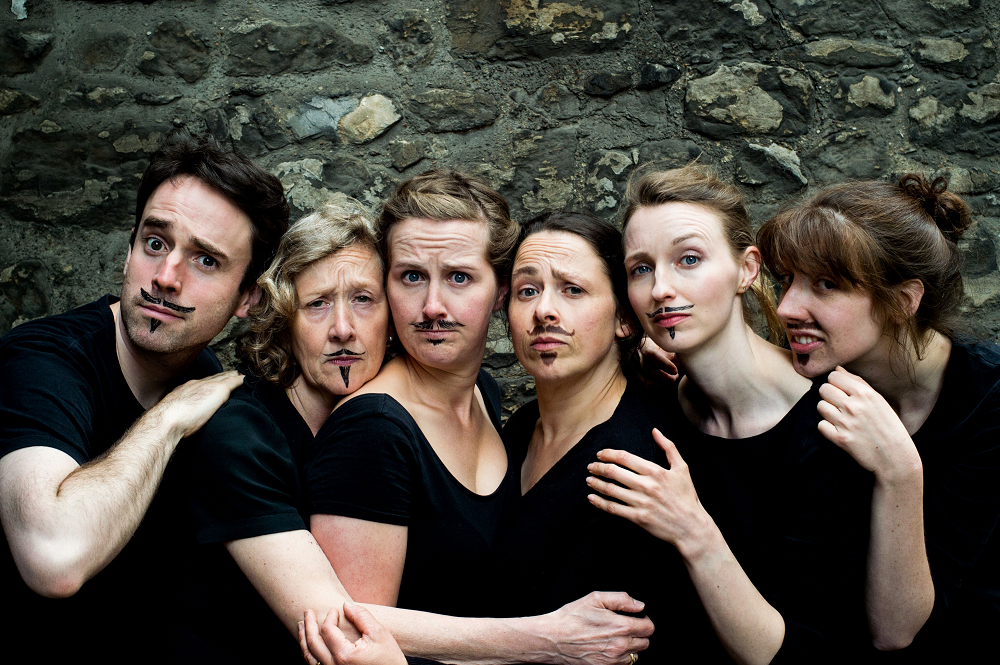 The play began with old friends Gregory and Matthew. Matthew had just been handed a Dukedom and Gregory was being cast aside due to his inferior status. Matthew rises from a Dukedom swiftly to become the King of England and will fall in love. In a swift period of courting the lady is now Queen. She has contracted the plague and the only way to get rid of the plague is to be surrounded by sea. There is a man there that has not left for years and is nearing his death. He is resigned to death, but his new arrivals put a spring in his step, although considering they have the plague, his spring may not last long!
With improvisation, the key is each actor picking up on the other actor's messages on stage and being generous with their sharing of ideas and supporting each other. Impromptu Shakespeare do this wonderfully as Shakespeare as Dustin Hoffman alludes to is not easy to improvise.
The witty repartee made the audience hoot with appreciation and at one point, one member of the team was reciting an imagined recipe for a pie rhyming in iambic pentameter (kind of).
Impromptu Shakespeare attracts a mixed audience with a range of age groups. This show would be perfect for a reluctant teenager who isn't a Shakespeare fan, but it could help to ease them into it just by listening to the Olde English speak.
Impromptu Shakespeare have got his off to a fine art, an Edinburgh Fringe regular they attract large audiences and its not hard to see why. It's just so much fun!
If you want a show that is good for your older kids (age 10+) then this is the show. Make sure you book though otherwise you might miss out!
The performances run from 31st July 2019 until 26th August 2019. You can book tickets at https://tickets.edfringe.com/whats-on/impromptu-shakespeare
Reviewer: Caroline Worswick
Reviewed: 7th August 2019
North West End Rating: ★★★★