Just before lockdown theatre maker Daniel Bye and former Chumababwa songwriter Boff Whalley were about to set off on a tour exploring their joint love of the outdoors.
Like every other tour the virus put the kibosh on that but as part of the project they'd also been making a series of short films exploring humankind's hard-wired love of the outdoors and the freedom it brings.
The first one sees them take a choir from the centre of industrial Stockton-on-Tees to the summit of local hillwalking mecca Roseberry Topping singing a specially composed song, These Hills Are Ours, as they go. Like all great ideas it works because it keeps it simple as Bye and Whalley meld two of our most primal urges to sing and to walk in the open air.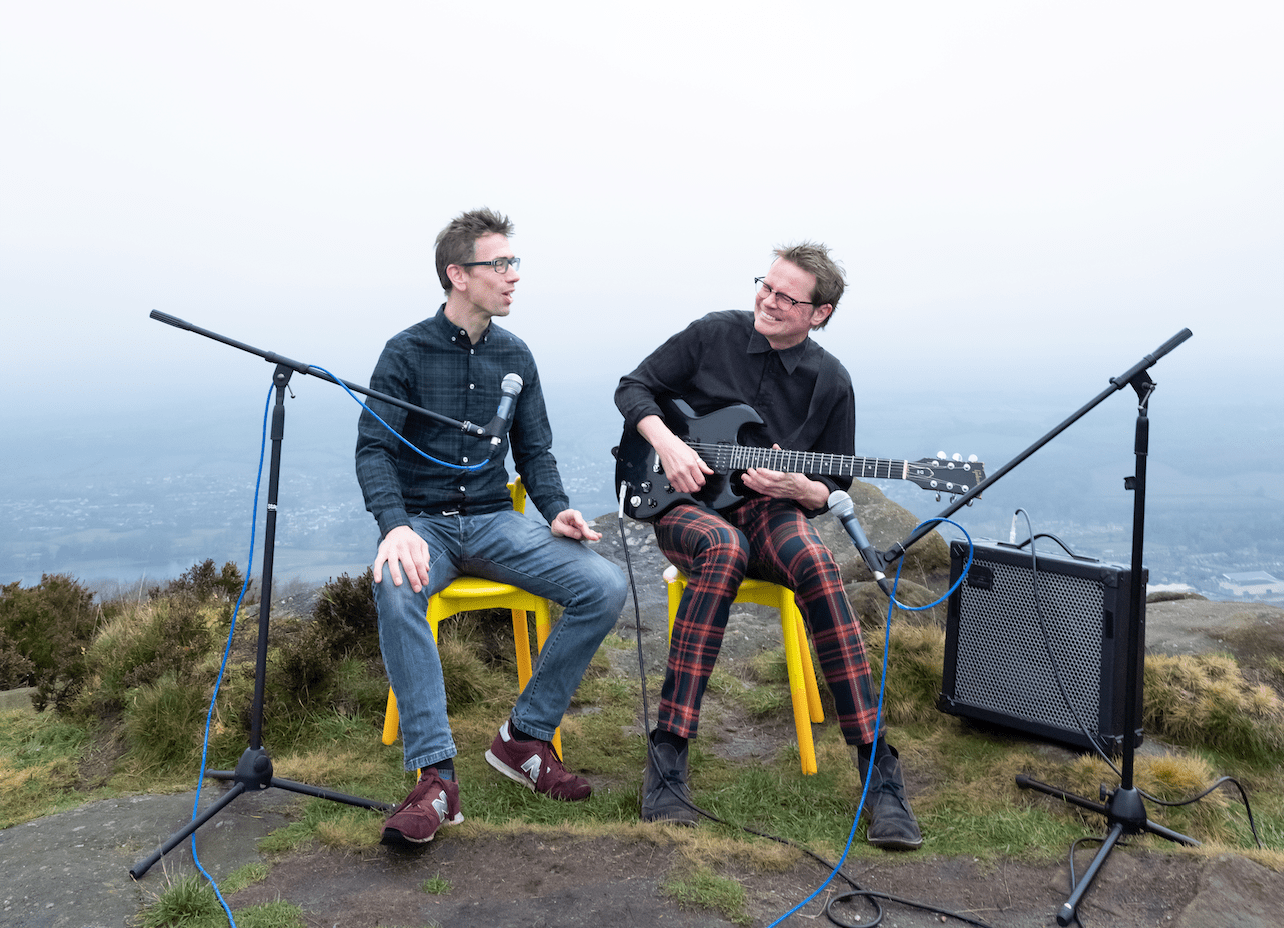 It's beautifully shot by experienced filmmaker Bevis Bowden, and keen-eyed students of the duo's work will spot members of The Commoner's Choir which Whalley formed. That choir sings unaccompanied songs that challenge the status quo, and they are at it here defending our right to roam across common land
Named by the Vikings, Roseberry Topping - which inspired the great explorer Captain James Cook who used to walk up it - is nowadays run by the National Trust, but all across the land our right to roam is being slowly eroded, so this is a stout defence of freedoms pioneers like the Kinder Scout trespassers fought for.
But really it is a movie about the eternal power of the human voice which rings out loud and clear as the choir make their way across the North Yorkshire moors singing: 'Today I'll reach the top/And I'll do it cos I can'. That has a double meaning and is especially powerful in our lockdown world.
The choir is conducted by the hugely talented Beccy Owen who makes the most of some fine singers as they gather on the top of the hill that is shaped like a mini Matterhorn. There is something really moving as a group of ordinary people sit on a hill they've just climbed singing: 'When you've looking from the top/You see the whole wide world around.'
As we sit in our little boxes waiting for the world to return to a new normal watching this warm short film gives some hope that our collective sacrifice will lead to a better world.
Reviewer: Paul Clarke
Reviewed: 17th May 2020
North West End UK Rating: ★★★★★