Tonight was my first show of this year's Greater Manchester Fringe, a fantastic month long festival celebrating the best of theatre, music and comedy in and around the city. I was delighted to see that the main theatre at the Kings Arms was sold out for this performance, the debut from young writer and director, Richard Stringer.
This fast paced play tells the story of Tom and Anna, forced to flee Manchester because of their abusive friend, Jordan. There is a whole lot of story packed into around 50 minutes, and we are quickly taken from one location to the next. It is perhaps a shame that the production is so short, as there are lots of issues to explore here.
Stringer has done a wonderful job for his debut. At the Q&A after the show he spoke passionately about exploring issues for young people, including peer pressure, and the transition into adult life. He also has a great attitude for one so young, wishing to take on audience feedback and constantly improve with his own company, Great Expectations Theatre. He is certainly a name to watch.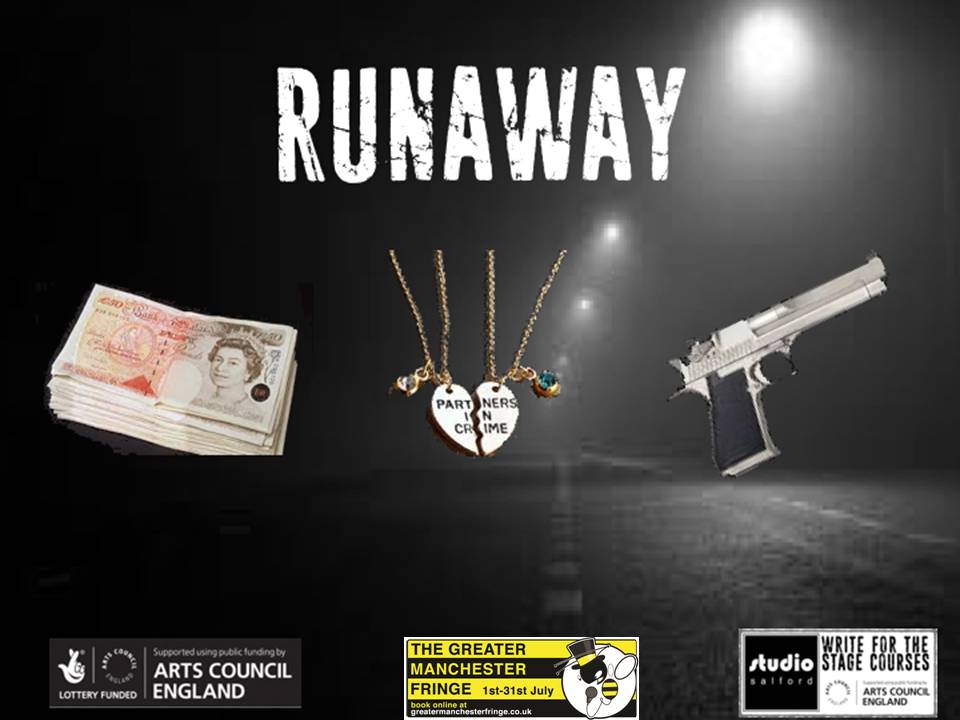 On to the actors, who worked very well as an ensemble. Tom, played by Anthony Clark, is clearly torn between loyalty for his old friend and trying to protect his girlfriend, and bravely tries to make the most out of the terrible situation they find themselves in. With it being such a fast paced script, and very much Mancunian, Clark could do with improving his diction at times, but on the whole put in a solid performance.
Amey Woodhall was the stand out performer for me, and had really created a multi-¬dimensional character for Anna. At times heart-breaking, Woodhall showed us Anna's inner strength and fight for survival. Ryan Clayton plays criminal Jordan, and also the smaller role of 'Man' in London. Although his performance was at times bordering on cliché, I could really feel the inner turmoil, and would have loved to have seen more of that sensitivity beneath the bravado.
I had a few minor niggles with the production. The sound was off at times, and if you are going to have a gun shot, it really needs to be loud enough to make it believable! Despite being a fan of a good swear myself, there were perhaps a few too many 'f-bombs' dropped, and really the script didn't need it.
This play certainly has legs, and I will be interested to see how Stringer develops it from here. There is scope for much more character exploration, and more consideration into how these young people got themselves into and out of these situations. Just how far would they go to survive? I truly hope this becomes a full¬ length play, as the team have done a great job creating an exciting, and at times incredibly tense production! Well done.
Reviewer: Poppy Stewart
Reviewed: 3rd July 2016
North West End Rating: ★★★★