I must admit when I heard that this production was going to be a modern, gender-bending performance by a bunch of sixth form students, my expectations weren't high. However, I must say that Lowhurst Productions proved me wrong. The effects, music and lighting were good, and scene was set from the very beginning.
On a technical level, the seating in the venue wasn't great; the seats weren't tiered, so sitting at the back I missed a bit of the action on the stage; the infamous yellow stockings being a prime example. Also, I have to state that this performance started 25 minutes later than the scheduled time. Normally I could overlook a couple of minutes, however there was no explanation given as to why the performance had been delayed. This looked very unprofessional on the newly formed theatre company.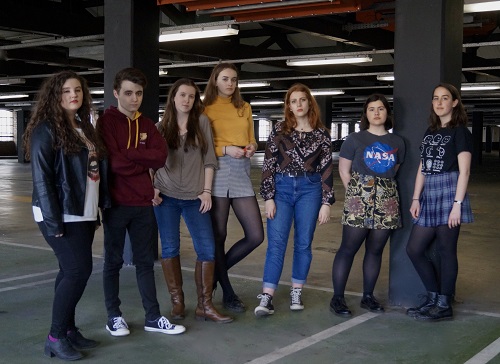 The young actors did a good job in telling the Shakespeare classic. However, for me the standout performer was Bronté Appleby who played Antonio. Her comic timing was excellent, and you could clearly tell that she had studied how to perform as a man.
Later I discovered that Appleby also directed and produced the performance, so perhaps it is not surprising that she was the one who came across as the most confident performer.
Most productions struggle to edit Shakespeare's work into shorter pieces. This production was no different. Although the story still came across, some of my favourite monologues had been chopped to pieces, namely Viola and Sebastian's iconic pieces.
Some of the actors did go a little over the top with their acting - sometimes less is more. However, given that they are students, they still have time to learn how to perfect their craft. This is a promising bunch of young actors.
Reviewer: Francis McKevitt
Reviewed: 6th July 2016
North West End Rating: ★★★