As one who remembers Tommy Cooper's endearing humour and his untimely death during a televised stage appearance I was keen to see this tribute act to one the finest comic magicians of recent times. It was said of him that "he made humour look easy and magic look difficult" I joined a poor first night audience at the delightful Hope Mill Theatre to watch John Hewer pay homage in accomplished manner.
However, compressed into a very pleasant studio space, we made a receptive audience and John knew well how to draw our laughs in authentic Tommy Cooper style.
Mixing well known tricks such as the five linking rings and sword swallowing (with an obviously retracting blade) with much bluff and flourish he caught Cooper's distracted manner excellently. Faking tricks, pretending to be incapable, feigning surprise or simply using his props to illustrate a pun, Hewer slipped in some dazzling sleight of hand without interrupting his jokes. Mostly puns, wife jokes and shaggy dog stories, their quick-fire delivery rarely interrupted the magic action but raised enthusiastic laughter.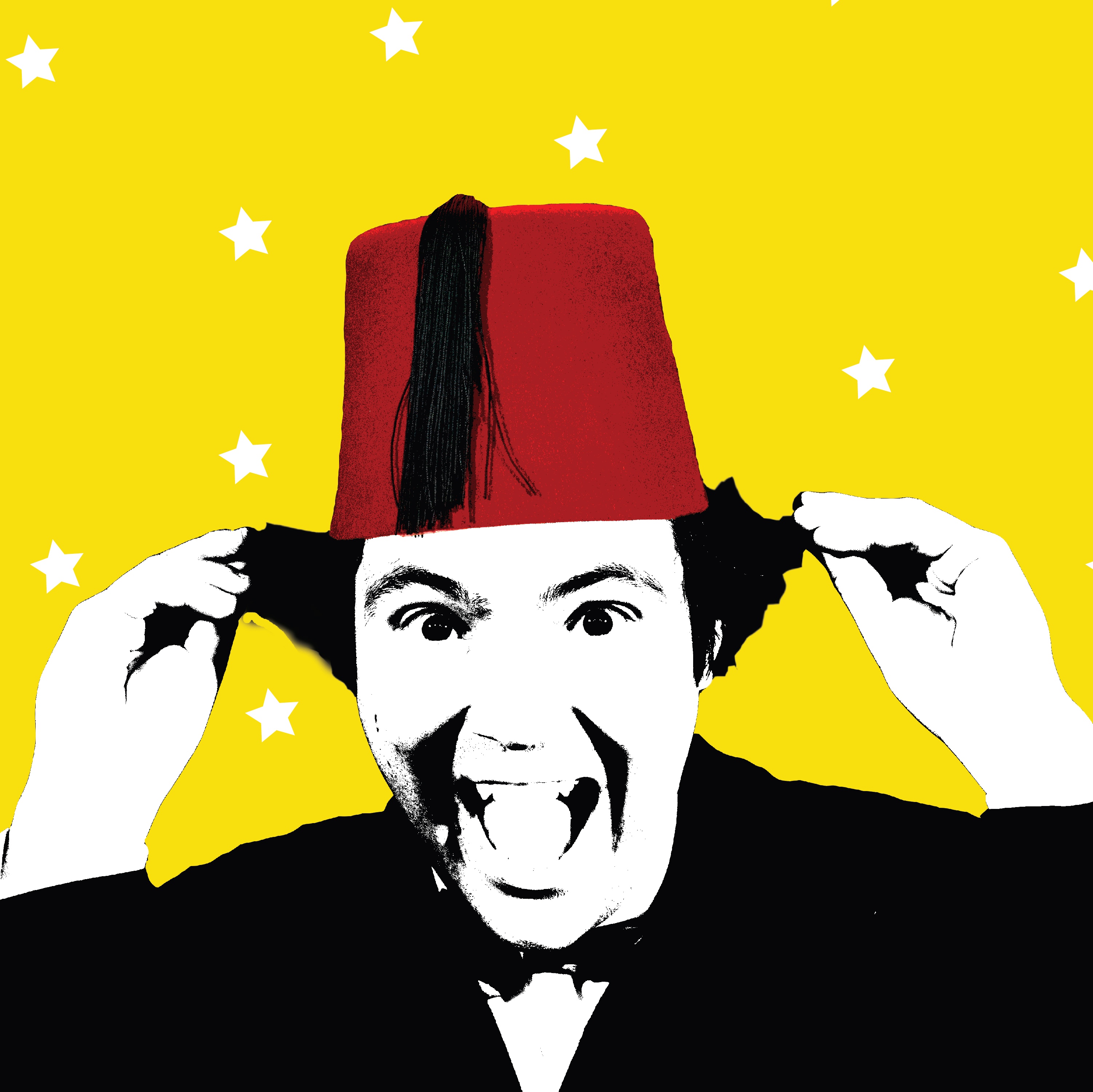 "I was cleaning the attic with my wife yesterday. Filthy! (A puzzled look)- But she's good with kids!" Or simply holding up a rubber glove, leaving a pause revealing another glove….. A longer pause, a confused look to the audience then inspiration dawning on his face he shrugs declaring with a grin "Second hand!". This is old fashioned, gentle, endearing humour by a talented young man who strongly resembles the late comic genius. A tribute act worth the name and of a bigger attendance.
Accompanied by a deadpan Noel Coward look-a –like pianist who also delivered a delightful 1920's style ditty " Joyce the librarian" in his own spot, he finished the show with an hilarious Hat story. Telling the pathetic tale of an unfaithful wife wearing hats to math the characters he bought tears to our eyes. Each person had a different hat and as the pathos increased so did the pace as did his difficulty in finding the right hat for the character. Ewell put together finale which had us rolling.
This was a fabulous night out for anyone with a sense of humour.
A word too about the theatre itself. Hope Mill Theatre created a stir when it hosted Parade earlier this year, and is now playing its part in the Manchester International Festival. Offering food, a bar and its own car park it is an absolute gem of a place to spend an evening and a welcome addition to Manchester's growing small theatre canon.
Reviewer: Elaine Bermitz
Reviewed: 7th July 2016
North West End Rating: ★★★★