Tonight's performance is part of the Manchester Fringe Festival. The venue is the small theatre at the King's Arms in Salford. There are only sixteen seats – it is an intimate affair – and the cast are spitting distance away, already sitting on the stage; three young men dressed in black and white, motionless, heads bowed, eyes closed.
You, Me or Him describes itself as a "docudrama", using the words of real people who have spoken about suicide. It is performed by a new, youthful and innovative company, Blind Eye Theatre; their remit is to tackle issues that Society tends to turn a blind eye to. They have been personally affected by suicide, but bravely face the subject head-on in this taboo-breaking 30-minute piece.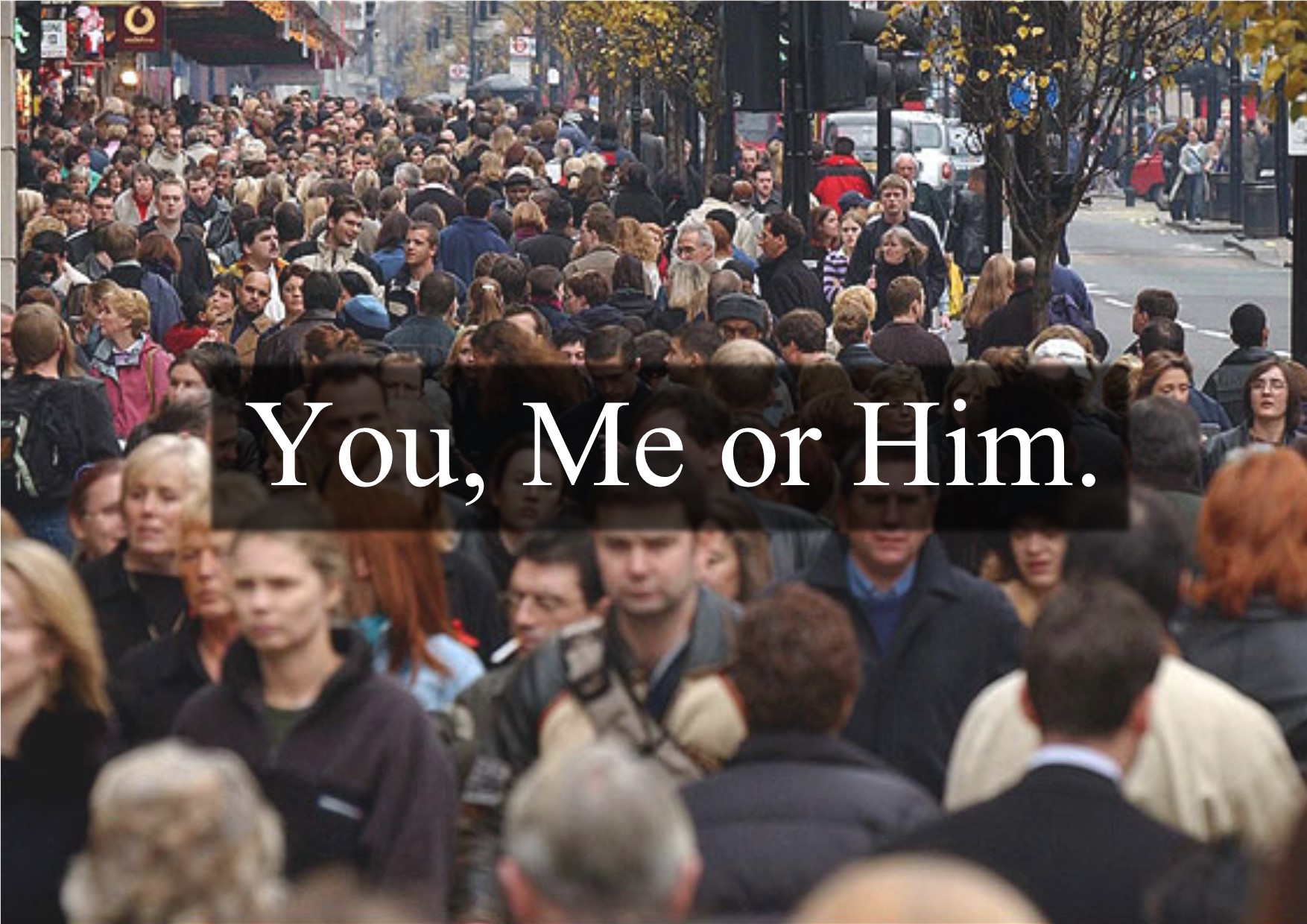 When the show starts it is immediately engaging and that never wanes. Anthony, Daniel and James portray three characters, each representing different ages: teenage, youth, middle-aged. Their performances are sincere, convincing and compelling. In this small venue you can see the actor's eyes and every facial expression – and each moment comes across as heart-felt and genuine.
The first character introduces himself as Brian; he has been having suicidal thoughts since his wife left him, but people just tell him to "man up" and deal with it, as generations before had dealt with hardships. Another character, Joe, says he is bi-polar and suffers from depression and had tried to drown himself. In-between these intense sound-bytes of people's lives there are sudden bursts of high-energy physical theatre, tightly choreographed, expertly timed and visually stunning: three men on military manoeuvres, being men, doing what men do: marching, shooting, diving, saluting… tackling all obstacles face on; doing everything except talk about their problems. These sections are very visual, very physical and impossible to put into words, but they provide a stark contrast to what could have been made as a plain "talking heads" production. The volume, the energy and the timing are mesmerising.
This is the basis for presentation. Men try to deal with problems. They don't talk; they internalise and escape into the internet or X-box. 25% of men aged between 20 and 36 will commit suicide. These are shocking statistics. 13 young men commit suicide every day.
There is very effective use of lighting, red light used to increase intensity. It is expertly directed by Beth Castleton, who succeeds in putting on a show that is slick and well-paced, challenging, original and brave. The actors are spellbinding, their timing is perfect; they sell their characters with conviction and despite the serious subject matter there are moments of lightness and comedy.
This is what is great about small theatre; the intimacy, the chance to do something eye-catching, different, edgy, exciting. Totally engaging. An absolute triumph.
www.facebook.com/BlindEyeTheatreCo
Reviewer: Gray Freeman
Reviewed: 3rd July 2017
North West End Rating: ★★★★★