Welcome to a night club in the Paris of the 1930s where the infamous star, Suzy Solidor, openly lesbian and highly sensual, will regale you with cabaret songs, erotic poetry and more.
A true story about a cabaret artiste that history seems to have passed by; despite her being celebrated in her own time. This is a very intimate portrayal, using a small stage and cabaret style seating for the audience in which our protagonist Suzy Solidor (Jessica Walker) commands both the stage and her story. With songs from her routines interspersed with tableaux real or imagined from her life, we are shown the rather bitter-sweet existence of Solidor. A touching and very real portrayal with some tender moments intermingled with a staggeringly caustic and cynically humourful script.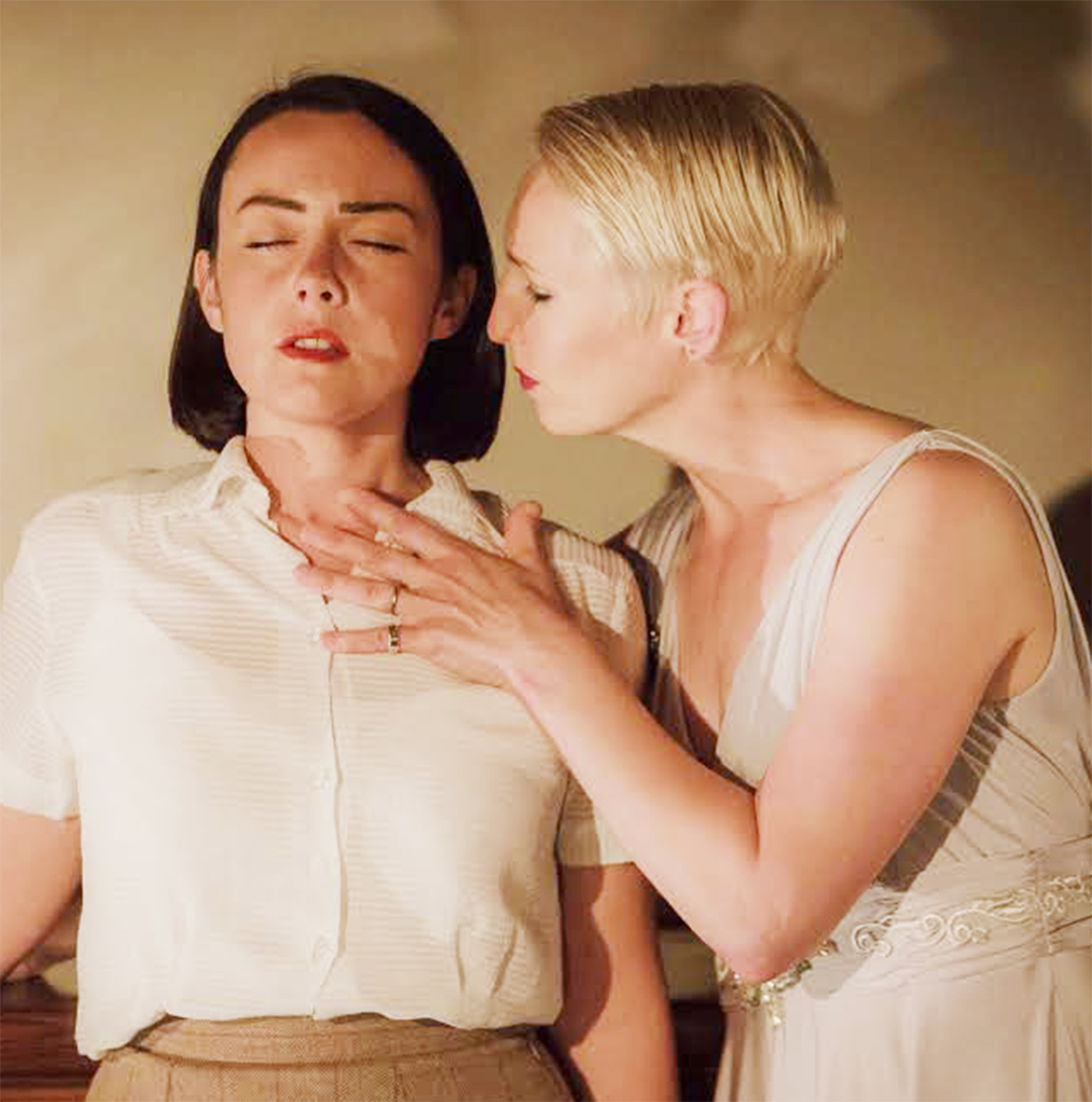 Using only three performers and an accomplished but non-speaking musician, (Joe Atkins), the characters and loves of Solidor are brought to life. Rachel Austin plays the dual roles of Solidor's two main lovers, whilst another, sadly unnamed but deliberately androgynous looking actress plays many smaller cameo roles including an artist, a fellow cabarettist and a German officer. It is this actress who brings much of the comedy to the play, and adds that essential dynamic of realism. Without her, the play would be a dream.
Walker sings beautifully, but sadly there are times when the pianist drowns her out as she is singing without microphone; and there are times when the action takes place in and around the audience that the actors are in semi-darkness. Other than this however, this one act non-stop cabaret act is a tour-de-force for Walker as she inhabits the stage and her role as Solidor absolutely.
All I Want Is One Night is highly recommended, and is at Hope Mill until the 9th July, performance times vary.
Reviewer: Mark Dee
Reviewed: 4th July 2017
North West End Rating: ★★★★