Blue Masque Theatre returned from a creative break last night to present a staged play reading of It Can't Happen Here at the Waterside Arts Centre in Sale, part of this year's Greater Manchester Fringe Festival. In the surroundings of the beautiful Chambers recently graduated members of the Manchester School of Theatre treated us to this play that has more relevance today than perhaps it was ever meant to have.
In 1935, just after the rise of the Third Reich, Sinclair Lewis wrote It Can't Happen Here, a satirical novel about fascism in America. The idea of this dystopian novel was to shake up an American electorate content that the land of the free could never become a police state. So Lewis wrote about a manipulator who becomes president of the United States by promising to return the country to greatness and by demanding law and order…..sound familiar?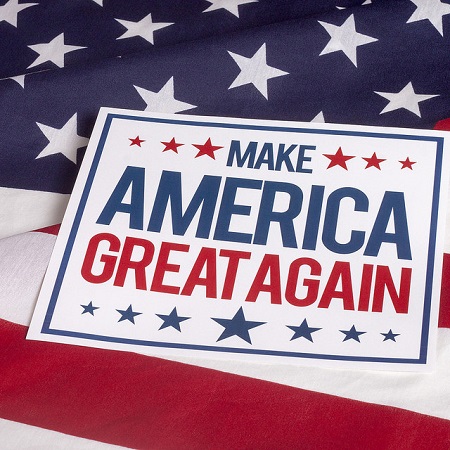 This full length, script in hand performance was enthralling from the first moment to the last and expertly performed by a young cast with an exciting future ahead of them. Equally director Rhonwen McCormack's decision to re-start productions with her Blue Masque Theatre paves the way for an exciting future if tonight's performance is anything to go by.
The cast each playing numerous roles apart from Adam Gardiner who took the lead in this production consisted of Nicolas Ancelin, Brogan Bailey, Amy Beckett, Rachael Gill-Davis, Callum James, Tayla Kenyon, Elaine McNicol and Dafydd Shalders all shone with the fact they were all holding script not seeming to detract from their performances.
For me, Beckett stood out as a star performer. Playing 4 roles, each was clearly defined with her expressions and reactions continuing even when she was sat awaiting her next part in the proceedings. Kenyon also proved to be a talented character actress with her drunken antics being a particular highlight.
Callum James' portrayal of the President Elect, who later became President Buzz Windrip was powerful and comedic and I detected just a hint of a certain Mr Trump within his performance. Finally, Gardiner as Doremus Jessup was solid throughout in what was a performance far beyond his years.
Tony Taccone and Bennett S Cohen have created a new adaptation of this thought provoking play in 2016 for the Berkeley Repertory Theatre in California and tonight's performance marked its UK premiere. I for one hope that McCormack's vision of bringing this story to the stage as a full production succeeds. I also hope this play remains in the fiction section and hope the events portrayed in this play aren't a glimpse into our future.
Blue Masque Theatre return to the Waterside this Friday (7th) with a comedy penned by McCormack titled "Why Does Everybody Want To Move To Australia". http://www.greatermanchesterfringe.co.uk/
Reviewer: Paul Downham
Reviewed: 5th July 2017
North West End Rating: ★★★★