Tonight I watched 'Caspar Thomas: More Magic & Mentalism' at Night and Day Café in Manchester. The venue really suited this type of show as you could clearly see the impressive magic that was happening on stage in front of the audience.
The show was extremely interactive which helped the audience feel included and we were invited throughout the show to check and see if the props were correct and normal objects, such as a handkerchief.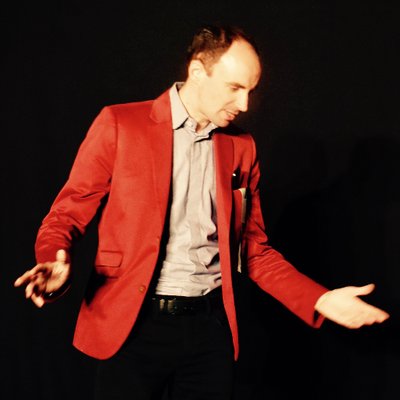 The hour-long show was split into two parts, magic followed by mentalism. The magic part of the show involved many classic tricks involving handkerchiefs and coins, and impressive card tricks. These card tricks were performed precisely where Caspar did not even touch the cards to perform the trick, yet the result was correct and was shown accurately to the audience.
The second part of the show moved on to mentalism, which I found extremely impressive, particularly a trick which involved a book. Caspar got a book from the audience, therefore proving that it was one at random and not a 'magic' book or one he had seen before, and asked different audience members to say a page number, a line number and a word number. Once this was done, he was able to recall the words on the specific line, and got an audience member to check. This again was very impressive, and was followed by a trick with Chinese linking rings. I myself tried to separate these rings from another yet couldn't, but once passed to Caspar they were separated and linked in various different ways.
I found the show very entertaining to watch and very engaging because of all the audience participation. I am still thinking about certain tricks and questioning how they were possible, a great performance.
Reviewer: Claudia Thomas
Reviewed: 13th July 2017
North West End Rating: ★★★★