Meeting at school in the 1970's Fran and Leni are two lost souls cut from a different cloth to the rest of those around them. They soon get together and give the testosterone-fuelled world of punk the finger as fictional London based feminist band, The Rips.
A book Leni has written about her life frames the show and we bear witness to the pair romping back through the memories of their friendship like wildfire.
The piece, written by Sadie Hasler (Leni) and directed by Sarah Mayhew (Fran) is a follow up from Old Trunk Theatre to the 2015 critically acclaimed Pramkicker.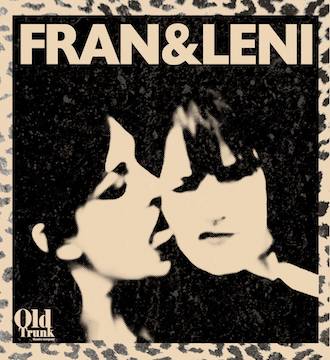 Clever snippets of songs and TV footage from that era break up the scenes while the two of them burst into each new memory from their life together spitting and swearing and smashing society's expectations of them as women. Mentions of Jonny Rotten and Toyah Wilcox set the punk scene and clips from Top of the Pops and some poignant BBC faces demonstrate how relevant the show's message is to this day.
The 70 minute performance covers so many topics at the heart of womanhood that I could easily have watched another hour of the rebellion as the pair unpacked taboo topics of womanhood like rape, queerness and women loving women, victim blaming, female masturbation, breast cancer and dismantling the patriarchy one safety pin, metal spike and stud at a time.
Fran and Leni is sweary, sweaty, angry, unclean and PUNK ROCK. I highly recommend catching this one wherever you can.
Reviewer: Jo Flynn
Reviewed: 27th July 2017
North West End Rating: ★★★★★