The outlandish folks over at Lioness Theatre & Music have an eccentric offering for their first ever show, debuting at Greater Manchester Fringe. It's a musical about rubber! "There's an awful lot of rubber ducks involved," says the writer, "and of course, it has a prophylactic joke. You can't really do a musical about rubber without going there."
The modern form of rubber was discovered in 19th century America by Charles Goodyear - a name that may be familiar because of the tyre company that was named after him. What Goodyear himself did was to take the sticky, useless sludge of natural latex, and make it into a useful substance that would remain stable at all temperatures. This process became known as 'vulcanisation', and it took him many years to perfect.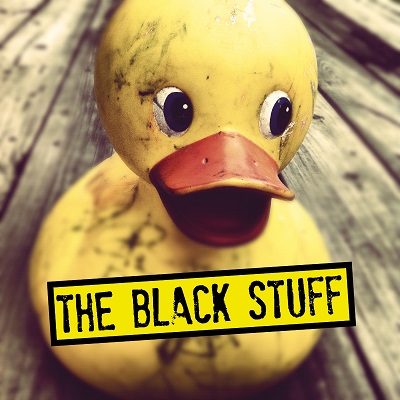 This musical follows the life of Goodyear, an inventor who became so obsessed with his work that he neglected his wife and twelve children, with terrible consequences. His contribution to science was immeasurable, yet he received no recognition or compensation during his lifetime. His poignant story is reimagined by Lioness through theatre, music, and art - with a generous helping of humour to balance out this tragic tale.
"The Black Stuff" was written and composed by music graduate Holl Morrell, from Doncaster, and is directed by Mancunian Liz Kearney. The rest of the cast is based mostly in Manchester, including Andy Pilkington, Alex Wilson, and Moureen Louie. The show will include eleven original songs, with live musical accompaniment from Brian Morrell. The performance runs alongside an exhibition of artwork inspired by the story, provided by Doncaster artist Helen Hardman. "There really is something for everyone" says Kearney. "The audience gets this whacky theatrical experience, but they also come away having learnt something."
The story also has a feminist slant, as you might expect from a female-led creative team. "We felt that [Goodyear's wife] Clarissa was mostly forgotten in the history books," says Morrell, "So we gave her a storyline and a voice of her own. Really it's her story as much as anyone else's, and the Centenary year is a great time to tell it."
Cross Street Unitarian Chapel Cross Street, M2 1NL – 13th July at 8:30pm
Kings Arms: Theatre 11 Bloom Street, M3 6AN – 14th July at 4:00pm
Tickets available now via https://www.ticketweb.uk/search?q=The+Black+Stuff&org/216863&pl=mff