What would you do if you had three weeks to live?
Get very drunk? Have lots of sex? Make amends with your family?
All three?
'18 Victoria' is the story of three siblings struggling to piece together their broken relationship against a very real deadline: a huge meteor, 18 Victoria, is about to crash into Earth and no one will survive.
As they struggle to come to terms with their lack of a future, the wreckage of the past endures.
This is no ordinary family. There are some very big secrets. Can they trust each other enough to make amends?
This is a genuinely unsettling and shocking play with big adult themes and adult language to match.
It has been adapted by Root & Branch from a brilliant script by American playwright, Cody Daigle-Orians, to be set in the north of England and received its European premiere by Root & Branch at the Lawrence Batley Theatre in Huddersfield on Friday 13th April 2018.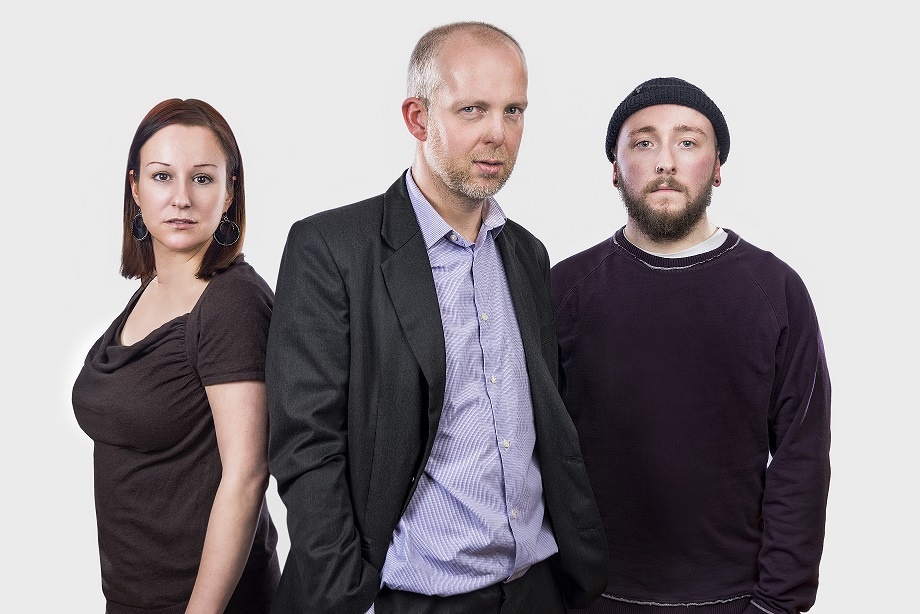 Live music from 'We Were Strangers' will accompany the performances.
Director Julie Root says:
"We loved the play as soon as we chanced upon it on a website because it has big themes that lots of people can relate to, like sibling relationships and struggling with the idea of growing up, as well as some very dark revelations.
"We are thrilled to be performing at 53two again and to be the only company to have performed this play in the UK."
About Root & Branch
'18 Victoria' is the second production from Root & Branch Productions. Their first, 'A Respectable Wedding' by Bertolt Brecht, was nominated for two awards at last year's Manchester Fringe and got some great reviews.
The company is made up of four actors: Joe Geddes, Prue Griffiths, Julie Root, and Lynne Whitaker, all of whom wanted to create a company that would produce great drama and have an open approach to making it.
Another driving factor was age. Three of the company are women over 50 who were fed up with the lack of opportunities for older women, and felt that it was time to live their dreams.
About the author
Cody Daigle-Orians is a playwright, educator and arts programmer living in Hartford, Connecticut. He is the programme and events specialist for the Westport Library in Westport, Connecticut. His playwrighting work has been produced and/or developed at the Astoria Performing Arts Center, New Jersey Repertory Theatre, The Actors Company Theatre (NYC) and many others.
18 Victoria by Cody Daigle-Orians is at 53two Theatre in Manchester as part of the Greater Manchester Fringe. 17th – 19th July at 7pm, 20th July at 9.30pm. http://www.greatermanchesterfringe.co.uk/