It's not very often you get to see a play that combines both the sweet words of Shakespeare, and the sentimentality of the Second World War; 'Greyhounds' by Laura Crow produces the best of both worlds.
Set in a 1940's local village of Biggleswade, five people are brought together when rehearsing for Henry V. The play is produced by a member of the Auxiliary Territorial Service (ATS), Ruby Winters, played by Catherine Cowdrey, to be performed for the locals and military troops of Shuttlefield. Ruby is the dedicated member, working hard to put on a convincing performance, despite having her own personal issues with relationships- and Gin! She is accompanied by her sister, Katherine (Laura Crow), who is the polar opposite to Ruby. An atheist, Katherine sees the world in black and white, and appears at first to be void of emotion. She is witty, independent, and clever with numbers; analysing every situation as if solving a crossword puzzle (which she can do in under ten minutes!). Her character, however, softens when she discovers feelings for another cast member. Her feelings appear to be the impact of Shakespeare, which heightens the influence of our literary hero. Both Cowdrey and Crow play their parts perfectly, Cowdrey offers a sympathetic approach to her character, and Crow adds a poised elegance to her performance.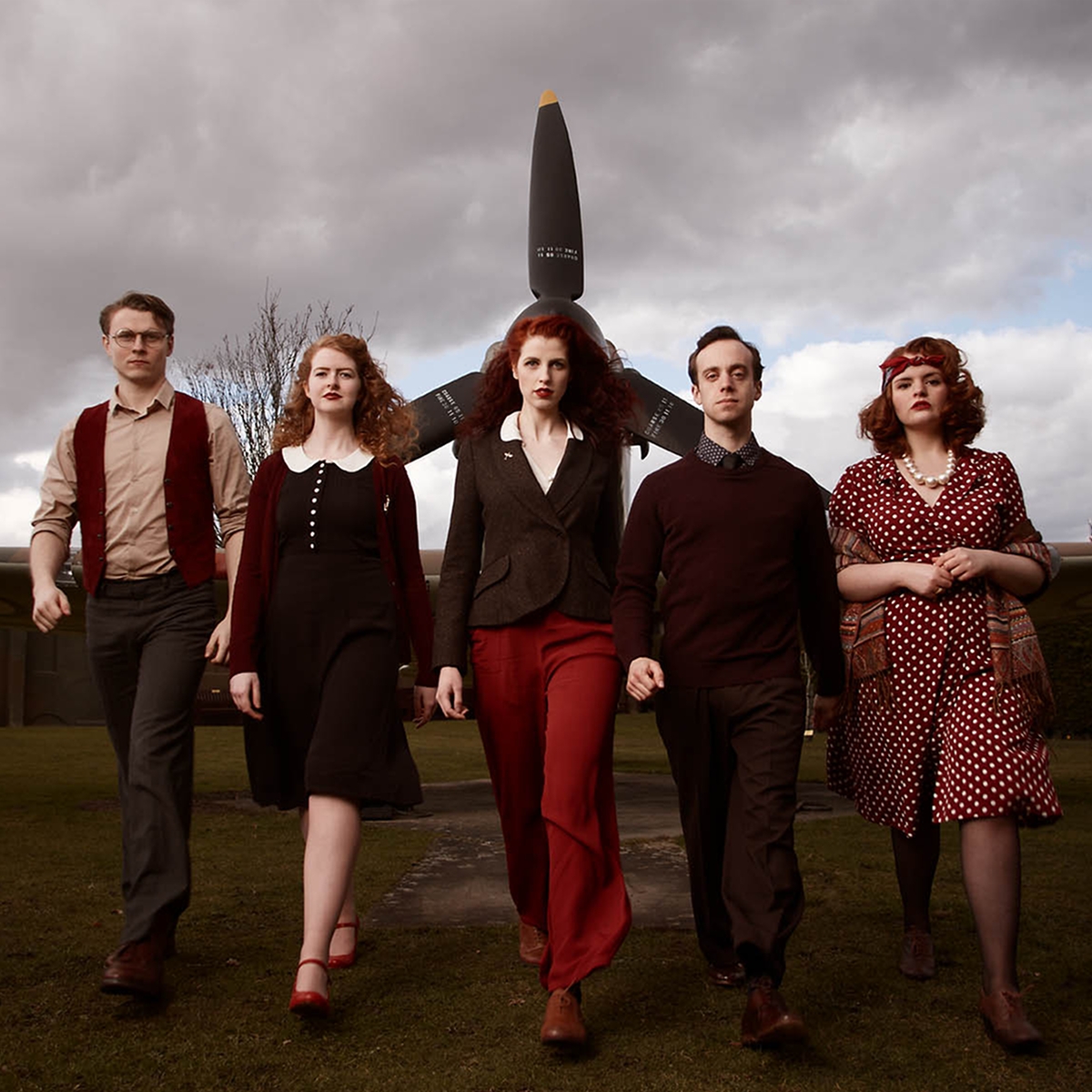 Alongside the Winter sisters, we have Edward Holmes, (Tim Cooper), an ex-soldier still haunted by the war, Will Croft (Anthony Morris), a man that lies about his position so avoid fighting, and lastly, a budding, cockney actress- Nancy Wilde (Fiona Primrose). The characters come with their own baggage, and their stories of love and friendships are unloaded to one another throughout the play. Relationships are formed, and tensions arise when differing opinions rival one another. Their differences, however, are put aside as the rehearsing of the play unites them in the spirit of British war time- keep calm, and drink a cup of tea! Cooper and Morris play their parts exceedingly well, and an extremely believable performance is shown by Primrose, expressing her passion for acting.
The set layout is minimal yet very effective, displaying a few chairs, a radio, and WWII posters. All props were chosen well and with care to establish the 40's era. The lighting was also effective in the creation of different atmospheres, for example, each character had a moment of expressing their situations via Shakespeare monologues. The intensity was emphasised by a block of red lights, which helped the play from feeling two-dimensional. Good direction from Jaqueline Wheble.
My only critique of this performance was that at times the vocals by a few of the actors was difficult to hear, which sadly took away various pieces of dialogue, which left me fighting to work out what was being said. Additionally, the story felt it could have been developed a little more than it did; there were a few loose ends that didn't quite reach a resolution by the end of the play. Having said that, the story itself is well written by Crow, and bravely chosen.
Overall, the play was performed effortlessly by a talented cast, therefore, if you love Shakespeare, the stylish era of the 40's, or just love to see something different, then I recommend to book your ticket for 'Greyhounds'. There is one last performance at The King's Arms, Salford (11th July), if you can't make that, catch them performing up North for the Edinburgh Fringe Festival.
Reviewer: Parissa Zamanpour
Reviewed: 10th July 2018
North West End Rating: ★★★★