I get pretty turned off by plays which tell you what it's about. Usually there's some oiky PR consultant insisting that people won't come and see the play unless you tell them what the play is about in excruciatingly oiky detail. This is the complete opposite with much of the work created by Mark Reid.
Mark is presenting a double bill of events for this year's Greater Manchester Fringe at the Eagle Inn. First up is Talk, a semi structured, partly rehearsed, menu based, improvisational game type thing. It involve Reid and sidekick Tom Durrant randomly choosing a series of games which force them to carry out a series of challenges. It's pretty wacky yet entertaining stuff ranging from a boxing match to reciting a supposedly banned TV show script.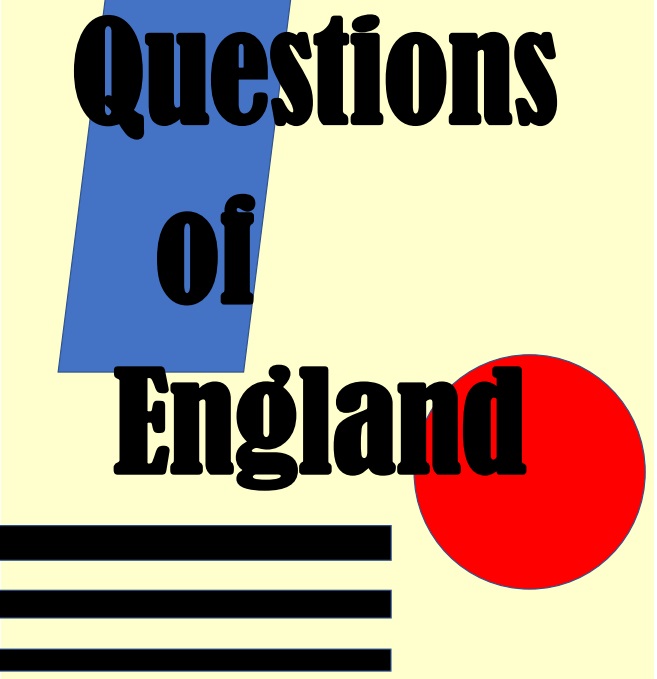 As Mark's current motto states, "if you like your theatre to be about something then this is probably not for you." It doesn't need to be about anything and that's half the fun. I don't know how to describe this event and I don't think that's a bad thing. It doesn't help in writing review though. Thirty five minutes of mild anarchy and oddness is the best compliment I can give it.
The second part of the double bill is a more established piece of work described as a cross between Whose Line Is It Anyway and QI, taking an improvisational format with a load of obscure questions relating to Reid's travels around our sceptre isle. Questions of England features Reid asking the questions in rapid succession until one of the performers (tonight Lynne Crook and Jess Napthine Hodgkinson) rings a bell triggering a comedic improvisation based around a particular question or an audience member offers an answer. It's fabulous for geeks such as myself though I doubt I got a question right. Unlike Talk the risk of running out of material is less as the questions are seemingly endless.
Mark Reid is one of the most interesting and intelligent writers in Manchester. His interest is in genuinely breaking boundaries and trying new things. If there's a home grown avant-garde movement in Manchester then Mark Reid is it. You might not know what it's about and there's never any need to explain. By naming the collective for this endeavour Not Even Theatre Reid is probably trolling us all. The oiky PR boffins were probably right though, audience members were thin on the ground which is a real shame because with a decent sized audience this can be a whole lot of fun.
Reviewer: Karl Barnsley
Reviewed: 10th July 2018
North West End Rating: ★★★★