Imagine if for just once a year you could be yourself. This is the story of 'Once a Year on Blackpool Sands' from Skint Productions, set at Withering Heights Guest House in 1953 - a time when homosexuality is illegal. Written by Karlton Parris, it is based on a true story of two men he met whilst on holiday.
The play focuses on the stories of six characters - some local to Blackpool and some that have come to escape their everyday lives. As the production moves on we learn that the characters everyday lives are too painful for them to bear.
Withering Heights is run by Gladys (Wendy Lawrence James), an eccentric housewife who enjoys nothing more than making snide comments about her daughter; Maureen (Mollie Jones), who seems to eating in every scene she's in.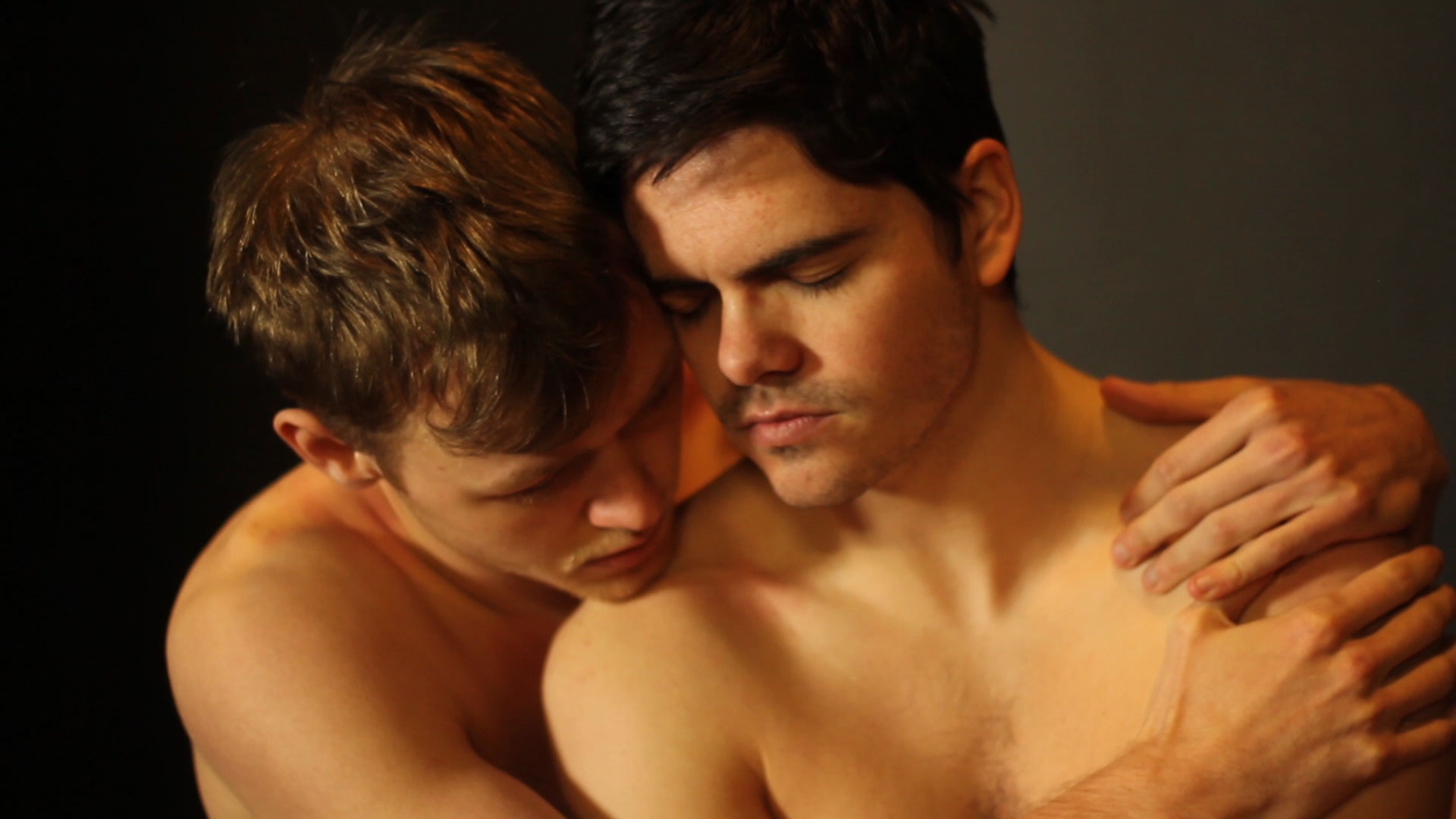 Staying at the guest house is Mr Elbridge (Dominic McCavish) who is transgender. He is in Blackpool to walk on the pier as a woman, however it doesn't appear like he has the courage to do so. As he interacts with the hosts and other guests of Withering Heights he finally plucks up the courage and is seen as a gay pride march.
Also checking into the guest house are Eddy (Kyle Brooks) and Tommy (Macaulay Cooper). They are a pair of Yorkshire miners holidaying in Blackpool, however they are also in a relationship together. Cooper does a great job in portraying a young gay man who is madly in love with his partner, but also fears the repercussions if they are ever caught. Brooks is excellent in switching from the comedic side of the role to the softer side we see later on.
The boys have escaped to the seaside for what Tommy thinks is a holiday, however for Eddy things aren't that simple and he needs to make a big decision that will either keep the pair together or rip them apart.
One of the critiques of the play is that it is too long - clocking in at almost three hours, including an interval. It focuses too much on the character of Gladys, when I got the impression Tommy and Eddy were supposed to be the protagonists for the play.
The show relies heavily on innuendo for humour, which isn't really a problem but it can be a bit much at times. There is also the foul mouthed Ethel (Linda Clarke), who swears in almost every sentence she delivers.
Once A Year On Blackpool Sands has now been made into a feature film, there is now information about the stage production and the film here - https://www.babydogfilms.com/feature-once-a-year-on-blackpool-sands
Reviewer: Brian Madden
Reviewed: 11th July 2018
North West End Rating: ★★★