The Lyceum Theatre in Oldham ran an open competition at the end of last year for original one-act play submissions in search of new writing talent. Plotfest – Three New Plays in One Night, is a culmination of the three winning pieces from the contest.
A Good Man, written by Patricia Cunningham, is a "two-hander" piece exploring the preconceptions of what makes a good rather than a bad man. The play shows an interview between John (Jon Cockroft) and his probation officer Vivien (Sue Garlick), as John is on remand for stabbing someone. As the story unfolds, the audience are challenged to question whether the world can really be split into good and bad people, or if the potential for both is within us all. Cockroft gave a passionate performance as John, and Garlick held her own as Vivien throughout. They both handled the emotional and comedic moments with competence. Directed capably by Paul Gledhill, this thought-provoking piece was a great start to the evening.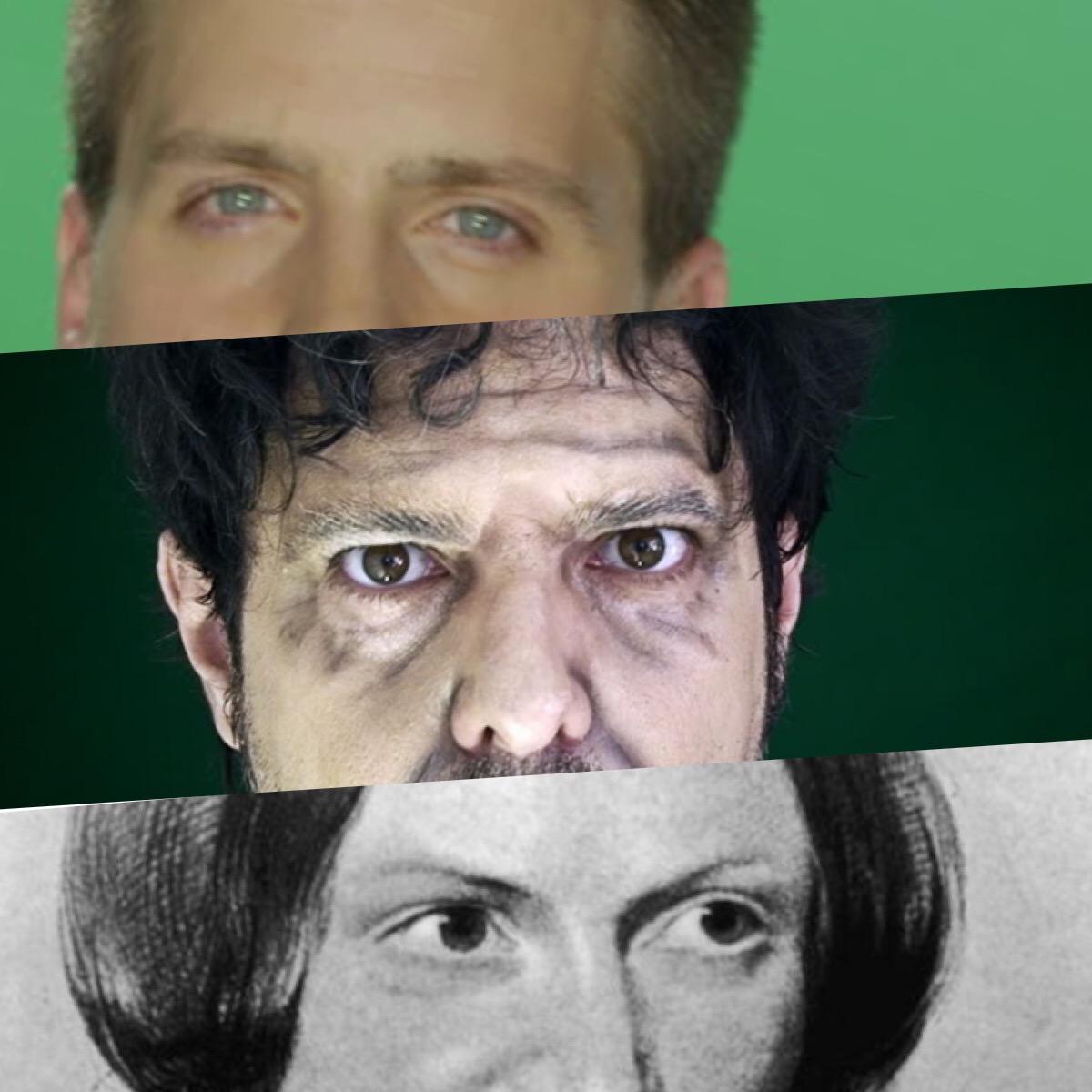 Bob Pegg's play was inspired after Pegg found out classic English novelist and poet Charlotte Bronte and German philosopher Karl Marx were both in Manchester on the same day in 1846. The Salutation is an imagining of the meeting of these two great minds. The period costumes by Terri Parker (wardrobe) were extremely fitting, and the beard in particular made Marx recognisable. The play is quite literally about two worlds colliding and Bronte (Ruth Wild) and Marx (Ean Burgon) don't immediately see eye to eye. Bronte reluctantly enters into discussion with Marx, frustrated to be distracted from the letter she is trying to write, but their opposing views on the world soon spark a heated debate, with maid Maggie (Bailey Mayer-Sayed) also offering up her perspective. Burgon and Wild work exceptionally well together; their partnership blossoms as the play progresses. Wild is extremely strong as Bronte, performing with just the right amount of wit and sass. Altogether, The Salutation is an interesting concept that has been realised as a stimulating piece through Maggie Blaszczok's direction.
Finally, Twister by Ian Gray draws inspiration from Amnesty International material and considers the aftermath of war. Promised in the programme to leave 'the audience powerfully uncomfortable and challenged', it unquestionably does just that. Set in an interrogation room, The Guard (Peter Dignan) brings Yusef (Nathan Simpson) in for reasons unknown, and Major Roscoff (Mike Russell) enacts the good-cop-bad-cop routine all by himself when questioning Yusef; his sharp, unpredictable twists in character provide an unnerving atmosphere. Dignan offers comedic relief as The Guard at several moments throughout. Russell, Simpson, and Dignan work with intensity and determination to drive the piece and build the tension all the way through. This was a high quality piece of work, directed by Ian Orry. The lighting by Bob Critchley and Gareth Thompson was fitting throughout and highlighted the chilling moments in all three of the plays, but particularly Twister.
The three pieces were strong within their own right and performed one after another made for an enjoyable and varied evening. All in all, a brilliant celebration of new work and talented writers that we hopefully haven't seen the last of.
Reviewer: Becky Mottershead
Reviewed: 13th July 2018
North West End Rating: ★★★★