The Acquired Taste of Women is a new play from the Cobblestone Theatre Company featuring four recent graduates from the Arden School of Theatre.
Jodie Whelan is the writer and also plays the part of Jessica, who is joined by Louise (Charlotte Darley), Becky (Lucie Jowett) and Lauren (Hannah Drury).
Starting their adult lives, the girls decide it would be the perfect time to have a housewarming party as Jessica and Louise have just moved in together. However, the problem is the flat isn't big enough to hold all the people they've invited and they don't have enough money for their party supplies.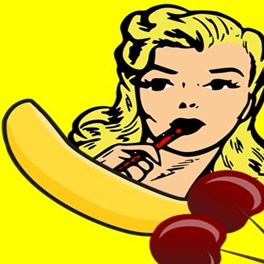 The Acquired Taste of Women is a comedy in which each character has distinct traits. Jowett had the audience in stitches with her intellectual take on the character of Becky. Louise was the sensible one, Jessica was the fun time girl and Lauren was the free love one who doesn't want to be defined by labels.
I was really enjoying the show until it came to a really abrupt end after what seemed like just 20 minutes or so! So in the end I felt like it wasn't really worth my while. If it was part of a line-up with other shows then great - but a 20+ minute show on its own, I felt a bit cheated. There is definitely scope for this to be developed further. I was really intrigued to see how Louise would cope when her ex-boyfriend turned up.
Reviewer: Brian Maden
Reviewed: 17th July 2018
North West End Rating: ★★★