STORY by Nick Holloway is a spoken word drama performance at Greater Manchester Fringe 2019 A short (15 minute) one person spoken word drama, exploring story as the means of recovery from mental collapse and heartbreak.
Nick Holloway explains the origin of the piece:
This story emerged from a period in my life when I had a complete mental collapse. A near suicide attempt at the age of 16 had been a dark secret I had kept deeply hidden from the world until my early twenties, when I came out as gay and that memory re-surfaced ferociously.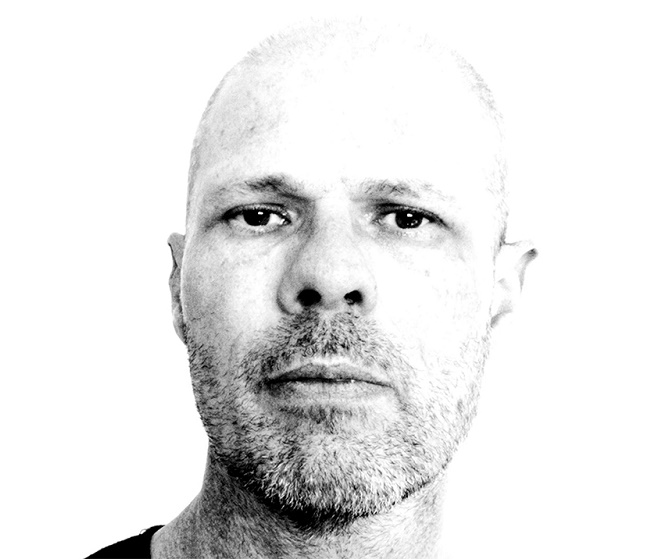 I was 22 years old, everything I understood about the world and myself collapsed. In the year that followed, I flailed and emptied the sadness of that memory into the life of my family and friends.
At the end of that year I secluded myself to a cabin in a little coastal town and walked up and down the beach every day for 6 weeks as the story/myth slowly emerged in my mind that provided healing and the basis of a new life and a new way of being.
The archetypal/mythical "story" that emerged on that beach is the myth/story told in the performance piece being performed as part of Greater Manchester Fringe 2019.
This story is a kind of myth containing "archetypes" made famous by the work of the psychologist C.G. Jung - The Woman, The Man, Twin Brothers, The Knife, The Ship, The Sea. The story is told three times, interspersed with questions about what story means to us in our lives.
The audience finds themselves in the strange gap between the story tellings and the questions and in this dissociative space may find themselves becoming aware of the stories in their own lives, their own personal myth, the journey each of us explores as our own hero.
Without ever explicitly referencing any of these themes, it's plain to see each of these issues at play in the piece:
#mental health #trauma #addiction #betrayal #repression #identity #breakdown #suicide #heartbreak #recovery #healing #self-realisation #liberation
Venues/Dates/Times:
Hope Aria House in association with Hope Mill Theatre
Sat 6th July, Sat 20th July / 4.40pm & 6.10pm
Salford Arts Theatre
Wed 24th July, Thu 25th July, Fri 26th July / 7.00pm
THIS EVENT IS FREE ENTRY/NO TICKET COST
https://manchesterfringe.eventotron.com/?event=37157