Ben likes Al, Al likes Henry, and Henry likes the number 7. When the three of them meet, that's when everything changes…
First seen at Manchester's 24:7 Theatre Festival, All the Bens is a funny and moving 60-minute play dealing with sexuality, loneliness, special needs and internet meets.
It won a Manchester Theatre Award for Best Fringe, the Audience Favourite Show in 24:7, and the Vicky Allen Memorial Award presented by Equity.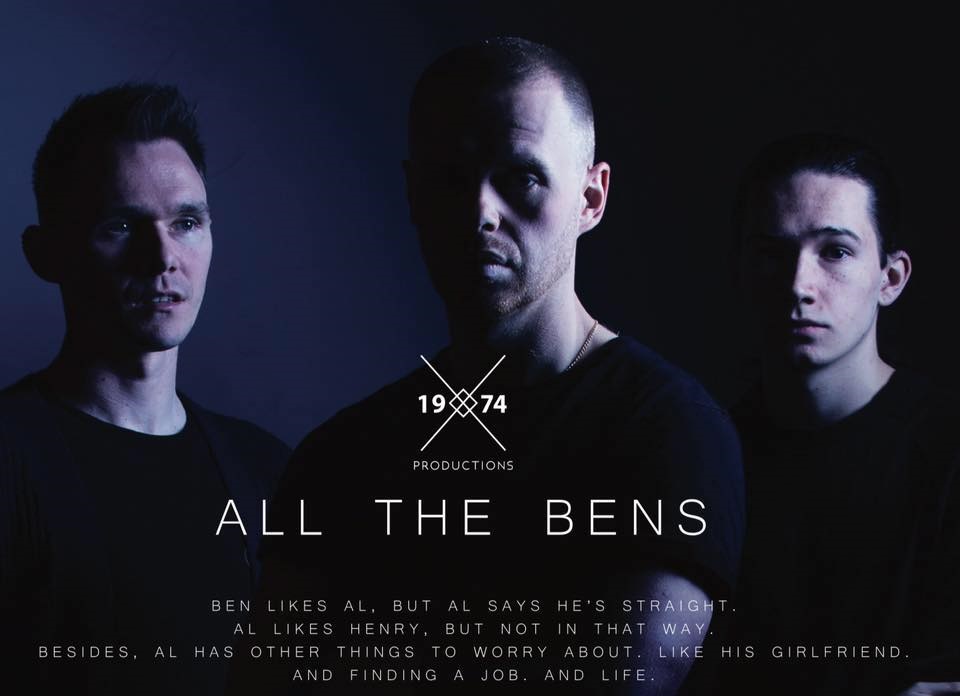 Directed by James Schofield (A Different Way Home, Greater Manchester Fringe double award winner, 2018), the new staging by 1974 Productions promises a fresh perspective on this engaging and contemporary play.
We believe All The Bens has special interest, as it features 3 young people trying to find their way in the world.
With special educational needs and LGBTQ+ themes, it is also of interest to those groups and their families and friends.
And, as a storytelling piece with direct address to the audience and a fast-moving narrative, drama groups, community theatres and those in the arts should find it an intriguing and interesting piece.
All The Bens is touring in Summer 2019. Confirmed venues, dates and times are:
June 27th - Oldham Library (7pm)
3rd July - The Old Clubhouse, Buxton (4pm)
4th July - The Old Clubhouse, Buxton (2:30pm)
8th July - The Old Clubhouse, Buxton (10pm)
9th July - The Old Clubhouse, Buxton (2:30pm)
18th July – Lyceum Theatre, Crewe (7:30pm)
25th July – King's Arms, Salford (9pm)
26th July – King's Arms, Salford (9pm)
31st July – Hope Mill Theatre, Manchester (7:30pm)
1st August – Hope Mill Theatre, Manchester (7:30pm)
4th August – Chapel Playhouse, London (8:30pm)