When you've spent your whole life trying and training to be an opera singer, but then you have kids, and you can't get any work, or even any auditions – you teach yourself the accordion and start singing opera at stand-up comedy clubs instead.
That's what Delea Shand did, when she created Madame Chandelier. She's thrilled to bring her first solo show to the Manchester Fringe.
Madame Chandelier is the comedian opera has been waiting for!
She's sung (outside) all the world's best concert halls. She's bringing opera to the people! And then she makes them help her do the show.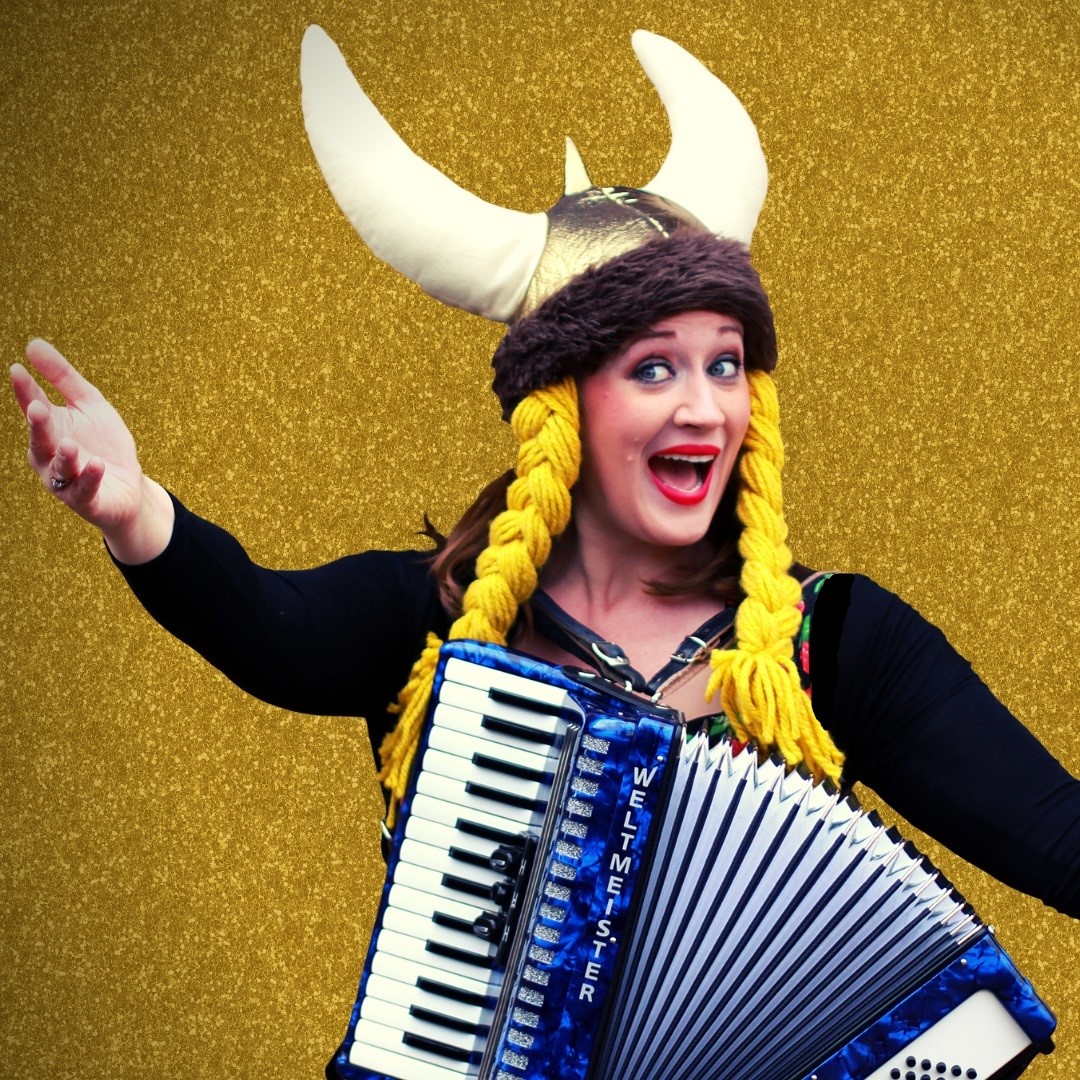 The love child of Anna Russell (made opera jokes) and Florence Foster Jenkins (was opera joke), Madame Chandelier guides you through her favourite plots and arias, with jokes, an accordion, and a Nessun Dorma sing-along.
The show that believes we all need a little more opera in our lives. But not 4-5 hours. Just 45 minutes.
ABOUT DELEA SHAND
Canadian soprano, Delea Shand, trained and performed as a classical singer for over a decade. Then she had kids, and moved from NYC to London, lured, mostly, by the promise of free babysitting from her husband's British parents. She loves doing stand-up, because she can write jokes and take care of her kids by day, and do comedy by night, while her husband is home doing half of the childcare. Ask her kids what this show is about, and they'll say: "Mommy does opera jokes."
Delea has a degree from one good music college, and three more from places her parents mostly just resent having to paying for. She won Royal Vauxhall Tavern's Got Talent competition, 2018.
Madame Chandelier's Rough Guide to the Opera
13th July 9:00pm (running time 50 min)
Kings Arms Salford, Studio 1
Bloom St, Salford, UK
M3 6AN
Tickets £8