The Anthony Burgess Foundation is not known for hosting standy comedy, however that's exactly what it did on this Wednesday evening as part of the Greater Manchester Fringe Festival. Performed by Southerner Jacob Hulland, his set includes jokes about commuting, politics and impressions.
I think it's fair to say Hulland didn't quite have the audience he anticipated for his show. However, regardless of that he still performed with great energy and that in itself is something I admired about him. The way in which he kept referencing the small audience was hilarious in itself.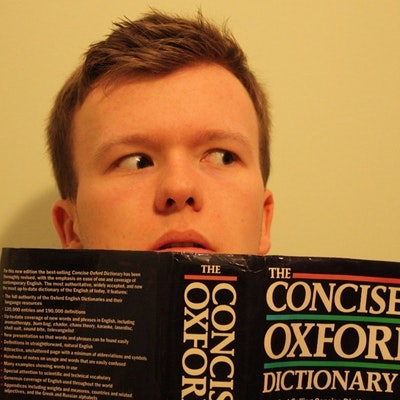 Given the small audience I think it is difficult to review the material as really most comedians are banking on people knowing about the subject matter they are discussing. Some of the material went completely over my head, however that's not to say someone else wouldn't appreciate it.
Personally for me the best bits of the show were the non-scripted parts. Hulland had a bit of banter with his audience, which I think is a must in any comedy show. You can't fault him for trying and he really did try his best. A special mention also has to go to his fantastic costume which helped me learn a lot about him without him even saying it.
I enjoyed my evening watching 'The Flat-footed, Dyslexic, Middle-aged Teenager', there are some great jokes in there and Hulland is a good performer. It was just such a shame that there wasn't a large enough audience to have an atmosphere in the room.
Reviewer: Brian Madden
Reviewed: 17th July 2019
North West End Rating: ★★★★