Over the years, cross dressers have provided rich pickings for writers. Even the Bard himself was fond of a bit of gender displacement and what panto would be complete without a Dame? Hollywood has also embraced the theme and run with it on many occasions ­– think Some Like It Hot, Mrs Doubtfire and Tootsie. So is there any mileage left on this well-trodden path?
Actor turned playwright Simon Williams certainly thought so, and this likeable rom-com proves he was right, with a gag-filled production by Talking Scarlet which had the audience in stitches.
Dull-as-ditchwater statistician Leonard is the single parent of a teenage daughter, whose life is further complicated by his delinquent father, Gus, who has been thrown out of his old folk's home for misbehaving and comes to stay – on sufferance.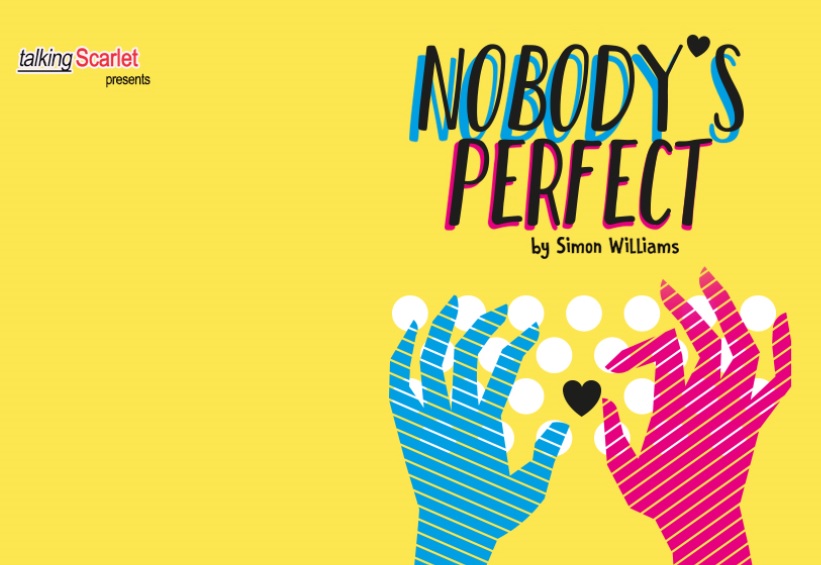 Leonard works from home and divides his computer time between boring number crunching and writing romantic pot boilers. Success rate so far? 0% – but all that is about to change. He submits a first chapter of his latest opus to the all-female publishing house Love Is All Around and publisher Harriet loves it.... But the company will only work with women writers and to get around this Leonard used the pseudonym of Myrtle Banbury – now Harriet is demanding to meet her!
Cue comedic interplay worthy of a Rix farce as Leonard tries his darndest to hide the truth from Harriet and pick up the sizeable advance payment she is offering to his non-existent Auntie Myrtle. It takes a skilled actor to switch voices and personas in a split-second but Stephen Beckett is certainly up to the task and his performance as Leonard formed a solid centrepiece to an all-round excellent production. I particularly loved his second-half appearance as the bewigged and befrocked female author and suffice it to say that I'll never look at an orange in the same way again!
Michael Fenner also shone in his role as Grandad Gus, an incorrigible, untrustworthy, charming, loveable ladies' man who had some of the best lines of the night. Tilly Standing played the cheeky teenager to the hilt as Dee Dee, while Leah Bracknell's Harriet came into her own in the scenes with Auntie Myrtle and it was left to her to deliver the final line – 'Well, nobody's perfect' in a nod to the aforementioned Some Like It Hot.
The triptych-style set (showing the exterior of Leonard's flat, its interior, and Harriet's office) was a clever touch by designer David North. All three sections were on show throughout but I never felt the redundant parts intruded into the action. Director John Hester never allowed the pace to drop, but ultimately it was the sharply witty, very funny script that was the star of this show. As I left the theatre, I was surrounded by smiling faces – surely the ultimate sign of a good night out?
Reviewer: Sandra Mangan
Reviewed: 4th October 2016
North West End Rating: ★★★★