As the nights draw in and even Blackpool Illuminations go dark, sitting in front of the telly or streaming a movie can sound like a mighty good idea – why go out into the cold and damp when you can be entertained from the comfort of your armchair?
At this time of year, it takes something special to drag folk to the theatre – so, judging by the healthy-sized audience at the opening night, it appeared The Shawshank Redemption was doing everything right. It's based on a well-loved movie after all, and boasts three very familar faces in pivotal roles.
First on stage was Ben Onwukwe, probably best known as Recall Mackenzie in London's Burning, and as his muffled opening narration began I feared for the worst as I struggled to understand what he was saying. Should I have stayed home and watched I'm A Celebrity, after all? Were the 'technical issues' that delayed the start for 15 minutes connected to the sound?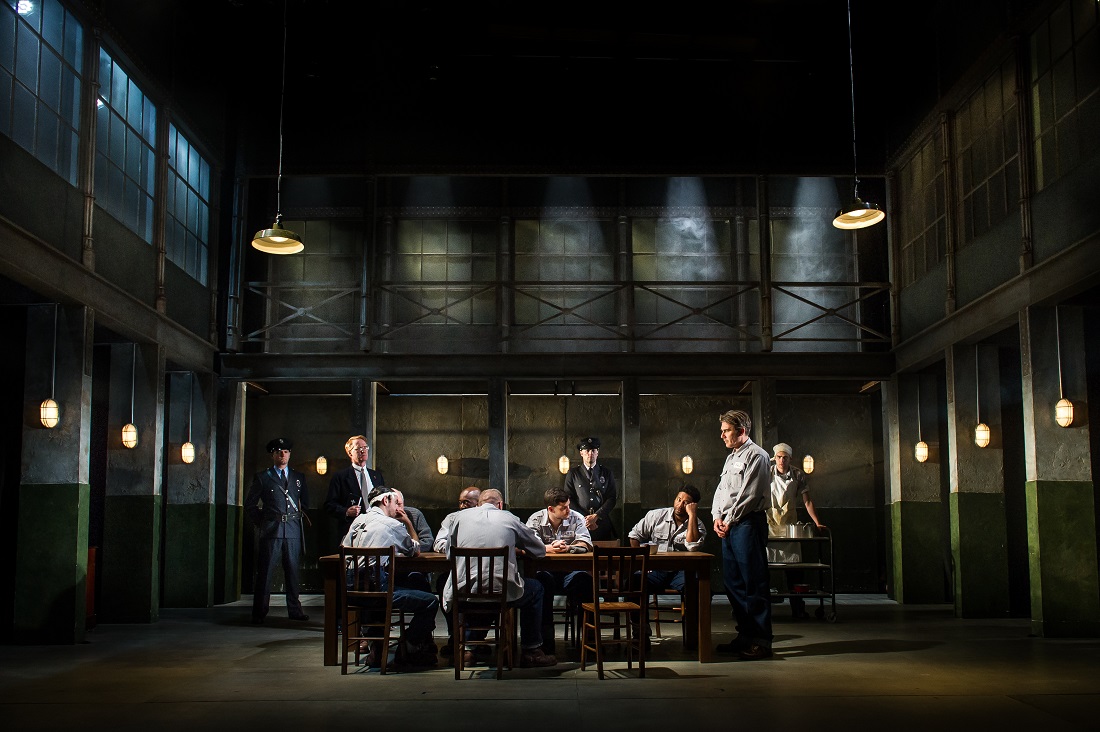 Thankfully, after this early hiccup the clarity did improve, although I still had to strain my ears to catch what everyone was saying in the ensemble scenes. A clever and versatile set worked well to convey the stark horror of prison but tended to hinder the acoustic quality when the actors were close to the backdrop.
These qualms aside, this was a most enjoyable evening, with a cast of 12 doing a great job. Highlights were Onwukwe as Red, Jack Ellis doing his evil best as Warden Stammas (almost an American cousin to the dastardly Jim Fenner who we all loved to hate in Bad Girls) and Paul Nicholls as the mysterious Andy Dufresne, in jail for two murders which he maintains he didn't commit – but they all say that, don't they?
Based on a novella by Stephen King, no less, this is a multi-layered tale that will keep you thinking long after the final curtain. There were some pretty dark subjects depicted here, including prison rape, violence and suicide but there were light, funny moments that tempered the darkness and kept the audience engaged.
The script stayed close to the film but never really pulled me in like the celluloid version did. Particularly in the first half, I found the action a little too set-piece and the acting somewhat stilted as the scene was set for the second half. Thankfully, things got much more into groove after the interval and warranted the warm applause that greeted the cast at the finale.
Reviewer: Sandra Mangan
Reviewed: 14th November 2016
North West End Rating: ★★★
Picture: Mark Yeoman