At night, Blackpool can seem a little like a scene from Alice in Wonderland – in fact, there's a brilliant tableau (designed by Laurence Llewellyn Bowen, no less) that has pride of place in the illuminations. So a musical based on the madcap classic Lewis Carroll tale sounds like a perfect fit.
It's been brought bang up to date. Alice is a single mother of teenage Ellie and the pair live in a high-rise block in a not very salubrious part of town. It's Alice's 40th birthday, but there's no chance of celebration as her car is pinched and she loses her job, while the post contains a letter telling her that her ex-husband has just remarried. What more could possibly go wrong?
How about the unwanted attentions of her geeky neighbour, Jack? Oh, and the arrival of a large white rabbit wearing a bowler hat? Welcome to Wonderland, where life is one long tea-break and everyone is in danger of losing their heads.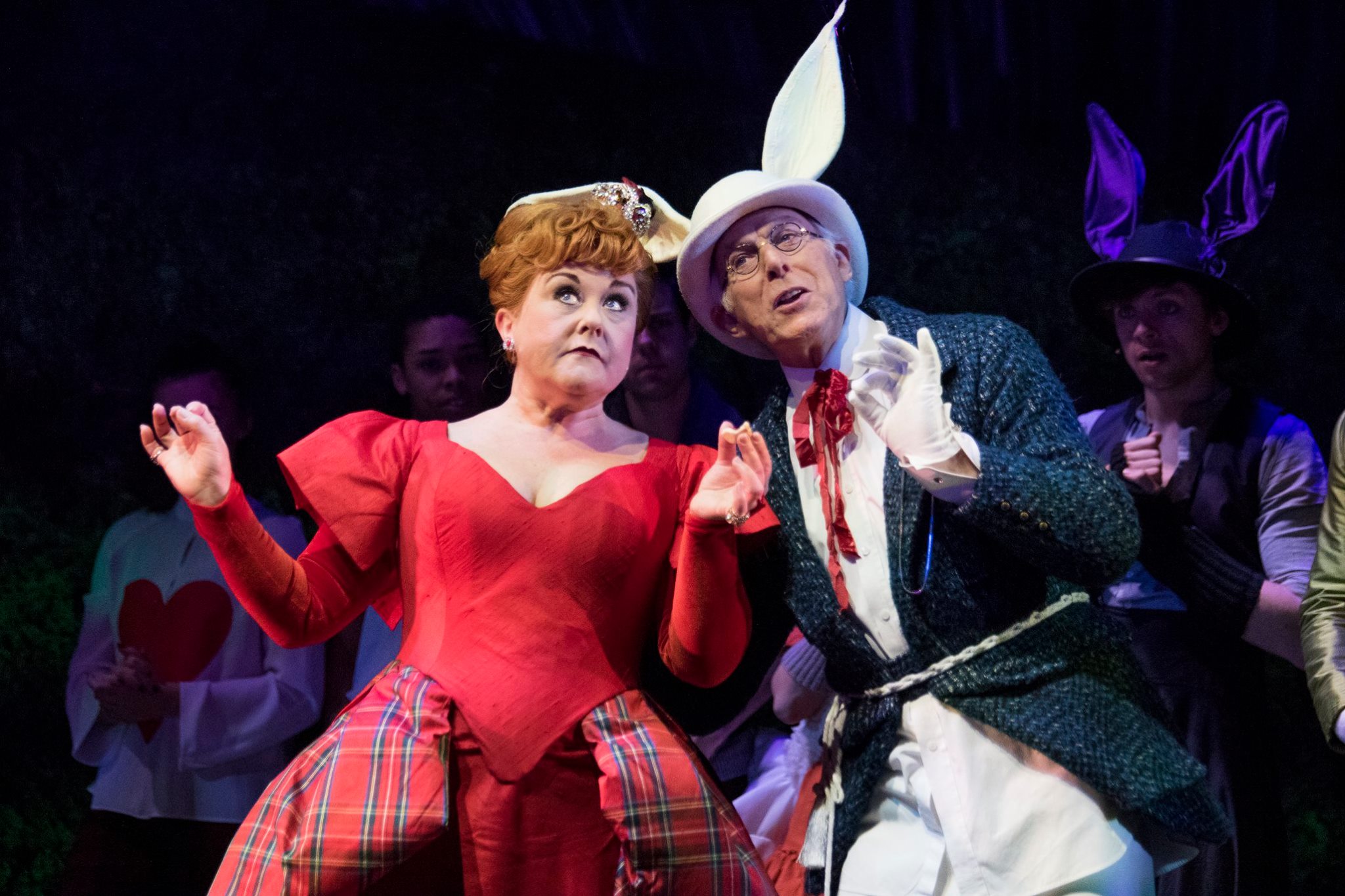 Not so the audience, who were more in danger of losing their hearing after a couple of hours –the curse of the Opera House first night strikes again! There are many catchy tunes in the score of this show and the lyrics that I could grasp were witty, but far too many were lost to bad diction, overloud accompaniment and volume levels that left the ears ringing. I found Rachel Wooding's Alice particularly hard to understand, which was a pity.
Wonderland the Musical was conceived in the USA – and it shows! There's more than a touch of Disney is the themes of family, being yourself, and love conquering all. The original story is buried in there somewhere but gets overwhelmed by a steady stream of would-be show-stopping numbers.
Some of the songs are well worth a second listen – This is Who I Am, a duet between Alice and the Mad Hatter and One Knight, done boy band style by the excellent Stephen Webb (Jack) and his backing Knights were high points, with Wendi Peters in evilly fine form as the Queen of Hearts – pity we didn't see more of her – but my goosebumps moment came with the youthful Naomi Morris (Ellie) and her poignantly beautiful rendition of Home. Dave Willets, as the White Rabbit, also demonstrates why he has been such a West End regular over the years.
The set is cleverly designed and reminiscent of the aforementioned illuminations, and a perfect foil for choreography that is imaginative and energetic. The ensemble worked their socks off, but the manic pace, particularly in the first half, left my head reeling and did little to engage the audience. Thankfully, the foot came off the gas a little after the interval and at last we were given a little breathing space to appreciate the performances in what I can only describe as a show of highs and lows. It's at the Blackpool Opera House until Saturday, April 15th and then continues to tour nationally. http://www.wonderlandthemusical.com/
Reviewer: Sandra Mangan
Reviewed: 10th April 2017
North West End Rating: ★★★
Picture: John Roberts