It's the day after Alexandra Burke was announced as a contestant in the upcoming series of Strictly Come Dancing and she's performing in a theatre that's a mere paso doble away from the Tower Ballroom, in a musical directed by Craig Revel Horwood, no less. Do we need a crystal ball to see a glitter ball in her future?
There are two disco balls above the stage for this show, and they're put to good use, adding dazzle to some pretty sparkling performances. These Blackpool dates are the last ones on British soil for the Sister Act tour, and they're Alexandra Burke's swansong as she'll not be performing in the final week, in Dublin.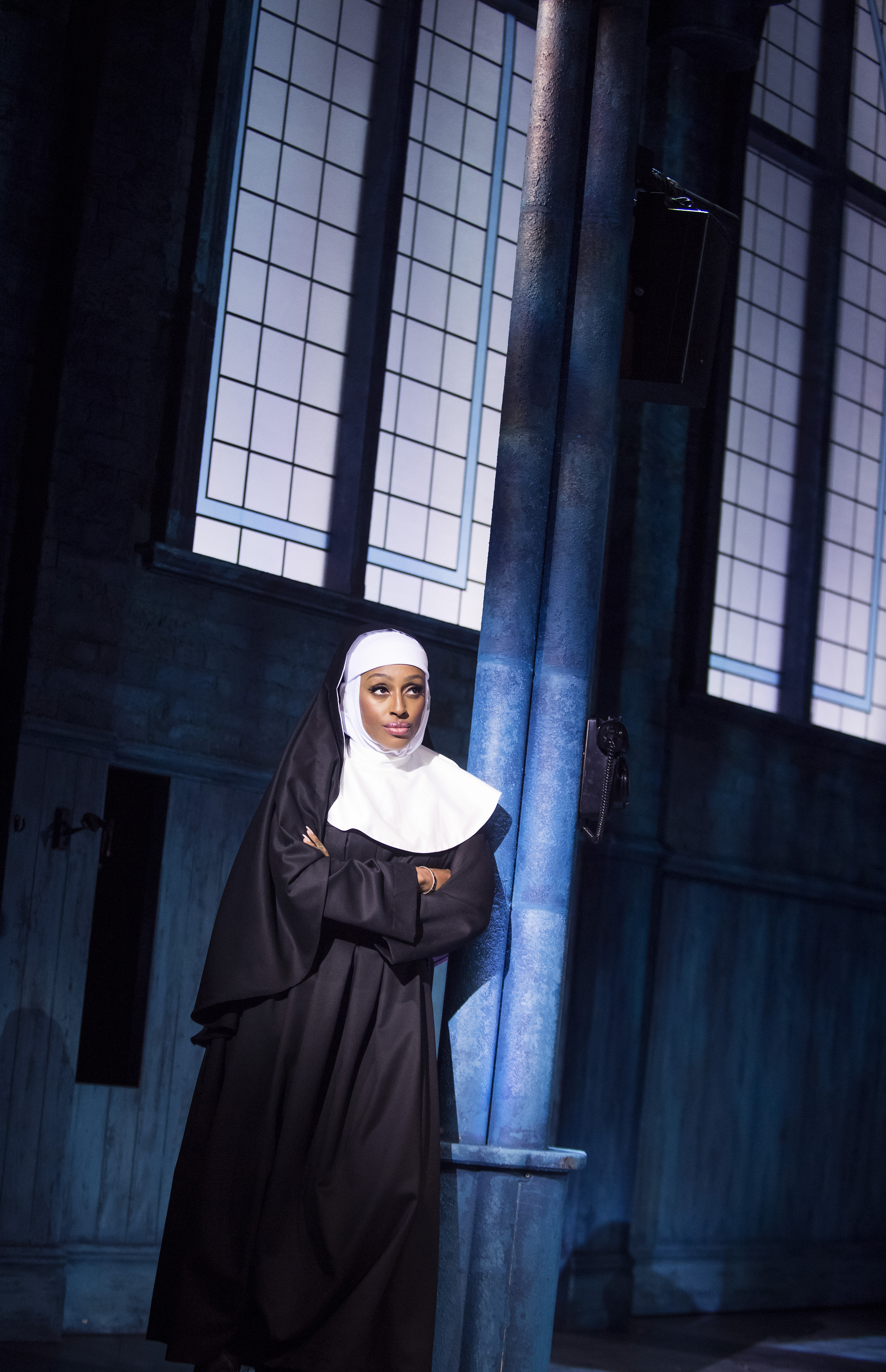 It's clear from the get-go that she's determined to go out with a bang, throwing everything into a portrayal of bad girl turned good Delores Van Cartier that's sharp, sassy, sexy and packed with attitude. That X-Factor winning voice is given full soul diva rein in a score that includes some great songs, including Fabulous Baby and the brilliantly executed Sister Act.
But it isn't only Burke who gets to show off her vocal chops. Hats off to Karen Mann as the beleaguered Mother superior, who shone in Here Within These Walls and I Haven't Got a Prayer, while Joe Veitch's Sweaty Eddie won over the packed auditorium with the heartfelt I Could Be That Guy and you could have heard a pin drop during The Life I Never Led (Sarah Goggin as Sister Mary Robert).
It's the ensemble pieces that set this production apart. I loved Lady in the Long Black Dress by Joey, Pablo & TJ (Samuel Morgan Grahame, Ricky Rojas and Sandy Grigelis respectively) and the place really came alive when the nuns got together and S A N G. What a tremendous sound, full of joy, verve and sheer excitement – I defy anyone to keep their feet still when those ladies let it rip! To top it all off, 14 members of the company play instruments live on stage as well as sing, act and dance. Together with a four-piece band under the direction of Greg Arrowsmith they created a wondrous sound.
The phrase 'feel good factor' was surely coined with this show in mind and the sight of a theatre filled with people on their feet and clapping rapturously is proof of that statement. Tickets are selling fast for these Blackpool dates, but if you happen to be lucky enough to grab one you're in for a treat!
Sister Act is at the Opera House, Blackpool until Sunday, August 27. For tickets and more information visit www.wintergardensblackpool.co.uk/events/sister-act
Reviewer: Sandra Mangan
Reviewed: 22nd August 2017
North West End Rating: ★★★★★