{jcomments off}
Of all the weird and bizarre shows I've seen in my life, nothing truly has been as surreal to what I just saw at Blackpool Winter Gardens; Spamalot really takes the crown for that.
What happens when you take a film such as Monty Python's Holy Grail and turn it into a musical; ludicrous mayhem ensues.
This is the first venue in a new nationwide tour but they have kept the show very much the same as when it first launched over 10 years ago, there are some new jokes and the script has been tweaked for a 2017 audience but it's still just as silly and just as fun.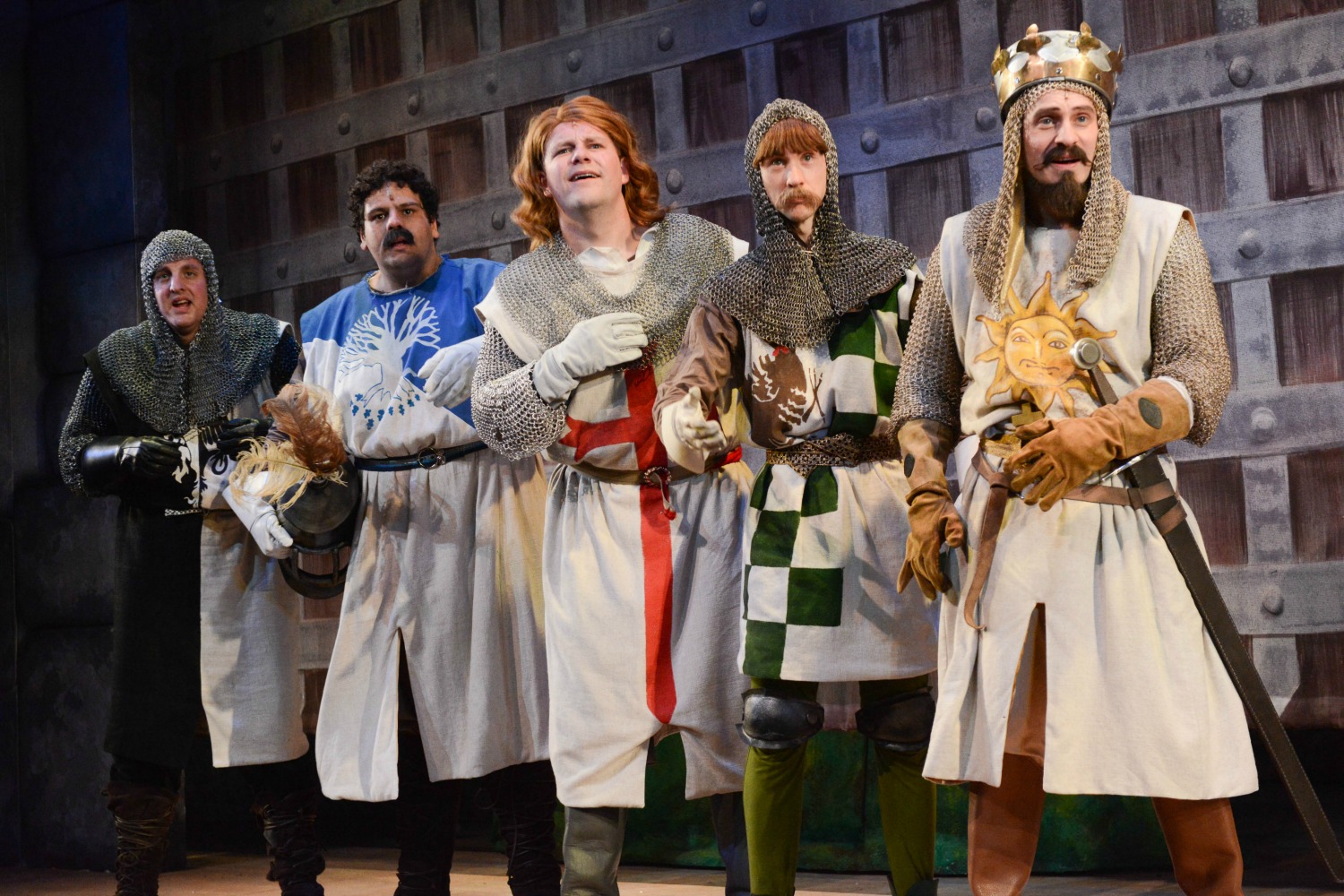 For anyone that doesn't know of the musical Spamalot, it's a stage adaptation of the very successful Monty Python film and in my opinion is just as funny if not funnier. Written by the extremely talented Eric Idle, Spamalot tells the tale of King Arthur and his knights of the round table as they go in search for the Holy Grail, along their travels; you find killer rabbits and dancing nuns on the stage. At this point you've just got to go with it, this isn't going to be an evening of high brow theatre. What it is though, is a cracking good laugh with some very talented people taking to the boards, the cast are brilliant in this production, with Bob Harms playing the role of King Arthur superbly, Sarah Harrington living up to the role of Lady of the Lake effortlessly and with style and Rhys Owen as Patsy particularly standing out for me with brilliant comic timing.
I'm tempted to compare Spamalot to a panto, it's got all the silly cheeky jokes, the audience participation, and some humorous dance routines to go with it, but what sets it apart, is it's delivery and even with a show that projects chaos and silliness, it's structured and doesn't miss a beat.
This new tour has more Glitz, more Talent, and more Laughs than any previous production shying away from the more stripped down show we are used to seeing on the West End and the basis for the many Amateur productions that go on around the country. This new tour injects new life into this Tony award-winning show by not even changing that much. There was a moment when the show first started that I must be honest, I thought what have I let myself in for here, but you've got to sit back, go with it and laugh with them all the way because what Spamalot delivers is a feel good entertaining musical which isn't just for the die hard Monty Python Fans, this is something that everyone can enjoy.
My favourite moment has to be the rendition of 'Always Look On The Bright Side of Life' it's such a fabulous comedic song and it must be said that John DuPrez and Idle have written a marvellous score for the entire show, which leaves a smirk on your face most of the time and even the occasional belly laugh or two.
Reviewer: Max Eden
Reviewed: 12th September 2017
North West End Rating: ★★★★