The Play That Goes Wrong is the ultimate laugh out loud comedy to grace the theatre scene in the recent years. The show came from a group of friends who worked together to devise it before performing it in the upstairs of a pub. From its very humble beginnings it has now won an Olivier Award for best new comedy and is embarking on another UK tour. The show is utterly fantastic and I would challenge anyone to argue differently.
The madness and chaos of the show begins before the curtain even comes up. As the audience are filing into the auditorium they witness a half built set and techies desperately searching for a missing dog. It is therefore advised if you are wishing to watch the show to get into your seat as early as possible to not miss out of this pre-show hilarity. This initial audience interaction and the several ridiculous occurrences really set the tone for the rest of the performance.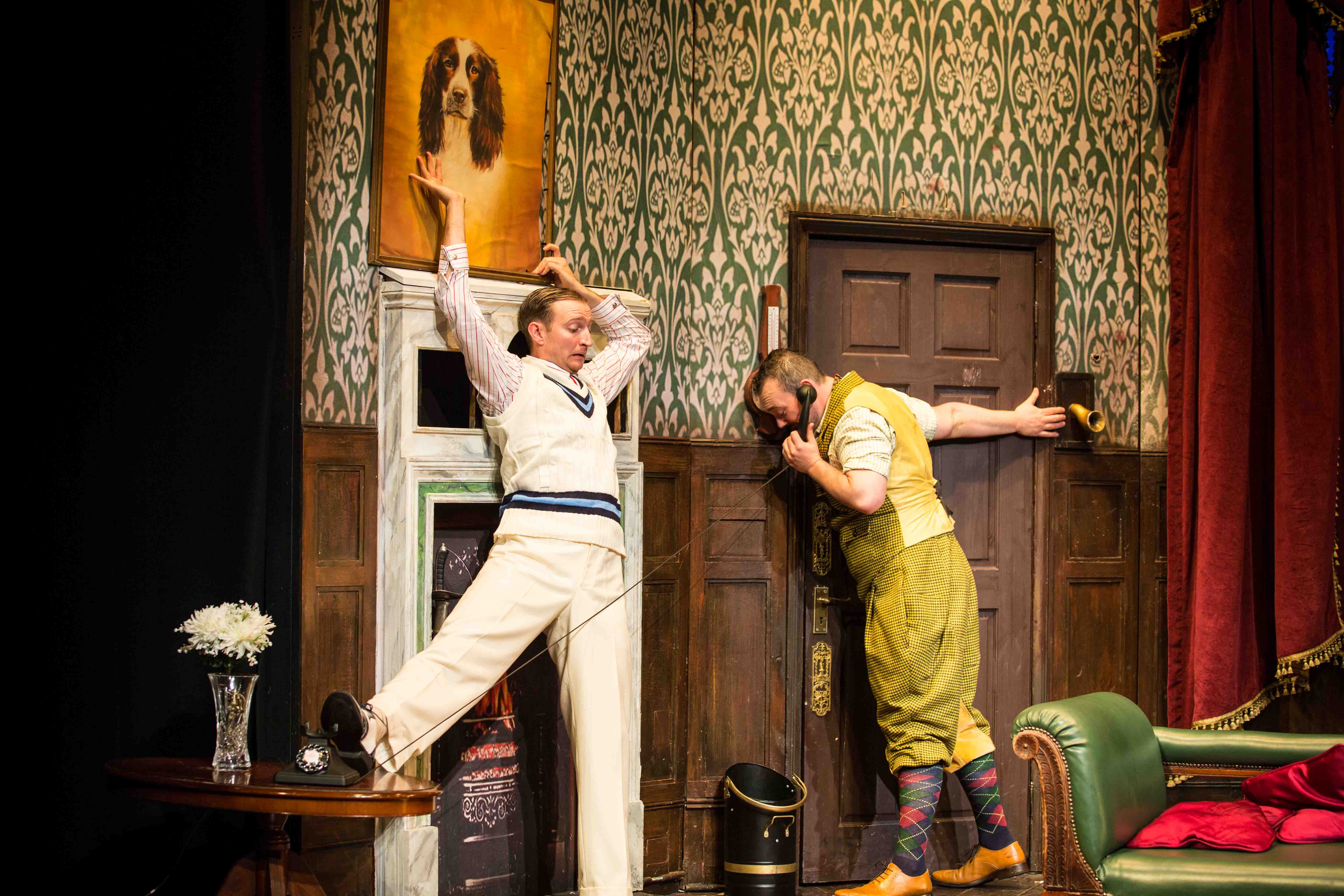 The Play That Goes Wrong is actually The Murder at Haversham Manor and is being performed by the Cornley Polytechnic Drama Society. As expected is truly is a disaster from start to finish. Anything and everything that could go wrong live on stage does. There are even many occurrences that the audience could not imagine in their wildest dreams. If you think this is simply a farce with sets falling apart and bad acting then think again! The sheer amount of gags is unbelievable and is brought to life with such energy and life like enthusiasm.
The set, costumes and technical aspects of the production are all perfect - or as perfect as they can be for a show that's going wrong. All of the actors are incredibly talented and performed with such passion throughout. It is a gruelling show and requires constant energy, pace and contraction to be able to pull off. The whole ensemble worked perfectly together and their comic timing was absolutely perfect.
This show is definitely one that cannot be appreciated unless it is seen. I would even argue it needs to be seen twice - as on many occasions you'll be too busy laughing at one gag you'll miss the next! The entire audience were in stitches of laughter and gasping for breath at many points. The awards and reviews speak for themselves and I urge everyone to watch this show whilst you can.
Reviewer: Ellie Close
Reviewed: 7th August 2018
North West End Rating: ★★★★★