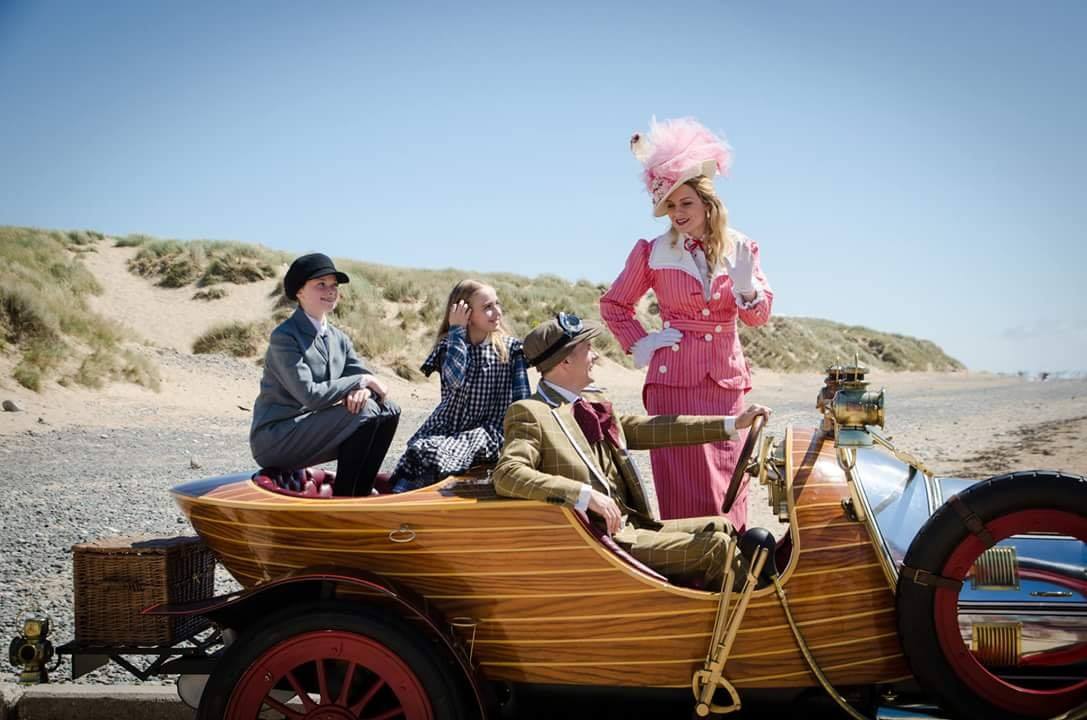 Having performed in 'Chitty' myself back in May, I jumped at the chance to come over to review tonight's show and the hardworking large cast didn't disappoint. The saying goes in theatre 'never work with children and animals...' Well, Blackpool & Fylde Light Opera Company did this and so much more with their latest production 'Chitty Chitty Bang Bang.'
'Chitty Chitty Bang Bang' is a stage musical based on the 1968 film, which has in previous years had successful runs in London and on Broadway, as well as numerous tours. Chitty still holds the record for having the most expensive stage prop ever – you guessed it – Chitty herself! More about her later!
Andrew Tuton as Caractacus Potts was excellent throughout and his vocal ability impressed most during 'Hushabye Mountain'. You can certainly see why Andrew boasts such an impressive theatrical CV which includes the likes of Dr Jekyll & Mr Hyde in Jekyll and Hyde the Musical, Mr Rochester in Jane Eyre the Musical as well as roles in Spamalot, Sunset Boulevard and so much more. His on stage partner Amy Atkinson as Truly Scrumptious, was (to pardon the pun) Truly and visually stunning in the role. Fresh of the back of playing Doralee Rhodes in 9-5 – The Musical, Amy would not have looked out of place in the professional version of this production and her performance of 'Doll on a Music Box' was sublime.
Ian Fox and Lynne Nolan as Baron and Baroness Bomburst were a match made in heaven and their comic timing and visual on stage chemistry meant that their love/hate relationship was made all the more believable. 'Chu Chi face' and 'Bombie Samba' had the audience in stitches. There were also strong performances from Rowan Keane and Louise Moore who played Boris and Goran – the Spies! I had a blast playing Boris in May and it was great to see another interpretation of the role. These parts are written into the musical brilliantly but you also need to have great comic timing and both Rowan and Louise had it in abundance, their performance of 'Act English' was one of the night's highlights. Mark Chapman as Coggins/Toymaker and Jack Evans as The Child Catcher also gave strong performances along with Mike Donnellon as Grandpa Pots.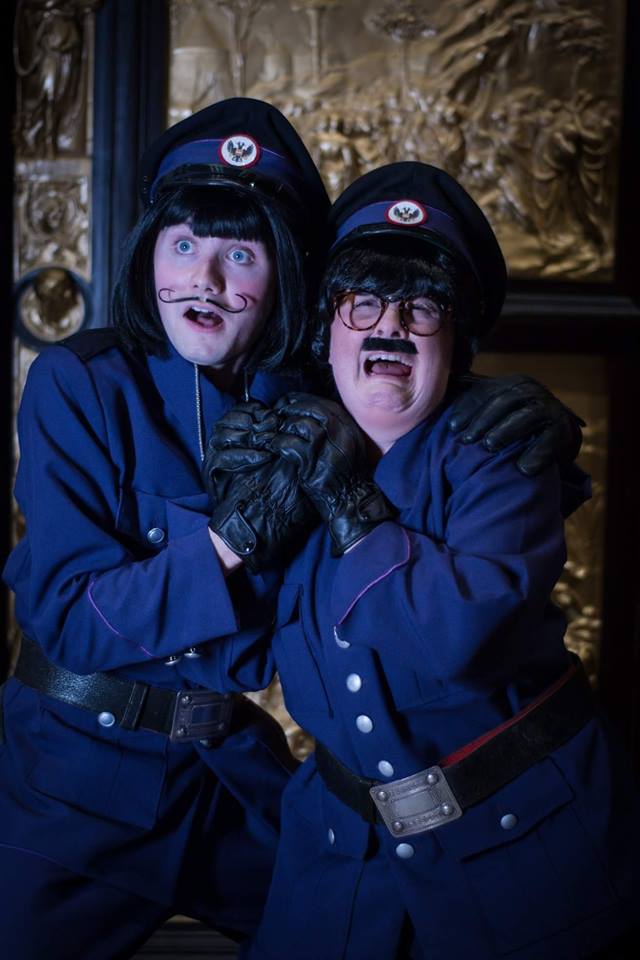 The stars of the evening were of course Jeremy (Millie Lyon) and Jemima (Erin Greaves) – both oozed confidence whilst still having the sweetness and vulnerability – giving excellent all-round performances. And then there was the old girl herself – Chitty – Did she fly? Of course she did! The audience waited for the moment to arrive with baited breath and gosh did she impress!! She was Fantasmagorical! Designed to perfection by 'Chitty Hire' the car was simply excellent!
Unfortunately, the opening night didn't go without a few teething problems along the way. The scene changes needed tightening up as there were moments that really brought the production down a level or two and the hard working cast deserved more. These days, scene changes need to form part of the action, not distract from the action. The house interior set – which was huge appeared late in its first entrance, so the scene had already started before it was wheeled into position. There was also one particular moment - there was a crew member laid down behind the car and Truly had to dance around him and step over him to get in the car!! The crew member then got up and ran off in full light as dancers tried to dance around him. Its moments like these that should be looked at to ensure that the fluidity of the show remains in-tact. There was also a fair bit of noise coming from backstage and some choice language, which was met with some groans of disbelief from those sat around me. I hate to write negatively but if these moments are worked on then this production of 'Chitty Chitty Bang Bang' could be as strong as the professional production. I almost wish I could make it back at the end of the run as I know that this production will be much stronger once those opening night jitters have well and truly flown away.
The choreography at times was sublime and Danielle Woodhouse had the large ensemble working hard, with 'Ol' Bamboo', 'Toot Sweets' and 'Bombie Samba' showcasing the ensemble's abilities. There are some spine-tingling orchestrations in 'Chitty Chitty Bang Bang' and under Dave Thompson's Musical Direction the score was lapped up by Orchestra and cast alike! Howard Raw as Director managed to develop some real magic from the cast at times.
In truth, this good production has all the tools to be an excellent one and the cast deserve full houses! There is limited availability so snap up the seats while you can. 'Chitty Chitty Bang Bang' runs until Saturday 29th September. Tickets are available from www.blackpoolgrand.co.uk or by calling 01253 290190.
Reviewer: Chris Hanlon
Reviewed: 25th September 2018
North West End Rating: ★★★