I vaguely remembered an old rhyme which includes the title of this play – and was rewarded at the start of the production by four young girls reciting it in its entirety. It was the first of several childhood memories evoked by the mischievous quartet as the action returned again and again to the waste ground where they played.
But My Mother Said… is both a confused and confusing experience for the playgoer, leapfrogging decades and jumping back and forth through timelines with no rhyme or reason. By the interval I was shaking my head in despair and chatting to others nearby, it seemed I wasn't alone.
This piece premiered in Manchester in 1987 and it hasn't aged well. The characters are generally clichéd and dated and the kaleidoscopic nature of the narrative lost me. There were no clear signposts to depict the passage of time – as one fellow theatregoer remarked to me, perhaps a video collage backdrop might have helped the audience to keep up, particularly in the first half of this complex piece of work, where we jumped from 1941, to 1961, forward to 1969, back to 1961, then 1971, 1951, 1971 again and onto 1979. Time travel worthy of Northern Rail, methinks!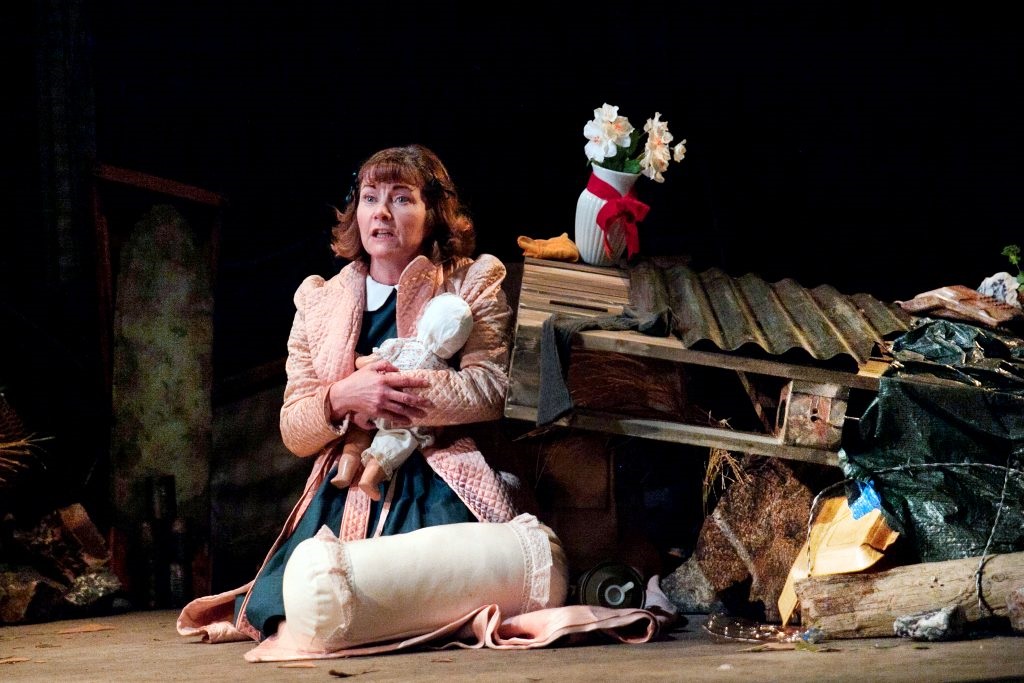 The hardworking cast of four did their best, with Carole Dance the stand out as Doris Partington, ably supported by Connie Walker as Margaret Bradley, Kathryn Ritchie as Jackie Metcalfe and Felicity Houlbrooke as Rosie Metcalfe – although for four generations of the same family, they did have a strange hotchpotch of accents! The set was sparse and somewhat soulless but at least it added nothing to the confusion.
Things did liven up a little in the second half, helped by the fact that the timeline settled down a little, but overall I felt little sympathy for, or affinity with, the characters depicted on stage.
This award-winning play is the most commonly performed work by a female playwright worldwide. On the 100th anniversary of women's suffrage, it should still have a valid story to yell. I'm at a loss as to why, but sadly it didn't work here.
My Mother Said I Never Should is at the Grand Theatre, Blackpool, until Saturday, 13th October. For tickets and more information visit https://www.blackpoolgrand.co.uk/event/my-mother-said/
Reviewer: Sandra Mangan
Reviewed: 9th October 2018
North West End Rating: ★★★