Discounting a trip to the panto, can you remember your first visit to the theatre? Mine was to see Peter Pan in Liverpool when I was about 11. For a new generation of Blackpool theatregoers, the answer to that question is Romeo and Juliet at the Grand – and performed by the RSC, no less. What a great way for the Grand to celebrate its 125th birthday!
There was a healthy percentage of youngsters in the audience on the first night of this run – but honestly, you could have heard a pin drop as the tale of the star-crossed lovers unfolded. This production caught the children's imagination and held it – and that's something to be loudly applauded.
But don't be fooled into thinking this was a dumbed down version of Shakespeare's romantic tragedy – it was anything but. The Bard's lyrical language was untouched, although some of the performers here gave it a fresh and modern twist, with Bally Gill as Romeo and Ishia Bennison's Nurse as the stand-outs.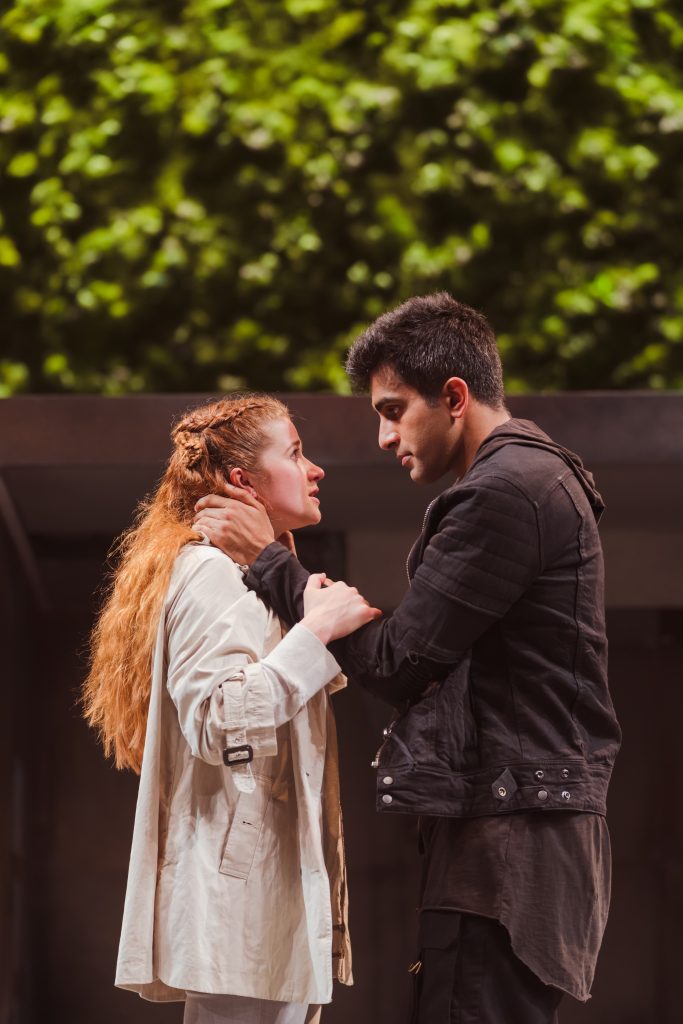 The modern costumes gave an edgy feel to the battle between the Montagues and Capulets, the whiff of 21st century knife crime and gang warfare adding to the sense of things happening in the here and now. A pared back set also gave an urban vibe – no balcony scene here, Juliet was standing on top of a bare cube structure as she gave her 'Romeo, Romeo, wherefore art thou Romeo' speech, and that gritty realism continued with the accompanying music (though I loved the teensy weensy heavy metal moment at the Capulet's party!). It was also great to see some local school pupils up there on stage too, obviously having the time of their lives and acting their hearts out.
I'm no Shakespeare purist, but I'd have to question why some of the male roles became female here. For example, although she certainly exuded an air of authority, I'm unsure why Beth Cordingley took on Escalus, Prince of Verona. Among other examples of gender bending, Gregory was played by Donna Banya and Brother John became Sister John – and I don't think turning Mercutio into a crop haired female added anything to the storyline. Oh, and while I'm on the subject of Mercutio, Charlotte Josephine's accent, reminiscent of Stacey Dooley, was grating and at times difficult to understand. In a production which boasted a whole range of regional accents, she wasn't the only offender though – sadly, Karen Fishwick as Juliet had a Scottish burr which also had me straining to comprehend at times.
There's a great deal to admire about this take on Romeo and Juliet but I was left struggling with some aspects of the production. No matter though, because but really the play wasn't aimed at me. Instead, I left the theatre mightily heartened by the thought of a fresh young audience discovering a fledgling love of the stage – and isn't that a wonderful prospect?
Romeo and Juliet is at the Grand Theatre, Blackpool until Saturday, 2nd March. For tickets and more information visit https://www.blackpoolgrand.co.uk/event/rsc-romeo-and-juliet/
Reviewer: Sandra Mangan
Reviewed: 26th February 2019
North West End Rating: ★★★★