Turn on the news these days and you'll likely come away depressed and despondent. What's a girl gotta do to raise a smile around here? Answer: Buy a ticket for Priscilla Queen of the Desert. It's fun, feel-good, and guaranteed to banish bad moods for ever.
The story of two drag queens and a transgender woman crossing Australia in a rickety old bus called Priscilla appeared first in the mid-1990s, as a movie starring Terence Stamp and Guy Pearce. It became a musical in 2006 and has been wowing audiences ever since. This latest tour began in September and will finish in May next year, so everything's still pretty fresh and the energy and enthusiasm of the cast rolled off the stage in waves.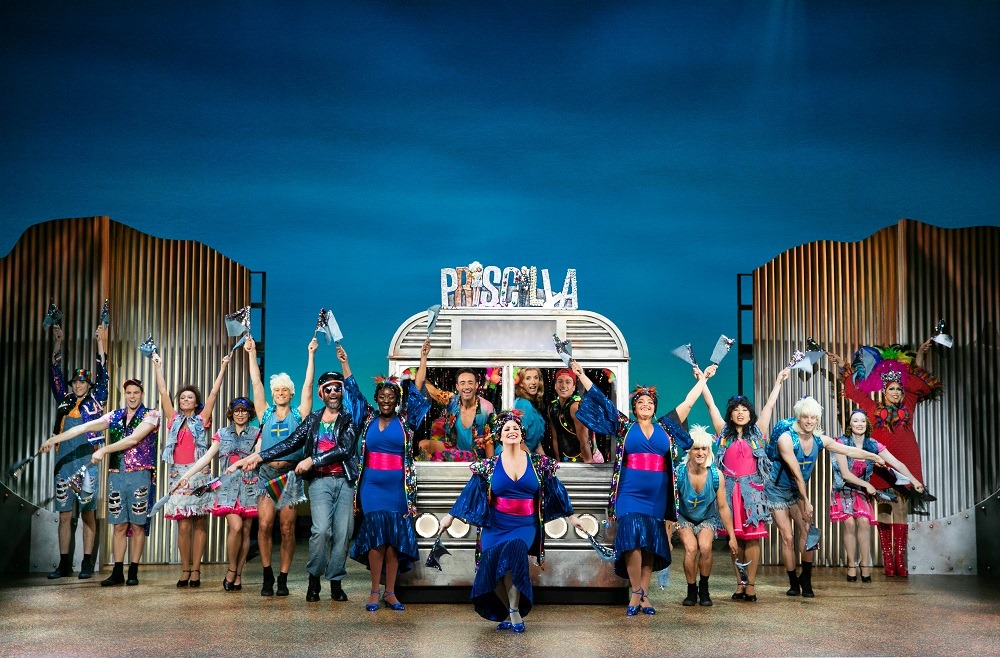 Headliner is former Strictly winner Joe McFadden as Tick/Mitzi, who suggests the cross-Oz trip to his friends. He promises them a big gig at Alice Springs Casino but he has an ulterior motive, because several years ago he married a woman and had a son, and he's desperate to see the child he has kept secret for so long. Joe had some sharp moves, an eye-catching physique and a surprisingly good singing voice, but for me he didn't quite pull off the gay vibe and I kept expecting him to decide to go back to the woman he married.
The same couldn't be said for Nick Haye, who was totally convincing as Adam/Felicia, and brought sass, pzazz and pathos to his role as a drag queen looking for love. Hayes was fantastic – with a strong singing voice and real stage presence. Jak Allen-Anderson stepped into the platform shoes of Bernadette for the opening night of the Blackpool leg of the tour, but you'd never have guessed he wasn't first choice for the role. He owned the part of the transgender woman whose glory days are over and the spats between Bernadette and Felicia were among the highlights of an evening that was packed with them.
The set was cleverly conceived, with Priscilla the bus providing some great comedic moments, and the live orchestra played its part with panache – as did the hardworking ensemble, whose group dances were a joy to behold.
Best of all though, was the music – a dazzling array of disco classics, from It's Raining Men and Go West to Boogie Wonderland and Hot Stuff, they were infectious and top tapping and brought the audience to its feet. Many of the biggest songs were left in the more than capable hands of the sublime Divas, Claudia Kariuki, Rosie Glossop and Aiesha Pease, who turned in some stunning performances and deserve and extra round of applause.
It was great to see so many people smiling as they left the Opera House, their spirits buoyed by a cracking night at the theatre. Pure escapism – and these days, isn't that just what we need?
Priscilla Queen of the Desert is at the Opera House, Blackpool until Saturday, 26th October. For tickets and more information visit https://www.wintergardensblackpool.co.uk/whats-on/priscilla-queen-of-the-desert
Reviewer: Sandra Mangan
Reviewed: 21st October 2019
North West End UK Rating: ★★★★★