Michael Flatley's name is synonymous with dance and for over 20 years, he has travelled the world selling out huge venues with his Irish dance show; Lord of the Dance.
From the shows humble beginnings opening at the Point Theatre in Dublin this show has travelled to every corner of the earth and has broken numerous records and won a wealth of awards and accolades. Now after 20 years of success, the show has been updated and reinvented in its current guise as Lord of the Dance - Dangerous Games.
This new show has all the charm and talent of the original but has evolved for a new era with fantastic staging, pyro and brought forward to become a ground-breaking piece of art once again.
With the show opening in the West End to rave reviews; it has since moved on to tours of America, South Africa and Europe and I got the pleasure of taking it in at the magnificent Empire Theatre in Liverpool.
From the very start with Michael Flatley and his son; Michael St James Flatley appearing on the large video backdrop to start the show with a giant clock to the pyro-filled finale; this is one fantastic piece of entertainment.
I had the pleasure of watching Michael Flatley at Manchester Arena a few years ago, and can say that this show has come back and topped the last, the production values are fantastic and this show is worthy on the west end and is most definitely one of the best if not 'the' best Flatley has ever produced.
Everything has got bigger and better, the stage feature large high definition video backdrops, awe aspiring pyrotechnics and a vast array of lights and smoke, the costumes have become more lavish, more detailed and the story has become more exciting and even more fun!
The talented cast are what really make this show something extra special, leading the fantastic troupe was James Keegan who played the Lord of the Dance alongside the Dark Lord played by Zoltan Papp, who were both fantastic rivals and both performed fantastic numbers, alongside Erin Kate Mcilravey and Andrea Kren as Saoirse and Morrighan.
The scale of this cast's skill shows no bounds and I had goosebumps throughout most of the show as I watched on in pure awe and amazement. It's not just a dance show, this caters on every level with fantastic vocalist; Sophie Evans and on Fiddles; Nicole Lonergan and Giada Costenaro Cunningham made sure the whole audience was clapping along and loving every moment.
This is a fantastic feel good show for all ages, it made me want to go back and watch it again tomorrow!
This is a real treat, catch it while you can at Liverpool Empire Theatre until 14th January with dates all around the UK after that.
Verdict: Buy a Ticket and have one of the best nights of your Life!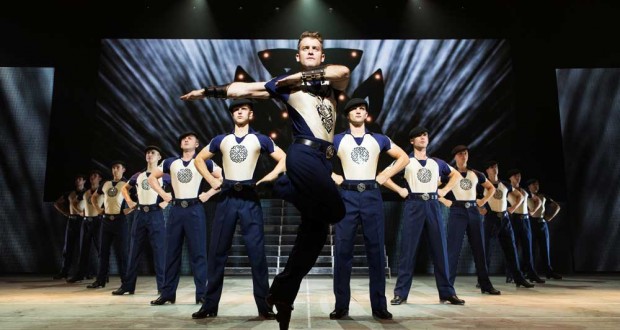 Reviewer: Max Eden
Reviewed: 9th January 2017
North West End Rating: ★★★★★