It's a good time to be Joanne Clifton. After successfully sashaying her way to the Strictly Come Dancing final with Ore Oduba where they both managed to score the prestigious glitter ball, she now stars in Broadway's award-winning musical comedy, Thoroughly Modern Millie. Her dance and choreography skills which audiences have witnessed on the BBC show are unquestionable; however, she surprises audiences by equally shining vocally as well with admirable effort and ease. Starring alongside well known soap star actress Michelle Collins, Clifton brings charm and hopeless innocence to the character of Millie Dilmount; a small-town Kansas girl with big dreams of moving to New York, marrying a rich man and like any fairy tale, live happily ever after.


Millie's innocence is only highlighted by the period the musical is set in, The Roaring 20s, infamous for prohibition, flappers and the so-called 'modern girl'. The elaborate tap dancing routines, mixed in with some Argentine tango and a cheeky bit of Charleston truly encompasses the energy and excitement of the Jazz Age, and is even more impressive due to the calibre of the cast. Clifton's talents are crystal clear from start to finish, but luckily her co-stars join meet her at her level with impressive performances particularly from Katherine Glover, who played Miss Dorothy Brown and an irresistibly funny Graham MacDuff who played the part of Mr Trever Graydon.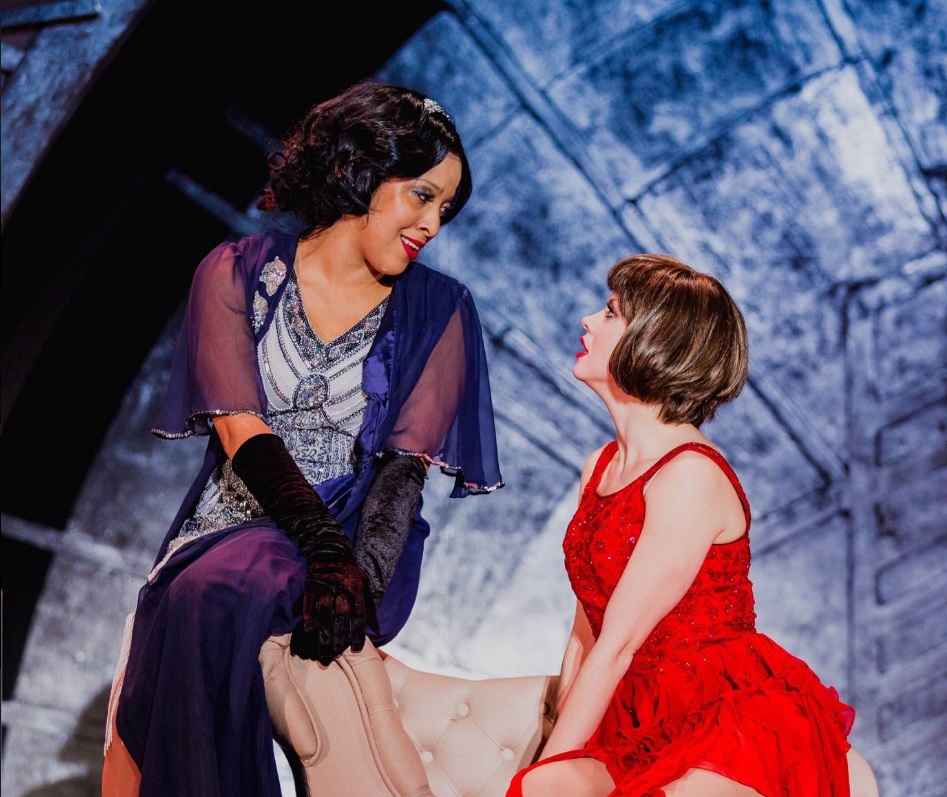 I can honestly say I've never laughed so much at the theatre before, nor have I witnessed an actor play a drunk role with such believability and impeccable comedic timing. Special mention must be given to the sassy Mussy Van Hossmere, played by Jenny Fitzpatrick who shone in her performance of 'Only in New York' where her mesmerising vocals captivated the Liverpool Empire audience.
Michelle Collins characterisation of Mrs Meers tended to be more funny than sinister which is somewhat worrying due to her connection with white slavery. The subtitles in use when both Ching Ho and Bun Foo are conversing on stage took me a while to spot and I imagine are quite hard to follow for those who suffer with poor eye sight and could be rectified by being displayed a bit bigger in future productions. Nevertheless, these small technicalities in no way detract from the quality of the production.
Clifton proves she is more than just a dancer in this musical. Her star quality cannot be denied and I hope to see her in plenty more productions in the future. The production brings bags of fun, exciting dance routines and dazzling costumes and should be seen by any fans of the Jazz Age. Julie Andrews brought the role to fame and, although Clifton had big boots to fill, she in no way did the part injustice. Instead, she made it her own.

Reviewer: Sarah Goldsmith
Reviewed: 21st February 2017
North West End Rating: ★★★★