Alice in Wonderland is a story which most people know, with different theatre groups around the country putting on their own production throughout the years but now there's a new Wonderland show so the question is; why is there so much buzz about this one.
Well its different to the rest, this one takes the original story and reworks it for a modern day audience, Lewis Carroll purists may want to turn the other way for this one as it changes the dynamic of the story somewhat but nevertheless; it does breathe new energy into the 152 year old story and I feel gives it a boost if anything.
The updated story follows 40 year old single mum; Alice on her birthday receiving news that her ex-husband is to remarry, her car getting stolen and her losing her job, I know what you are thinking, doesn't sound very uplifting, but hang in there, it gets better. The events at the start of the show leave her down and lost leading her to go on a journey to find herself. Enter Wonderland, down a lift shaft with a white rabbit played by the charming Dave Willets.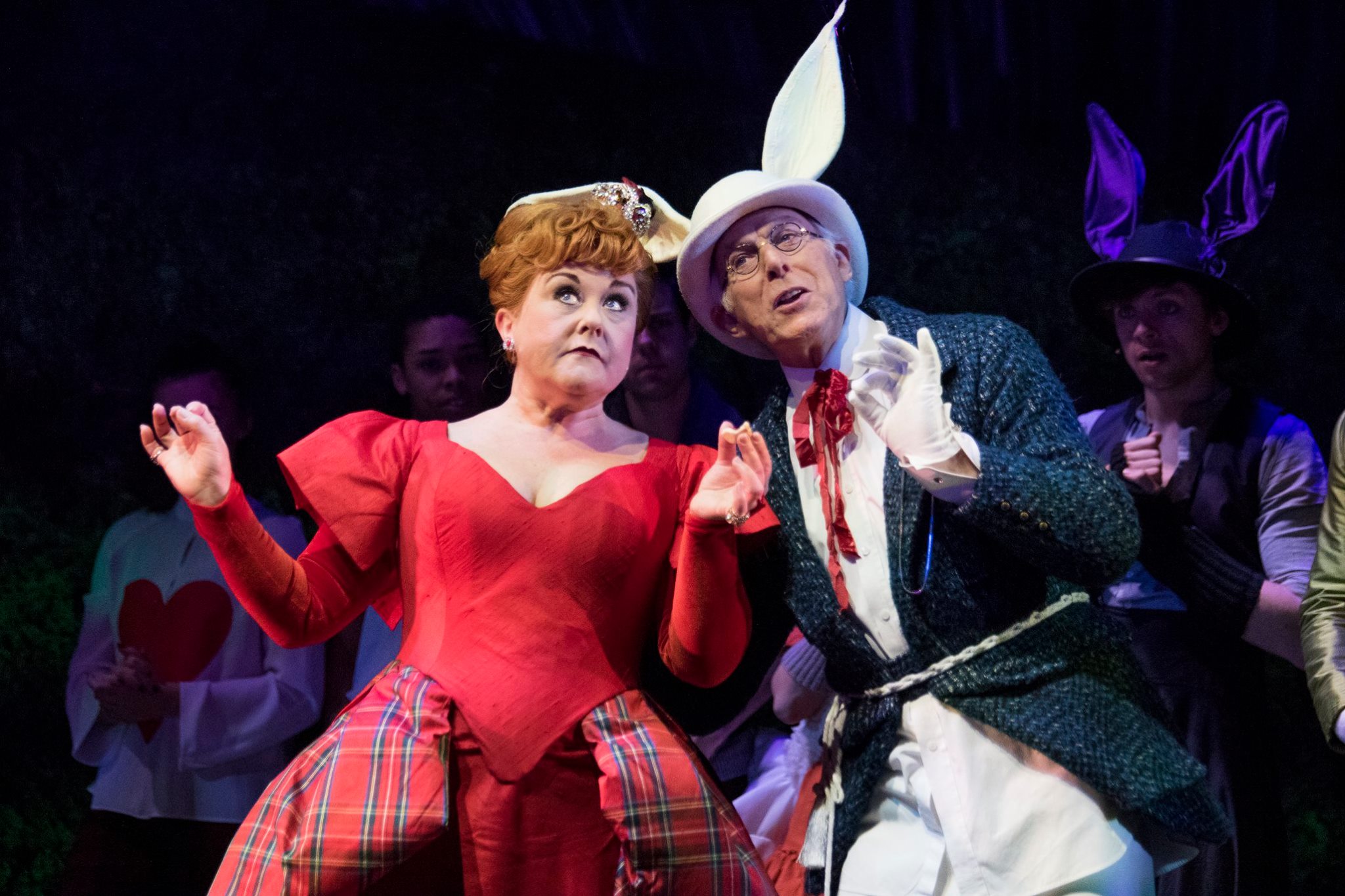 The cast are the type of cast you'd pick for your own fantasy musical, Kerry Ellis takes the lead as a grown up Alice and delivers a faultless performance throughout along with her personas 12 year old daughter; Ellie played by Naomi Morris who brought humour and light relief to this production as the Stroppy Teenager.
The gem of this production for me would have to be the fabulous Wendi Peters as Queen of Hearts, delivering a spell binding, rib tickling performance...shame it was only a short one.
And that's the thing with this production, it becomes a sort of talent show type musical where the character comes out, does a number and then scuttles off not to be seen properly again, with such amazing talent on show, it would have been nice to see more of it on stage.
The mad hatter played by Michelle Pentecost goes some way to keep the story held together as the plot focus villain and proves real star quality on stage during songs; 'This is Who I Am' & 'Mad Hatter'
The musical score for this production is again not what you'd expect, there is boy band pop songs, rock type numbers and a few big number ballads, making it varied and more exciting to be honest.
And that's one word which certainly describes the staging, it's incredibly versatile and managed to always look different after each number, maybe also thanks to wonderful outfits for both the main cast and ensemble.
This is a production which will divide people, its toured the world with performances in Japan and America so clearly must be doing something right, but for me, feel like they've missed the magic and maybe the mystery of what this story is nevertheless; the cast are incredible and you do have an entertaining evening of theatre, maybe I've just been caught up in all the buzz and was expecting too much.
Verdict: An inspiring musical I wasn't expecting.
Reviewer: Max Eden
Reviewed: 12th June 2017
North West End Rating: ★★★★
Photo: John Roberts