In 2014 multi award-winning writer Jeff Pope treated UK television audiences to a breathtaking biopic of Cilla Black, starring actress Sheridan Smith. The audience reach for the first episode made it ITV's highest rated drama debut of that year and it, of course, went on to be nominated for (and then win) multiple awards.
Fast forward 3 years and Bill Kenwright (Producer/Director) brings 'Cilla - The Musical', an adaptation of the critically acclaimed TV series to Cilla's home town of Liverpool for its first performances before embarking on a lengthy UK and Ireland tour.
Pope's musical, just like the TV show is an entertaining account of the early life of a national treasure. It celebrates the thriving culture of Liverpool in the Sixties when hundreds of artists were playing venues across the City and developing their unique Merseybeat sound. It also celebrates the late Cilla Black who got her big break at the Cavern Club where she worked and where she met The Beatles and their manager Brian Epstein who ultimately launched her iconic career.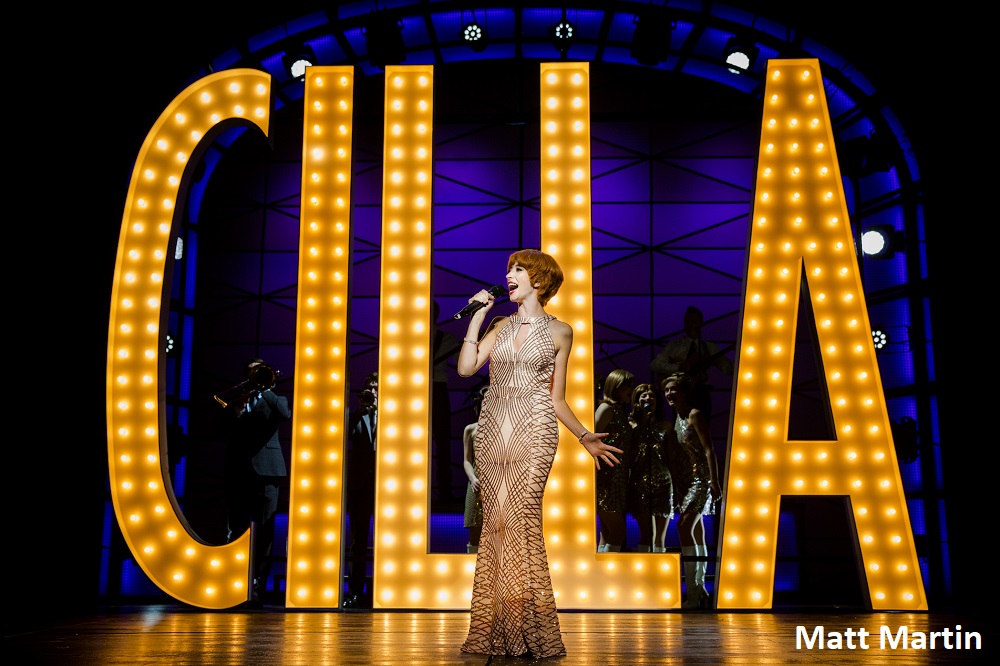 There was certainly a lot of hype about this musical before it opened. Following weeks of highly publicised open auditions at venues up and down the country the producers of 'Cilla - The Musical' announced they had identified their Cilla. Kara Lily Hayworth was named as the actress who was to play the music and TV legend after multiple auditions including a live performance at the Cavern Club.
Executive Producer and Son of Cilla Black, Robert Willis is quoted as saying: "We wanted somebody who wasn't going to impersonate my mum but someone who could capture her spirit… when I saw the response of the audience at the Cavern, I knew she was the one my mum would have wanted!"
Hayworth is undoubtedly a talented performer who is likely to go far in her career. Trained at the Royal Central School of Speech and Drama, she is no stranger to the stage and musical theatre and performed her socks off throughout singing Cilla Black's cherished hits including: 'You're My World', 'Alfie' and 'Something Tells Me'.
In my opinion, the first few numbers performed by Haworth: 'Zip-a-dee Doo Dah' and 'Chime Bells' didn't quite land well and cast some initial doubts on the rest of the production. Set in a busy Cavern Club and supported by on-stage Big Three band, Hayworth seemed to get swallowed up Kenwright's stage direction. It all seemed a little too busy and the ensemble dancing with their backs to the audience distracted from Hayworth's vocals.
However, once the scenes moved out of the club setting and into the studio, Hayworth seemed to relax into her role and the crescendo of the Act One finale 'Anyone Who Had a Heart' was simply breath-taking and a real breakthrough moment for the production bringing the audience to their feet even before the song had finished.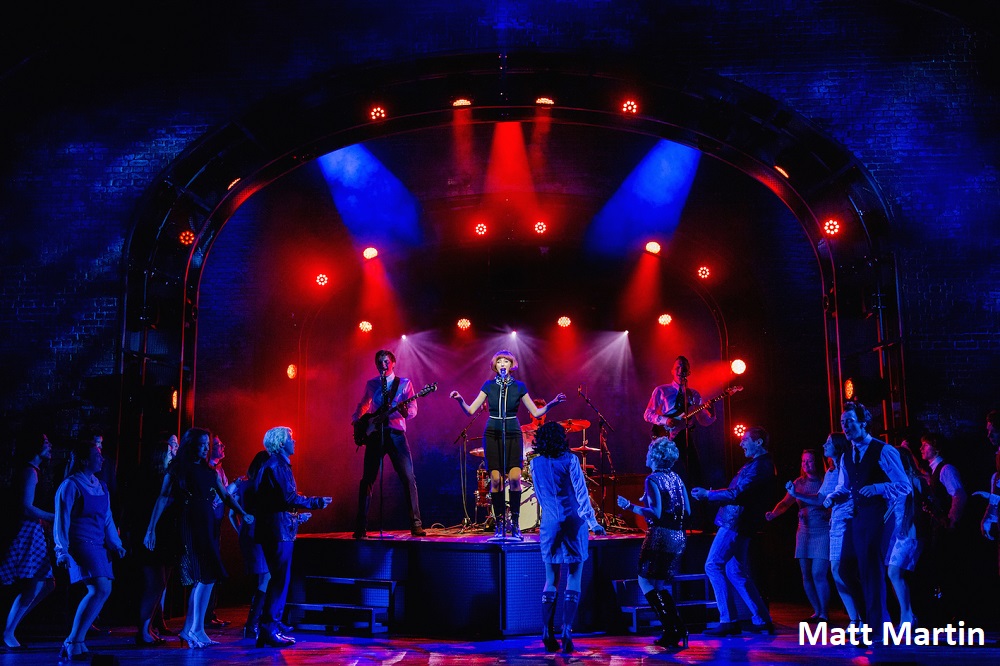 Hayworth is joined on stage by several principal colleagues and a large supporting multi-role ensemble cast that brought to the production enthusiasm and energy and supported the principle cast excellently. Cilla's parents are skilfully brought to life with lots of humour by Pauline Fleming and Paul Broughton, and The Beatles are portrayed well vocally by Bill Caple, Joshua Gannon, Michael Hawkins and Alex Harford.
Carl Au gave a very confident and skilled performance as Bobby Willis, Cilla's boyfriend (and future husband) with a perfect mix of humour; stage presence and vocal talent. His duet with Hayworth 'You've Lost That Loving Feeling' was haunting and his solo, 'A Taste of Honey' was brilliant.
Another highlight performance is credited to the Actor who played The Mammas and the Pappas Denny Doherty for 'California Dreamin'. Unfortunately, this Actor isn't credited in the programme for this number but should absolutely take a bow for one of the stand out; epic vocal performances of the night.
Technically, this is an epic production with lots of scene; costume and instrument changes. Unfortunately, sound (designed by Dan Samson) was a big issue for this performance, particularly sound cues throughout dialogue and songs. From the start, it seemed like there were missed cues and many lines of script were unfortunately clipped by poor microphone coverage.
Gary McCann's set design was spectacular with huge scale recreations of the Cavern Club, the London Palladium and Sixties era TV studios that transported the audience back in time. Supporting McCann's set was a visually pleasing lighting design by Nick Richings with huge lighting arches and what seemed like hundreds of rigged lights to complement the on-stage action.
So final verdict, did 'Cilla – The Musical' do Liverpool proud?
The adapted musical version of Cilla doesn't quite pack the same gritty punch as its TV inspiration. Pope's multi-layered TV script showed audiences the truth of working class life in Liverpool, spattered with religious tensions and lots of drama. 'Cilla – The Musical' whilst certainly entertaining, approaches the same content in a lighter, glitzier and more humorous manner which, unfortunately, in my opinion, loses some of the texture of the true story.
Hayworth certainly has a real strength and maturity to her singing voice that shone through clearly in her portrayal of the title role, but if I'm honest, I'm not certain that she truly captured the spirit of Cilla. She played the role a little meeker than you would expect, never really showing the raw grit and drive that we all know the legend possessed. However, I suspect that Hayworth will quickly grow into this role and make it her own in no time at all, a potential star of the future and therefore definitely a production that is recommended so you can say that you were "there at the birth of a star".
The UK tour continues around venues throughout 2017/18: www.cillathemusical.com
Reviewer: Alan Stuart Malin
Reviewed: 08th September 2017
North West End Rating: ★★★★