I was quite excited about the prospects of reviewing this show, especially given that the show is entitled 'Church Blitz' and the venue was at The Bombed out Church in Liverpool.
The venue is the ruins of St Luke's Church that was bombed during the blitz. It still stands as a memorial but it is now used as a performance place, which is both stunning and atmospheric. On arrival we were given rain macs, as the venue has no roof, however the weather held in the performers favour, it was a cold but beautifully clear night. However, it seemed that they weren't prepared for the turn out as there weren't enough chairs for the 100+ audience, meaning that a proportion of the audience stood for the duration of the performance. A big ask for an hour and twenty minutes. It also impacted visibility of some of the scenes.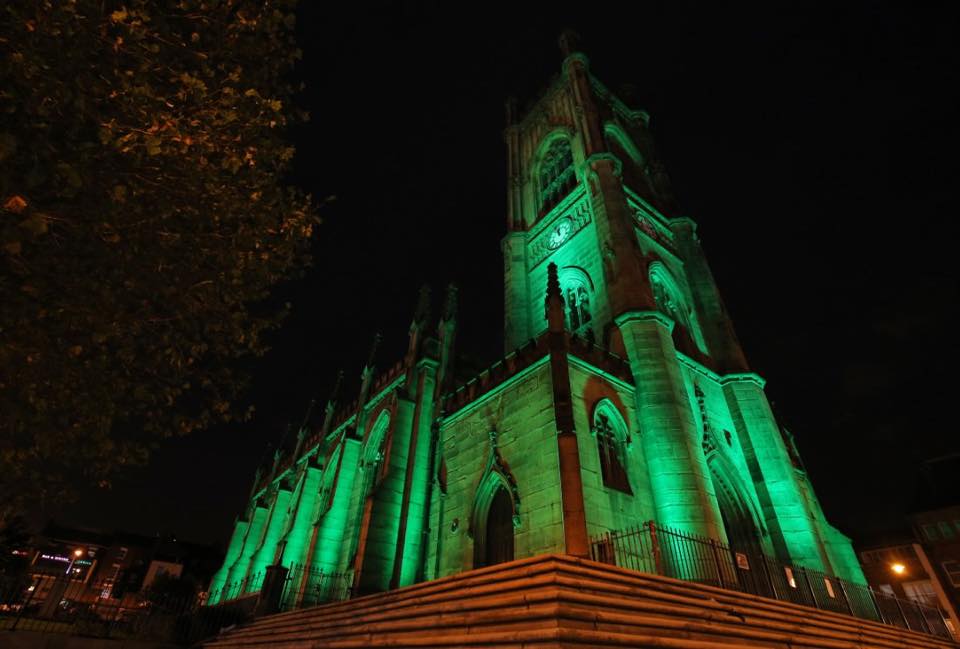 The show comprised of five male and two female characters; Ida, Sister Blue (aka Ma Baker), Ray, Jude, Serge, Clarence and the priest. The show was traverse style down the centre of sometimes breaking away to the alcoves, for 'confession' with the priest. The actors generally made good use of this space.
A surrealist piece, the storyline was about a group of people who had sort sanctuary during a blitz and the dynamics, paranoia and skulduggery that took place between the different characters. The intention being to present a darkly comedic piece, however, the actors tended to shout throughout and generally didn't project their voices well, meaning that a number of lines and jokes were completely lost when the actors weren't stood close by.
The finale would have been funnier if it had gradually reached a crescendo of chaos, giving the impression of a group of people who were desperately trying to 'keep it together' and an air of subtlety to counterbalance the craziness, but this was completely missing, resulting it feeling frenzied and confusing.
There were some really nice parts with the individual actors, Clarence's monologue being one of the highlights.
It would have been useful to have a programme or a flier of some description with a bit of information about the company, Naughty Corner Productions and their actors.
Reviewer: Elaine Hardie
Reviewed: 17th November 2017
North West End Rating: ★★★