From Ibiza to Norfolk Broads, written and directed by Adrian Berry brought a young man's battle with mental health and obsession to life with copious amounts of drama and energy at the Unity Theatre Liverpool.
This play depicts the intense emotions of a young David Bowie fanatic named Martin (Alex Walton), who struggles to cope in the everyday world dealing with his absent father and alcoholic mother. Martin's life revolves around his love for Bowie and his search for his father but with his childishness and volatile emotions taking control, Martin's eating disorder and the ghosts of his past make him increasingly unstable.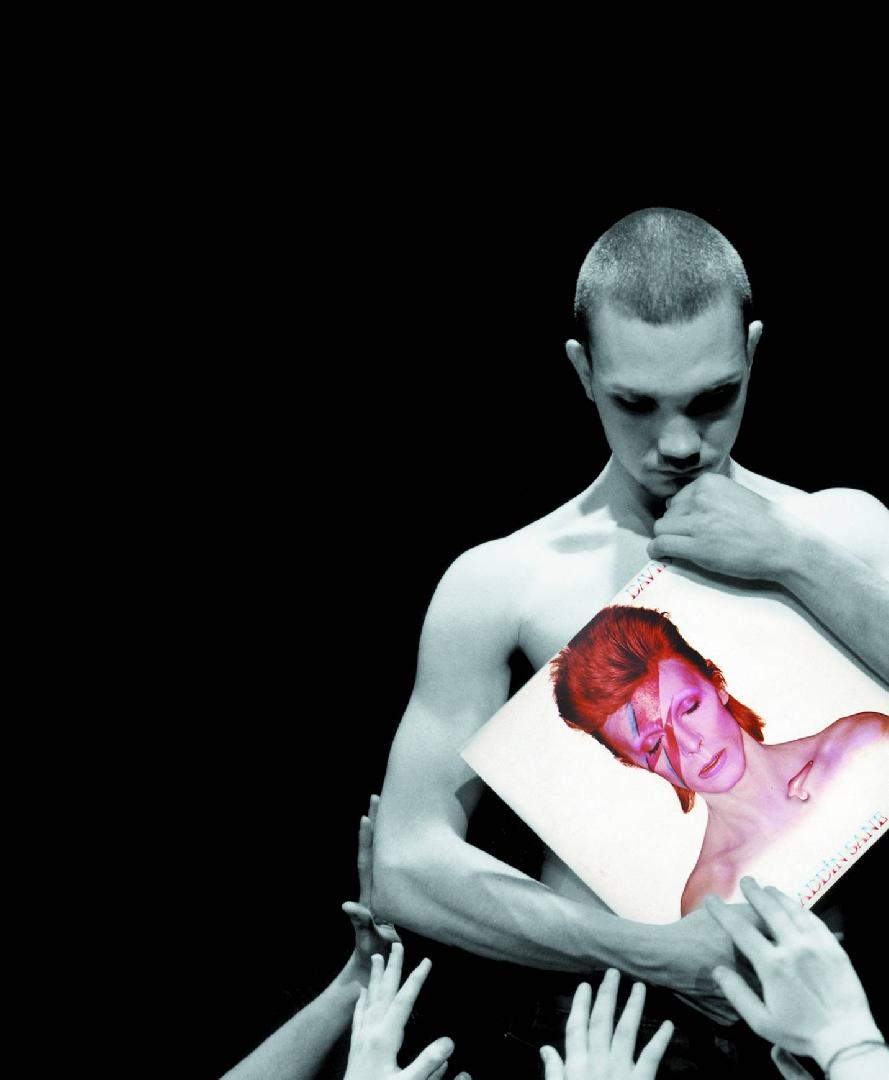 From Ibiza to Norfolk Broads is a one man show whereby Alex Walton played every part including the role of narrator, Martin, Martins mother, his father, a bartender, a drug junkie to name but a few. His interactions and conversation with himself when playing various roles were exquisite and this actor's diversity left the audience upstanding at the end. He was very convincing in every role through his stance, tone, demeanour and gestures that were all tailored to suit each individual character. Huge congratulations to Alex Walton for such a strong performance where he hardly paused to catch his breath in the full eighty minute performance.
This production is appealing to those who grew up listening to Bowie, particularly in the early 70s when Bowie became an icon and brought 'glam rock' to new heights. Although it is not a David Bowie Tribute show as I first anticipated, this is a moving piece of drama that celebrates the much loved icon, incorporating his original music, words and photographs for maximal impact.
On a small personal note, I felt like the story needed to move along quicker at some parts of the script, mainly towards the end which may have been related to the fact that it is a lengthy single act play. The production was seamless with both sound and lighting cleverly creating numerous moods and bringing the characters and their emotions to life. The role of Martins counsellor 'Glenda' was provided via voiceover which I felt worked very well and added another layer to this production. The digital images and videos supported the audience in vividly visualising the journey on a simplistic but effective set (Tom Clutterbuck, Mark Morreau, Alan D Boyd, Andie Scott).
For me, this play is most memorable for the undeniable talent on show from Alex Walton who not only reeled off flawless, continuous script for eighty minutes but he also demonstrated the powerful and meaningful themes that are core to this production with vivacity and excellence.
Reviewer: Blathine Maguire
Reviewed: 19th January 2018
North West End Rating: ★★★★