If the amount of stars all over the poster don't catch your eye for The Kite Runner at Liverpool Playhouse then the fact it's a follow on from its West End run that is described as 'outstanding' certainly will. It's a first for myself and I entered tonight's performance with a brief understanding of the plot from research. It was a blank canvas for them to paint and after reading such rave reviews I was expecting nothing less than the Mona Lisa.
The Kite Runner is a stage adaptation based on the international best selling novel by Khaled Hossein that sold 31.5 million copies worldwide and later went on to be a major feature film that was nominated for two golden globe awards. Adapted by Matthew Spangler, it tells the story of friendship between Amir and Hassan. Act 1 takes us through the development of their relationship as friends but also has an emphasis on power and status as Hassan is a servant along with his farther to Amir and his farther. We are also shown themes of guilt, loyalty and sacrifice - resulting in a jaw dropping twist that I was not prepared for before having not watched the show or read the book (it's a tear-jerker).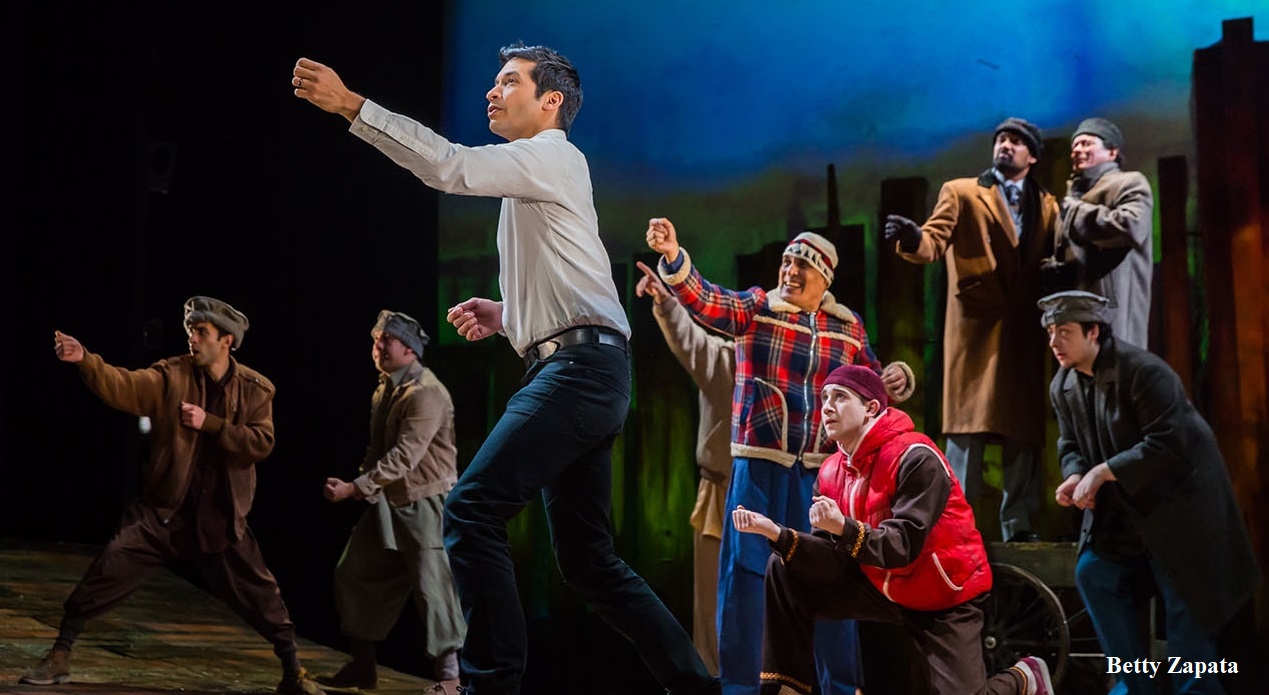 It has to be said that this act was strong, engaging and powerful. Hassan is portrayed by Jo Ben Ayed and his characterisation to display the youth in Hassan is fantastic, even down to the body language, vocal play and other small details. Act 2 takes us on the journey of Amir and his farther, having fled their country and again provides another shock twist. The portrayal of Amir is done with perfect conviction and delivery by Raj Ghatak. I did feel that Act 2 was slightly too prolonged for me and I felt it could have been done with the same amount of energy in less time. Nevertheless, as a whole it was brilliant to watch as a first time audience member.
Tonight's set design consisted of 2 Kite 'wings' which where cleverly incorporated into scenes with projected patterns on. Scene changes and transitions have to be commended for their slickness throughout the show. The kite scenes happened to be my personal favourite with the addition of a schwirrbogen. Also, the addition of the percussive music added to the scenes providing static tension in parts which enhanced the overall atmosphere through the use of Tibetan singing bowls - a really clever addition I thought. Hanif Khan played the tabla throughout and personally if was crucial to many scenes as it added another element and layer to the performance as a whole. It's clear a lot of thought has gone into every element of this production and it's paid off.
Overall, The Kite Runner is an engaging production that explores a variety of themes that will leave you wanting more.
Reviewer: Daniel Cox
Reviewed: 27th February 2018
North West End Rating: ★★★★