As soon as the audience members begin to enter the theatre, the scene is set. The infamous droogs, that are the catalyst of the trouble that occurs in Anthony Burgess's novel and play A Clockwork Orange, stroll across the stage creating an eerie, uncomfortable atmosphere. Their intimidating presence on stage perfectly captures the character of these juvenile delinquents and draws the audience in to Alex's dystopian world from the beginning.
After a successful performance as Romeo in the company's production of Romeo and Juliet, George Caple returns and takes the lead role of Alex at the request of Nick Bagnall. Caple's performance is, as expected, uncomfortable to watch at times due to the ultraviolence that dominates the story, however this is what makes his performance so remarkable. His commitment to the role and portraying the character is evident and admirable. Alex's fellow droogs, played by Nathan McMullen, Zelina Rebeior and Phil Rayner, support and compliment Caple very well on stage and provide some well-needed comedic relief.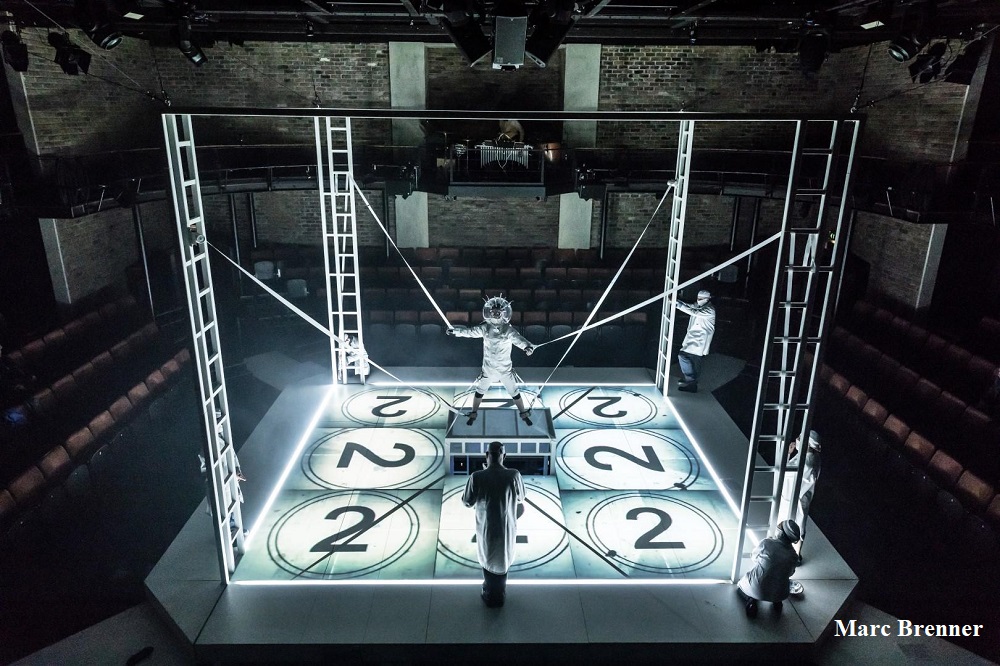 It is no surprise to fans of the novel, stage play or film that the violence is 'real horror show like,' however the company choreograph it so well it comes across as inoffensive yet still effective. It is unsettling without being unnecessarily grotesque or shocking. The staging of the production cannot be faulted and this helps with the narrative (in particular the aforementioned violent scenes.) As mentioned in the programme, the play is predominantly portrayed as a male environment, yet Bagnall's experience working with female fight directors and his decision to have Etta Murfitt on board results in a sensitive performance of some controversial, unsettling issues surrounding sexual violence.
The music, which was performed live on stage by Peter Mitchell, adds a significant energy to the performance. Music has a poignancy in the story, particularly to the character of Alex, and was composed by Burgess himself so of course ties in with the story perfectly. The juxtaposition of ultraviolence with the score perfectly encompasses the complexity of the story and Alex's character.
A Clockwork Orange still sparks debate between critics as to the artistic merit of the piece. Despite individual opinion, the play remains a significant, profound piece of work. The performance may not be easily accessible to those unfamiliar with Burgess' work and Kubrick's interpretation, however for acting artistry alone, I would encourage theatre fans to go and witness the unique, bold interpretation of the Everyman Company's A Clockwork Orange for themselves.
Reviewer: Sarah Goldsmith
Reviewed: 18th April 2018
North West End Rating: ★★★★