As someone who has only seen the film version once - having spent years avoiding it after getting it mixed up with White Chicks - I wasn't entirely sure what to expect from Legally Blonde The Musical. Mostly I was expecting a lot of pink (true) and an upbeat selection of songs (also true).
But the musical also has a lot of heart; most people likely know the storyline from the iconic Reese Witherspoon film but if you don't, it follows blonde fashionista Elle Woods on her journey to Harvard Law School where she hopes to win back her boyfriend, Warner (Liam Doyle), who doesn't think she's serious enough for his big lawyer lifestyle. Elle turns out to be a wonderful law student and goes on to successfully win a big criminal case. It's a feel-good story if there ever was one, and it translates really well into a stage production.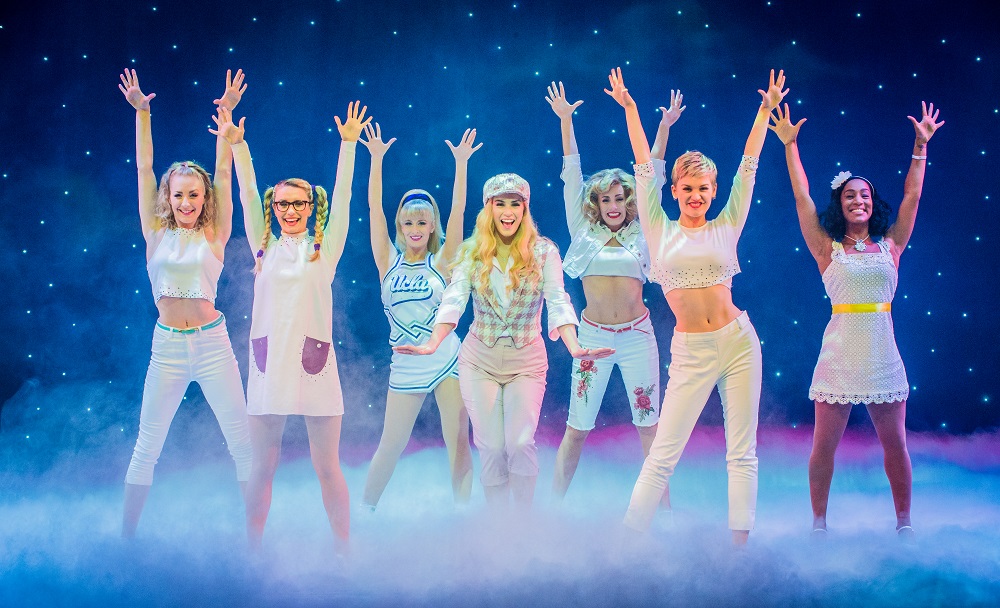 Lucie Jones as Elle is brilliant: funny and sweet with a powerful voice, she truly makes the audience fall in love with the character. While she's not the best dancer on the stage, she makes up for it with her charm and the incredible relationships she portrays with the rest of the characters: Emmett, played by David Barrett who really does the role justice, and Paulette, salon owner turned Elle's best friend, played by Eastenders' Rita Simons who was, for me at least, a wonderful surprise. Her moves, her voice and her natural comedic nature are fantastic to watch on stage.
Rita isn't the only soap star in the show, however - Professor Callahan is portrayed by Corrie/Emmerdale actor Bill Ward, who has the perfect amount of charisma and charm for the role. The rest of the cast are equally well-suited to their various roles, and the energy on stage is contagious. From Elle's sorority sisters to her fellow law students, everyone fits in so well.
The songs themselves are quite Hairspray-esque as opposed to your more traditional musical-style tunes; from the outset with 'Omigod You Guys' the fast and loud theme is established. Some of the best songs are 'Whipped Into Shape', performed flawlessly by Helen Petrovna who is simultaneously doing a complicated skipping-rope routine, and, of course, 'Bend And Snap' which is an iconic part of the film and an equally iconic part of the stage show, given that it involves so many cast members taking over the stage.
Legally Blonde has some incredible costumes, too, particularly Elle's sorority sisters who become her 'Greek muse trio', popping up in her mind with funky dance routines, borderline offensive songs and, of course, perfectly colour coordinated outfits.
The show ends with everybody in pink - Elle's signature colour and thus, that of the show - and with the entire audience on their feet. Two confetti canons cover the crowd in (pink) confetti, and there are neon lights and a reprise of the shows songs, and a lot of dancing. Which, really, sums up the show - a lot of good fun.
Reviewer: Katy Gilroy
Reviewed: 5th June 2018
North West End Rating: ★★★★