Although I didn't know what exactly to expect when entering the Empire Theatre in Liverpool tonight to see "Thriller Live", I knew the show was based around the renowned music of Michael Jackson so it was inevitably going to be good. Featuring all of the biggest hits and more "Thriller Live" is a must see show filled with music, dance, colour and authenticity that creates endless vibrant entertainment that appeals to all ages.
The show stars five talented vocalists including director and front man Britt Quentin who leads the audience through this mammoth concert with some short interludes and introductions, along with Shaguille Maerice Hemmans. This duo also managed to add in some audience engagement which although may not be to everyone's taste, helped everyone to loosen up, get on their feet and properly enjoy themselves.
Other vocalists included Eddy Lima who was a pleasure to watch as he looks identical to Michael in both his appearance and moves. Rory Taylor's vocals shone and he received a deserving roaring reception from his home town of Liverpool. Adrianna Louise had a challenge on her hands taking on some of Jackson's biggest and solo and group numbers such as "The way you make me feel" and "Blame it on the Boogie". Although typically led by male singers, Adrianna showed no difficulty in effortlessly pulling these off and her vocal talent knew no limits.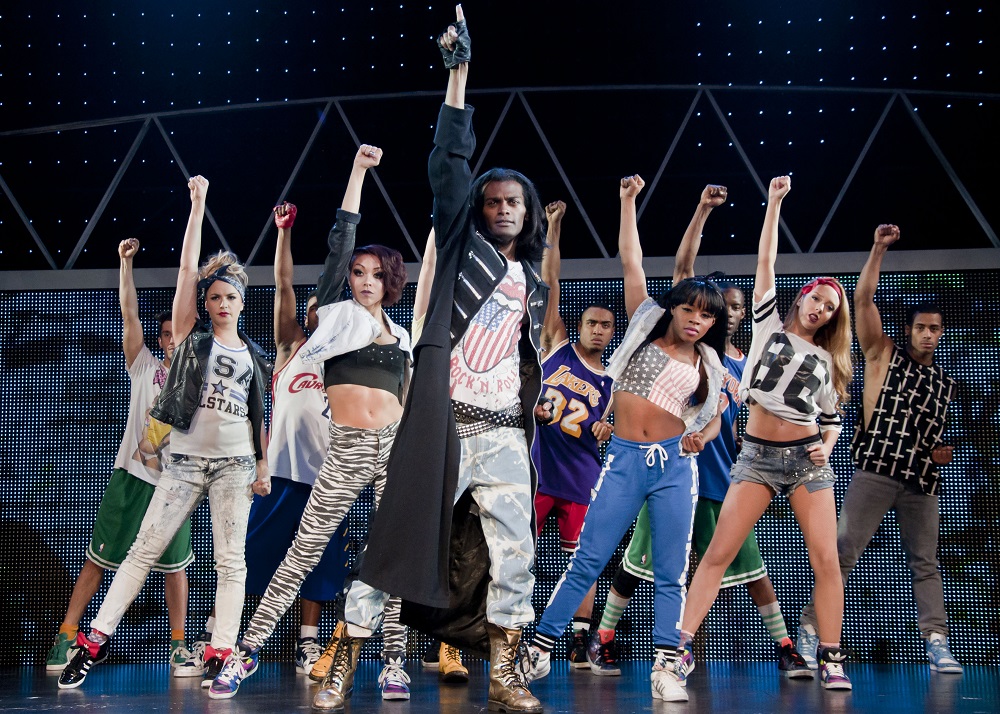 Not only did these performers demonstrate impressive vocals but their dance abilities were undeniable and slick as they slotted in to the dance breaks with ease.
For me, the highlight of this production was the dancers and the choreography. It is difficult to put into words how talented this set of dancers are as they dynamically graced the stage for number after number pulling off various costumes and era's, creating different feels and telling different stories. This varied from the bubbly Jackson Five hits such as "ABC" and "Rockin' Robin" to the saucy "Dirty Dianna" and the fabulously spooky "Thriller"- this troop was electric throughout and delivered time and time again with clean precision and talent.
The success of this production also lies with the technical team and the live band who delivered a complete feast for the eyes and ears. The production made great use of the large screens within the set that incorporated clever graphics especially during "Dangerous" which was brilliant to watch as it complimented the slick choreography. Similarly, the band, led by musical director Andy Jeffcoat made the classic hits sound as tight as the original music. A good balance and variation was achieved by playing the much loved classics such as "Man in the Mirror" and "Billy Jean" in full but then creating interesting mash-ups and deviations to other songs that kept things flowing all the way through.
As good as the performers were and as wonderful as this production was, most of the credit goes to the material that it was made from. Michael Jackson's music is still "trilling" and he is still very much "The King of Pop' fifty four years since following his professional debut and almost a decade since his untimely death. With songs as good as these, it is difficult not to create something magical. I think this feel-good show is a fitting tribute to the legend that was Michael Jackson and the extraordinary music that he left behind.
Reviewer: Bláthíne Maguire
Reviewed: 26th June 2018
North West End Rating: ★★★★★