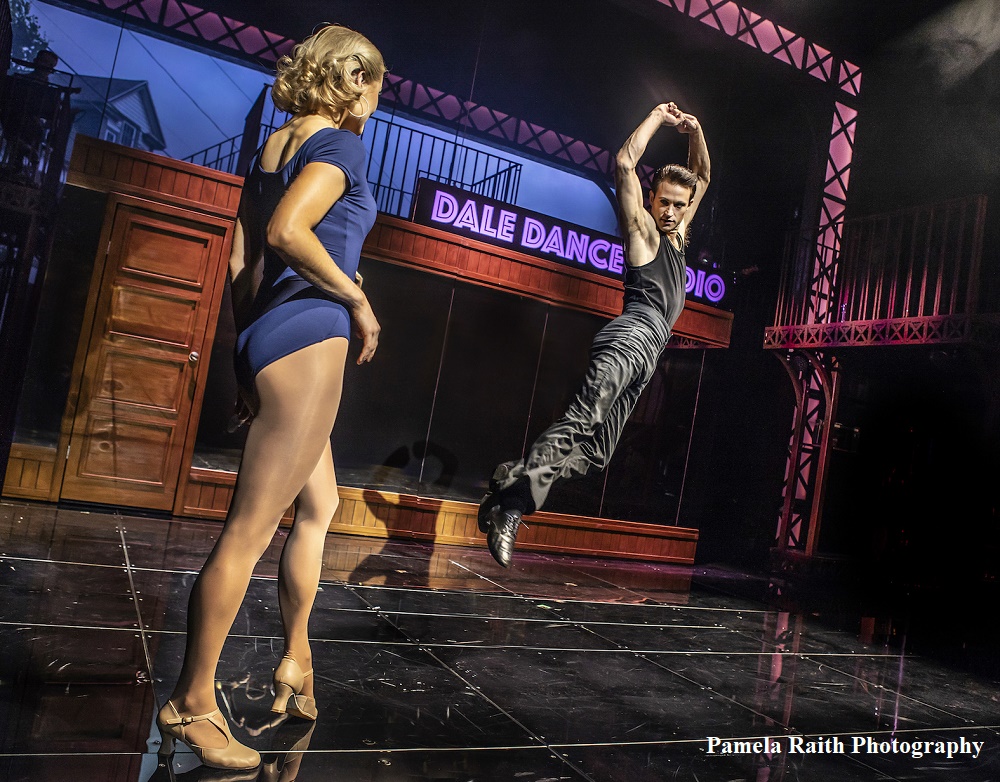 Is it a film? Is it a book? Yes, and no. The inspiration came from Nik Cohn's mythical (literally, apparently) article about the disco scene in 1970s Brooklyn, 'Fever' being le mot juste, capturing Tony Manero's desperate passion. Dead end job, dreadful home life, no wonder he lives for the weekend. OK, all the boxes are somewhat ticked off: posse of mates, pregnant teenager and unrequited love...priest gone AWOL, yet the vivid costumes capture a strong sense of the era. As does the staging, and also place, with massive scaffolding, gantries and steps, pulsating disco centre stage alternating with the hero's dismal home. All enhanced by the backdrop: NYC's bright lights, the Brooklyn Bridge, dingy tenements, and curiously, a row of white houses more reminiscent of Southern mansions.
At the back, the band played on, crowned, magnificently, by 'With the Bee Gees' – the final accolade was as much for them as for Richard Winsor's Tony, closely followed by that for DJ Monty, a dynamic Faizal Jaye. Every single dancer here is first class, to the extent that the three competing couples are equally superb. After all, who doesn't love dancing? Or watching it when so expertly done, and to such a marvellous sound track. However, maybe shouldn't christen something infectiously catchy with 'Tragedy', irony compounded in this instance because Bobbie C's singing is drowned out. Likewise, Annette, bewailing 'If I Can't Have You', and yet leading lady Stephanie is exquisitely crystal clear with 'What Kind of Fool'.
And here we have a musical where the hero doesn't even sing, but Richard Winsor puts heart, soul and talent into dancing, making it completely credible that this is his life. And while not a match made in Heaven, given their circumstances, Kate Parr (Stephanie) is just as impressive a dancer, sharing his love of disco. And more: both of them are insecure and ambitious; you have to wonder about the tales about her career, while he clearly loves strutting his stuff, well, kind of, as a big fish in a small pond.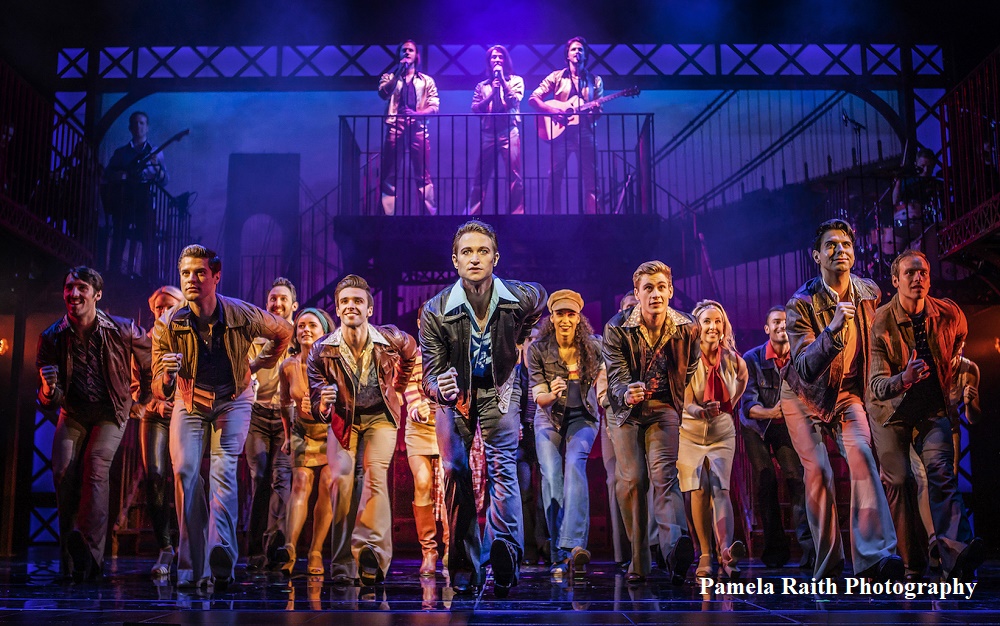 Unfortunately, most of these boys and girls (and yes, shades of Jets and Sharks) are largely interchangeable, other than sad, lovelorn Annette (Anna Campkin). And even sadder Bobbie C (Raphael Pace), who comes over as too much of a whiny loser to gain any sympathy, unlike the former.
Marios Nicolaides makes the most of Young Frank, torn between becoming a priest and leading his own life, considering it doesn't really advance the plot other than to underline rigid family expectation. And perhaps setting an example which encourages Tony to follow suit when brutal, bitter Frank Senior (Philip Aiden) is finally forced to stand down as downtrodden wife Flo (Melody Jones) stands up for herself. True to the times, the men's attitude is staggeringly sexist, even Tony's - although at least he isn't racist. More to the point, he is clearly at heart, a pretty decent, kind man, easily winning the audience's sympathy. And audible approbation when he changes his kit...
Although some of the moves had a touch of Gangnam style, watching the dazzling set pieces with the entire company joyously, energetically giving their all, and all as one when dancing, you're almost impelled to leap up and join them. That said, the ending, to be honest, is a bit shambolic, and suddenly upon us, leaving the audience as adrift as the hero himself. But the after show party as it were has everybody on their feet, singing and dancing, and cheering for a thrilling evening's entertainment. Party on down...
Reviewer: Carole Baldock
Reviewed: 12th September 2018
North West End Rating: ★★★★