David Paul and Emma Culshaw's play Blood Runs Deep tells the chilling story of single mother Karen Richards and her attempts to raise her son, Jake, without him learning the truth about his past. This play is intense, thrilling and brilliantly performed.
Brandon McCaffery plays teenager Jake and his portrayal of the youthful character is very believable. His journey into becoming more and more mentally unstable is so difficult to watch but he portrays it excellently, with so much depth to the character. Emma Merivale's performance as Zoe is equally difficult to watch at times and her portrayal of the mentally unstable teenager and girlfriend of Jake is excellent. There are some incredibly intense scenes in the play between the two characters which are pretty terrifying to witness.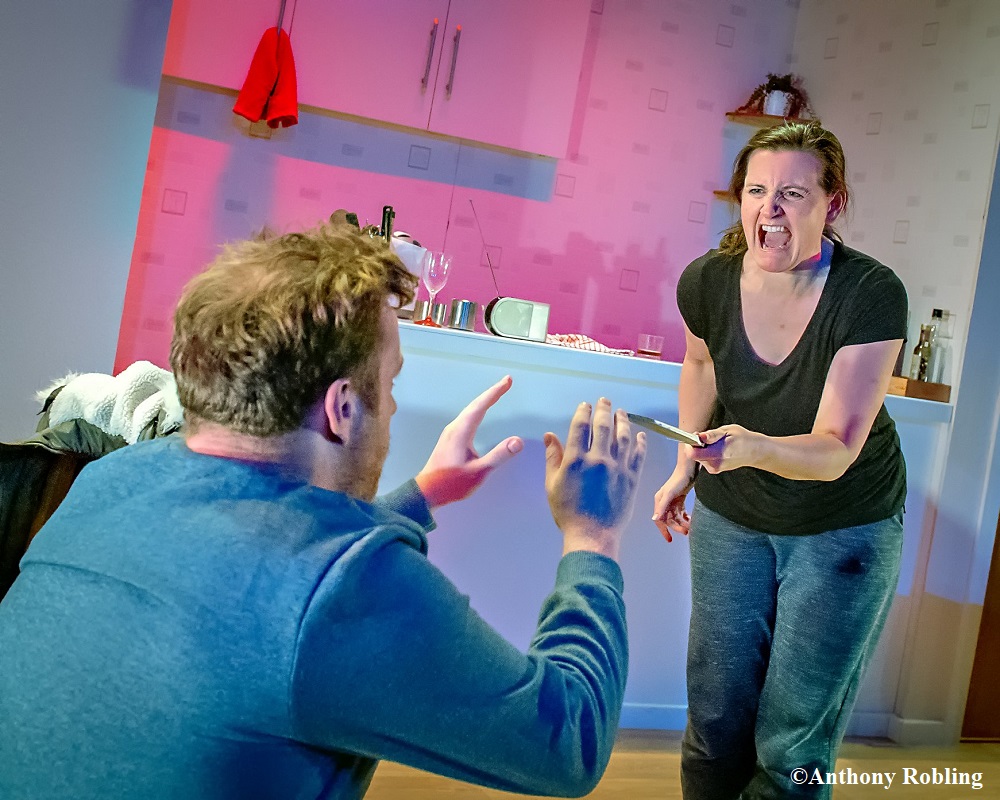 John Schumacher plays Greg, a distant family member and unwanted visitor, and he plays the challenging role brilliantly. The character's past haunts him and he's desperately trying to get away from the past, which seems impossible in the world he is living in. His character journey through the piece is portrayed excellently with a real change being seen in the character from start to end. Emma Vaudrey's performance as Karen is very powerful. A woman who's lasted many years hiding from the past can hide it no longer and her struggle with this fact is expertly portrayed.
Laura Murphy's set is brilliantly designed with a huge attention to detail and Phil Saunders lighting design, alongside the sound design which goes uncredited in the programme, really helps to make the piece even more chilling.
My only slight criticism with the writing of this play is that perhaps it is slightly too intense. Every scene seems to be very intense and it never seems to let off which perhaps means the most dramatic moments don't get the full effect they could have if there some less dramatic moments of the play.
Blood Runs Deep plays at the Unity Theatre until Saturday 13th October 2018 and there is no word yet as to whether this play will get a future life. I very much hope it will do and I will be watching out for future performances from this exceptionally talented cast.
Reviewer: Jacob Bush
Reviewed: 11th October 2018
North West End Rating: ★★★★